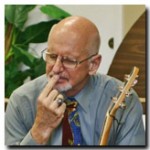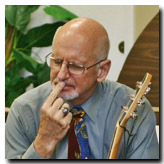 Should we care?  Only if we're interested in the most critical, transformative sermon the world has ever heard.  Here's how Mark reported it . . .
Now after John was arrested,
Jesus came into Galilee, proclaiming the gospel of God, and saying,
"The time is fulfilled, and the kingdom of God is at hand;
repent and believe in the gospel" (Mark 1:14,15).
Before we unpack this very short sermon, let's note four important points.  One, Jesus preached it "after John was arrested."  John was John the (bizarre) Baptist we read about earlier.  (Check Mark 6 for why his arrest.)  When one prophetic voice was silenced (in this case John's), the Bible tells how the Lord always raised up another (in this case the Voice—Jesus).
Two, Jesus preached his sermon in Galilee, Israel's northern province.  The "movers and shakers" lived south about 100+ miles in Jerusalem.  Galilee was Israel's redneck territory.  That's where Jesus grew up and where he preached.  "God chose what is foolish in the world . . . what is weak in the world . . . what is low and despised in the world . . . so that no human being might boast in the presence of God" (1 Corinthians 1:27-29). 
Three, Jesus preached "the gospel of God."  Jesus was "the Son of God" (1:1).  When Jesus was baptized in the Jordan "a voice came from heaven, 'You are my beloved Son, with you I am well pleased'" (1:11).  He was the One to whom John pointed: "After me comes he who is mightier than I, the strap of whose sandals I am not worthy to stoop down and untie" (1:7).  The mighty Son of God preached the gospel—the good news—of God.
Four, Jesus preached the same sermon often (see, for example, Matthew 4:17,23).  This was the headline good news Jesus came to herald (1:38).  So let's briefly unpack it . . .
THE TIME IS FULFILLED.  The New International Version weakly translates peplayrotie, "The time has come."  But the Greek is stronger—"fulfilled, completed, reached its end."  Jesus announcing that the time the prophets had told of for centuries had been brought to fulfillment.  This day was the day—the birth of the end of days.
AND THE KINGDOM OF GOD IS AT HAND.  So close you can reach out touch it—that's "at hand."  And "the kingdom of God" isn't a beautiful, high-walled city securely surrounded by a moat like Camelot.  God's kingdom (basalaya) is God's unopposed, unending reign the prophets had promised.  We'll catch glimpses of it in coming chapters.  For now, here are just two prophecies from Daniel (6th century B.C.) that powerfully picture "the kingdom" . . .
In the time of those kings (following  6th century B.C. Nebuchadnezzar of Babylon),
the God of heaven will set up a kingdom (government) that will never be destroyed, nor will it be left to another people.
It will crush all those kingdoms and bring them to an end,
but it will itself endure forever (Daniel 2:38b-44).
I (Daniel) saw in the night visions,
and behold, with the clouds of heaven there came one like a son of man,
and he came to the Ancient of Days and was presented before him.
And to him was given dominion and glory and a kingdom,
that all peoples, nations, and languages should serve him . . . (Daniel 7:13,14a).
That kingdom, Jesus preached, was "at hand."  Therefore . . .
REPENT.  Remember Jesus' parable of the prodigal son (Luke 15:11-32)?  A son demanded his share of the father's inheritance, left home, blew the money in wild living and ended up feeding pigs.  "But when he came to himself, he said, 'How many of my father's hired servants have more than enough bread, but I perish here with hunger!  I will arise and go to my father, and I will say to him, "Father, I have sinned against heaven and before you."'"  That's metanoeite—"a mind-change leading to a behavior-change."  Change your mind about the time (it's not just another day) about your sin (it's not okay), about God's kingdom (it's not far off), and about Jesus (he's not just another prophet).  And change your behavior accordingly—pay attention to the time it really is, confess your sins and turn from them, understand God is starting to take over this corrupt world now, and obediently follow Jesus.
AND BELIEVE IN THE GOSPEL.  Faith is required because God's kingdom "at hand" is unseen.  Jews expected God's kingdom to come like Caesar's—armed soldiers destroying every pagan in their path.  We think nothing significant changed when Jesus preached God's kingdom "at hand".  Just another scene in the gospel drama.  We'll soon see in Mark's reports that the grand hope toward which the prophets pointed was, in the person of Jesus, becoming reality.  Everything changed.  And still is that process.
SERMON-SLEEPERS.  I preached for 44 years.  I recognize sermon-sleepers.  Eyes closed for several minutes isn't meditative prayer.  It's sleep.  Glassy-eye stare isn't someone transfixed by my words.  Nobody's home!  Despite its brevity and familiarity, we mustn't sleep through Jesus' sermon.  In fact, it would be good to memorize it.  (Yup, the whole sermon!)  Because this is the gospel Jesus preached.  And it explains everything Jesus said and did and everything done to him through the rest of Mark's good news report.  I SAID, SLEEPER, IT EXPLAINS EVERYTHING JESUS SAID AND DID AND EVERYTHING DONE TO HIM!