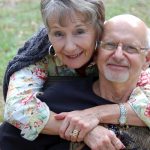 From John Piper's book, we are answering these questions: "Is the Bible true?  And can all other truth-claims rightly be judged against it?"  Piper contends we can answer those questions without rigorously studying historical research.
https://www.amazon.com/Peculiar-Glory-Christian-Scriptures-
Truthfulness-ebook/dp/B01M99IQ85/ref=sr_1_1?ie=UTF8&qid=
1493047788&sr=8-1&keywords=A+Peculiar+Glory
Why does God's glory play a central role in confirming the truth of God's word?  That's this chapter's aim.
"By comparing the sight of glory in nature with the sight of glory in Scripture, we will see how central the glory of God is in the process of knowing God; we will see that the supernatural is known through the natural; and we will see that we are responsible to have this knowledge . . . " (Piper, p. 196).
WELL-GROUNDED KNOWLEDGE OF TRUTH FOR EVERYONE
Though there are compelling, scholarly arguments for the Bible's authenticity, most people have little or no access to them.  Piper wants us all to come to "a well-grounded confidence in the truth of the gospel . . . " that extends to the whole Bible (Piper, p. 196).
WE WILL BE JUDGED FOR WHAT WE HAVE ACCESS TO KNOWING
"The wrath of God is being revealed from heaven against all the godlessness and wickedness of men who suppress the truth by their wickedness, since what may be known about God is plain to them, because God has made it plain to them.  For since the creation of the world God's invisible qualities–his eternal power and divine nature–have been clearly seen, being understood from what has been made, so that men are without excuse.  For although they knew God, they neither glorified him as God nor gave thanks to him, but their thinking became futile and their foolish hearts were darkened" (Romans 1:18-21).
Paul assumes people, who see God's glory, are responsible to believe and liable to judgment if they don't.
THIS WELL-GROUNDED FAITH IS POSSIBLE THROUGH THE GOSPEL
The gospel contains self-authenticating glory that makes well-grounded faith possible.
The god of this age has blinded the minds of unbelievers, so that they cannot see the light of the gospel of the glory of Christ, who is the image of God.  For we do not preach ourselves, but Jesus Christ as Lord, and ourselves as your servants for Jesus' sake.  For God, who said, "Let light shine out of darkness," made his light shine in our hearts to give us the light of the knowledge of the glory of God in the face of Christ" (2 Corinthians 4:4-6).
WHAT CAN BE KNOWN ABOUT GOD IS PLAIN TO THEM
In Romans 1:18-21 (above) Paul declares God is making himself (his glory and goodness which call us to glorify and thank him) known.  Piper identifies three steps in this process . . .
"God made the universe."
"Our minds grasp something of God by the things made."
"By that mental grasp, we see clearly the unseen" (Piper, p. 199).
ADMIT IT OR NOT, THE GLORY OF GOD IS PLAIN
"The Hubble Space Telescope sends back infrared images of faint galaxies perhaps twelve billion light-years away (twelve billion times six trillion miles).  Even within our Milky Way, there are stars so great as to defy description, like Eta Carinae, which is five million times brighter than our sun.  If you stumble over this vastness, thinking it seems disproportionately large compared to the infinitesimally small man and his habitation, remember that the meaning of this magnitude is not mainly about us.  It's about God" (Piper, p. 200).
Besides revealing God's greatness, the world reveals God's goodness.  Therefore, God expects us both to glorify him and thank him.
WHAT DO I KNOW FROM THE NATURAL WORLD?
"When I come to Romans 1, I am confronted with the stunning truths that what can be known about God is plain to John Piper; and that God has manifested himself to John Piper; and that John Piper has clearly perceived, by the workings of his mind and by the things that are made, the power and deity of God; and that therefore, at the root of his being, John Piper knows God but has failed to glorify God and thank him in anything like the measure God deserves" (Piper, p. 201).
STUNNING, SELF-EVIDENT THINGS THAT I CANNOT KNOW
We can't escape this realization:  God made the world to communicate his glory.  He made us to experience his glory–and thus to glorify and thank him.
"It is also intuitively obvious to me that if God's self-revelation obliges me to thank him, then the revelation of God's glory is . . . for my enjoyment . . . I know intuitively that the revelation of his glory is for my ultimate joy, and that by finding this joy in him, he will be glorified" (Piper, p. 204).
"BY THE SCOPE OF THE WHOLE"
We come, then, to this important question:  What's the connection between knowing through nature as we've just discussed and the self-authenticating nature of the Scriptures?
The Westminster Catechism (1647) answers:  "The Scriptures manifest themselves to be the word of God, by . . . the scope of the whole, which is to give all glory to God" (Piper, p. 205).  That is, just as the whole of God's world is to declare God's glory, the whole of the Bible is to communicate God's glory.
Johnathan Edwards (17th century theologian-pastor) said it like this . . .
"All that is ever spoken of in the Scripture as an ultimate end of God's works is included in that one phrase, the glory of God . . . The refulgence (radiance, brilliance) shines upon and into the creature, and is reflected back to the luminary.  The beams of glory come from God, and are something of God and refunded back again to their original.  So that the whole is of God, and in God, and to God, and God is the beginning, middle and end in this affair" (Piper, p. 206).
WE ARE MADE TO KNOW GOD'S GLORY THROUGH THE WORLD AND THE WORD
According to Paul, all humans know the glory of God (" . . . what may be known about God is plain to them, because God has made it plain to them"–Romans 1:19).
Piper explains:  "I take him to mean that because we are all created in God's image, with the original destiny of imaging forth God's glory, there are traces of this design in our souls" (Piper, p. 206).
THE DIFFERENCE BETWEEN KNOWING GOD BY THE WORLD AND BY THE WORD
In the Word, God's glory is revealed by the meaning of the words, not the original parchment, ink and letters.  The sun (as representative of the created world) is "solar writing" at which God expects us to say, "What a glorious and good God writes with such fire!" (p. 208).
GOD'S WORLD AND WORD REVEAL HIS GLORY
As God's glory shines through his created world, so it shines through the Scriptures he inspired.  "In this way, God confirms that these writing are his" (Piper, p. 209).
* * *
We shouldn't take away from Piper's argument for the "self-authenticating" glory of God's word that an unregenerate person can read the Bible and "see" God's glory there.  Romans 1 is clear:  by what he's created God has made his "eternal power and divine nature" known.  And he holds us accountable to respond by glorifying and giving thanks to him.  But any inference that we (humans) can know God's glory in Scripture apart from the illuminating work of the Holy Spirit is just that–an inference, and one without foundation.  After all, unless God in his mercy makes us alive in Christ, we are dead in transgressions (Ephesians 2:4,5).
John Owen (17th century Puritan theologian)  wrote, "Those who are under the power of their natural darkness and blindness . . . cannot see or discern that divine excellency in the Scripture without an apprehension whereof no man can believe it aright to be the word of God."
Piper agrees: " . . . the only hope for seeing the glory of God in Scripture is that God might cut away the diamond-hard, idolatrous substitutes for the glory of God that are packed into the template of our heart" (Reading the Bible Supernaturally).
Nor should we presume that every time we believers read the Bible we're captivated by God's glory in its meaning.  A headache, marriage problems, text message distractions and a dozen other things can "dull" the glory of God in his word to us.
So can a rushed reading of our devotions or listening to Sunday's sermon while worrying about Monday's work.
I've no space left for detailed suggestions about how to read or listen to God's word.  Suffice it to say time, undistracted attention, careful thinking and a seeking to "see" God's glory in what you're reading or hearing are all important..
And one more most important instruction:  pray for the Holy Spirit to open the eyes of your heart to "see" the glory of God that's truly there.