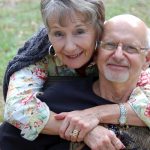 John Piper asks this overarching question in his book:  Is the Bible true?  Can ordinary people like us answer "yes" with well-grounded confidence, even if we can't engage in rigorous, historical study? Again, "yes".  How?  By  seeing   the Bible's own self-authenticating glory.
We've reached chapter 13–"Majesty in Meekness:  The Peculiar Glory in Jesus Christ".
https://www.amazon.com/Peculiar-Glory-Christian-Scriptures-
Truthfulness-ebook/dp/B01M99IQ85/ref=sr_1_1?ie=UTF8&qid=
1493047788&sr=8-1&keywords=A+Peculiar+Glory
THE SELF-ATTESTING GOSPEL, SCRIPTURE AND UNIVERSE
" . . . the way the gospel wins the self-grounded confidence of its hearers is by shining into the heart with the light of the gospel of the glory of Christ" —2 Corinthians 4:6 (Piper, p. 212).  The gospel narrates and interprets the events of Christ's death and resurrection (1 Corinthians 15:1-4).  "And this verbal narration is the prism through which God causes spiritual glory to shine into the human heart" (Piper, p. 212).
THAT GOD IS GLORIOUS AND HOW GOD IS GLORIOUS
The Larger Catechism says "the scope of" all of Scripture is to "give glory to God."  This is  correct for two reasons.  One, Scripture  teaches that God does everything for his own glory.  Two, it reveals what it is about God's ways that makes him glorious.
GOD DISPLAYS HIS GLORY FROM BEGINNING TO END
Piper summarizes redemption history to illustrate that all God does he does to communicate his glory.
Predestination—"He predestined us for adoption as sons through Jesus Christ, according to the purpose of his will, TO THE PRAISE OF HIS GLORIOUS GRACE" (Ephesians 1:5,6).
Creation—"Bring my sons from afar and my daughters from the end of the earth, everyone who is called by my name, whom I CREATED FOR MY GLORY . . . " (Isaiah 43:6,7).
Incarnation—"Christ became a servant to the circumcised to show God's truthfulness . . . and in order THAT THE GENTILES MIGHT GLORIFY GOD FOR HIS MERCY" (Romans 15:8,9).
Propitiation—" . . . whom God set forth as a propitiation by His blood, through faith, to demonstrate His righteousness, because in His forbearance God had passed over the sins that were previously committed, TO DEMONSTRATE AT THE PRESENT TIME HIS RIGHTEOUSNESS, that He might be just and the justifier of the one who has faith in Jesus" (Romans 3:25,26).
Sanctification—"And this is my prayer: that your love may abound more and more in knowledge and depth of insight,  so that you may be able to discern what is best and may be pure and blameless until the day of Christ, filled with the fruit of righteousness that comes through Jesus Christ—TO THE GLORY AND PRAISE OF GOD" (Philippians 1:9-11).
Consummation—"They will be punished with everlasting destruction and shut out from the presence of the Lord and from the majesty of his power on the day he comes TO BE GLORIFIED IN HIS HOLY PEOPLE and to be marveled at among all those who have believed. This includes you, because you believed our testimony to you" (2 Thessalonians 1:9,10).
IS DIVINE SELF-EXALTATION GLORIOUS?
Admittedly, God's self-exaltation has driven many away from the Bible; they simply don't like it.  But, suppose our "heart is a template made for God's glory and we were created to know and be satisfied by God's glory and we hungered and thirsted for the presence of his glory and suppose God, despite our sin, had made a way to maintain his righteousness while still giving himself to us for our good? . . .  If that were true, then God's unwavering commitment to uphold and display his glory would not be a mark of selfish pride but a mark of self-giving love" (Piper, p. 216).
HE IS GLORIOUS IN AS MANY WAYS AS THE DIAMOND HAS FACETS
No one could identify all the ways the Scriptures show God making his glory "shine" to different people and to different cultures.  "As the Scriptures are read by countless persons and in thousands of cultures, that diamond is turned in ways that suddenly catch and release a beam of God's self-authenticating glory that I have never noticed" (Piper, p. 217).
THE HEART OF HIS GLORY:  MAJESTY IN MEEKNESS
What makes God's glory glorious, Piper explains, "is the way his majesty and meekness combine . . . [T]he majestic heights of God are glorified especially through the way they serve or stoop in lowliness to save the weak" (p. 217).  The majestic God meekly serves sinners to set them free.
THE GLORY OF ISAIAH'S GOD
"From of old no one had heard or perceived by the ear, no eye has seen a God besides you, who acts for those who wait for him" (Isaiah 64:4).  While other gods demand to be served, God works for us who in faith turn to him and wait for him.
THE GLORY OF GOD IN HISTORY AND PSALMS
Not only the prophets, but the books of history and psalms reveal the same glory.
"For the eyes of the LORD run to and fro throughout the whole earth, to give strong support to those whose heart is blameless toward him (2 Chronicles 16:9). 
The LORD is looking for people to serve!  Therefore, he actually prosecutes his people who act as if he needed their service and sacrifices . . .
 "Hear, O my people, and I will speak, O Israel, and I will testify against you: I am God, your God . . .  I have no need of a bull from your stall or of goats from your pens . . .  If I were hungry I would not tell you, for the world is mine, and all that is in it . . . Sacrifice thank offerings to God, fulfill your vows to the Most High, and call upon me in the day of trouble; I will deliver you, and you will honor me"  (Psalm 50:7-15).
JESUS CHRIST, THE EMBODIMENT OF THE PECULIAR GLORY
God's peculiar glory is seen most brilliantly in Jesus.  God came to earth in Jesus Christ to serve and give his life as a ransom (Mark 10:45), so the nations might "glorify God for his mercy" (Romans 15:9).  "This," says Piper, "is the peculiar glory of God and of his Scriptures:  the glory of God is everywhere the aim, and the central means is the self-humbling of God himself in Jesus Christ" (Piper, p. 223).
THE LION AND THE LAMB UNITED
What makes Christ glorious is "an admirable conjunction of diverse excellencies" (17th century Puritan theologian and pastor Jonathan Edwards—Piper, p. 224).
As the Lion, Christ—like a gentle, humble lamb—"woos us in our weariness."  And this gentleness and humility "become brilliant alongside the limitless and everlasting authority of the lion-like Lamb . . . This is the heart of the glory that shines into our hearts through the Scriptures by the power of the Holy Spirit and convinces us that they are the very words of God" (Piper, p. 225).
MAJESTY EXPRESSED THROUGH MEEKNESS
The Scriptures from beginning to end "present God himself as giving all glory to God . . . What gives this portrait a distinct and compelling glory is that God magnifies his greatness by making himself the supreme treasure of our hearts at great cost to himself . . . and so serving us in the very act of exalting his glory" (Piper, p. 225).
* * *

Let me come at this take-away  two ways.  First, as a skeptic might.  He's read the Gospels.  Sees Jesus' uniqueness.  But no glory.  Is Piper wrong?  Is no glory there?  No, the skeptic is dead in his transgressions.  No way to see it unless the Spirit enlightens "the eyes of [his] heart" (Ephesians 1:18).
Second, I come at this take-away pastorally; that is, as a fellow believer who needs to be cared for by Christ, the Great Shepherd of the sheep.  I'm grateful that Christ's glory shines through the gospel, and that, because of the Spirit's heart-eye-opening work, I can see it.
But life is ordinary.  In fact, in this fallen world it's often marred by suffering, either mine or those I love.  Easily I get discouraged.  So I need to see glory–not to authenticate the Scriptures but to feed my own soul.  So the lesson for me today is read the gospel.
Astoundingly, God has chosen to reveal his glory in Christ in a Book!  And that by the ordinary act of reading, we can catch glimpses of it.
So:  today I will read.  I will approach prayerfully, because, even after all these years, I'm still absolutely dependent on the Holy Spirit.  And I will read trusting that God in his grace will show me the inspiring, faith-building, hope-infusing, heart-transforming glory of Christ.