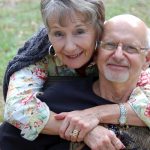 I'm summarizing John Piper's book, A Peculiar Glory.  It answers the questions, "Is the Bible true?  Is it the authoritative source over all other truth claims?"
In this last section of the book, Piper argues that people without rigorous historical study can have well-grounded confidence in the truthfulness of Scripture because God's glory in Scripture authenticates it as God's word.

https://www.amazon.com/Peculiar-Glory-Christian-Scriptures-
Truthfulness-ebook/dp/B01M99IQ85/ref=sr_1_1?ie=UTF8&qid=
1493047788&sr=8-1&keywords=A+Peculiar+Glory
INNUMERABLE DIVINE GLORIES SHINE THROUGH SCRIPTURE
Not only does God's glory shine through the Scriptures, his specific glories do.  In this chapter Piper shows how God's glory shines through Scripture's fulfilled prophecies.
THE SHEER FACT OF FULFILLED PROPHECIES IS GLORIOUS
Isaiah 53 offers a most astonishing prophetic picture of God's suffering Messiah seven centuries before he came.  Here is a partial list . . .
Isaiah 53:1—"Who has believed what he has heard from us? And to whom has the arm of the LORD been revealed?" . . . John 12:37,38—"Though he had done so many signs before them, they still did not believe in him, so that the word spoken by the prophet Isaiah might be fulfilled:  'Lord, who has believed what he heard from us, and to whom has the arm of the Lord been revealed?'"
Isaiah 53:4—"Surely he has borne our griefs and carried our sorrows; yet we esteemed him stricken, smitten by God, and afflicted" . . . Matthew 8:16,17—"That evening they brought to him many who were oppressed by demons, and he cast out the spirits with a word and healed all who were sick. This was to fulfill what was spoken by the prophet Isaiah:  'He took our illnesses and bore our diseases.'"
Isaiah 53:4,5—"Surely he had borne our griefs and carried our sorrows; yet we esteemed him stricken, smitten by God, and afflicted. But he was pierced for our transgression; he was crushed for our iniquities; upon him was the chastisement that brought us peace, and with his wounds we are healed" . . . 1 Peter 2:24—"He himself bore our sins in his body on the tree, that we might die to sin and live to righteousness.  By his wounds you have been healed."
Isaiah 53:9—"And they made his grave with the wicked and with a rich man in his death, although he had done no violence, and there was no deceit in his mouth" . . . 1 Peter 2:21,22—"For to this you have been called, because Christ also suffered for you, leaving you an example, so that you might follow in his steps. He committed no sin, neither was deceit found in his mouth."
Old Testament references like this found in the New Testament are intended to magnify God's glory and show that God rules the history that climaxed in Jesus.  "God," Piper writes, "does not just predict.  He plans and accomplishes.  The sheer fact of fulfilled prophecy is . . . owing to . . . God's sovereignty over the world" (Piper, p. 233).
THE FULFILLMENT OF SCRIPTURE DEPICTS THE PECULIAR GLORY OF GOD
This chapter's main focus is not the fact of fulfilled prophecy, however, but the way God fulfills it.  "This fulfillment serves God's peculiar glory of majesty in meekness—the peculiar glory of supreme strength in voluntary suffering for others" (Piper, p. 234).
THE FOREKNOWLEDGE OF JESUS AND HIS DIVINE GLORY
The way Jesus connected himself to prophecy is one specific way he spoke of his divine glory.  "For example, he cited the prophecy that he would be betrayed by one of his disciples, and then he added his own specific prophetic application to his immediate situation and drew out an important implication for his divine glory" (Piper, p. 234) . . .
"If you know these things, blessed are you if you do them.  I am not speaking of all of you; I know whom I have chosen.  But the Scripture will be fulfilled, 'He who ate my bread has lifted his heel against me' [Psalm 41:9].  I am telling you this now, before it takes place, that when it does take place you may believe that I am he" (John 13:17-19).
There is no "he" in the Greek original.  It says simply, "That you may believe that I am."  Jesus was identifying himself with God's name in Exodus 3:14—"God said to Moses, 'I AM WHO I AM'".
Therefore, in John 13 Jesus was not only claiming to fulfill Psalm 41:9, but that he was the all-sufficient God of Israel.  "And here is the point:  this illustration of fulfilled prophecy not only validated Jesus' divine glory, but it also revealed the peculiar nature of that glory because the prophecy tells that Jesus would be betrayed and suffer.  Thus Jesus, even as he declares himself to be God, embraces his mission to die.  This is his glory" (Piper, p. 235).
POINTING TO THE PECULIAR GLORY THAT IS TYPICAL OF PROPHETIC FULFILLMENT
The Scriptures, Piper explains, point to the peculiar glory that the Messiah will show his majesty in suffering.  Jesus confirms with his words to the two disciples on the road to Emmaus . . .
"O foolish ones, and slow of heart to believe all that the prophets have spoken!  Was it not necessary that THE CHRIST SHOULD SUFFER THESE THINGS AND ENTER INTO HIS GLORY?" (Luke 2425,26).
THE GOLDEN THREAD OF PROPHECY
"In summary, then, Scripture is woven together by prophecy and fulfillment. This, in itself, is a great glory of Scripture . . . But my point here, (Piper writes) . . . is that the Promised One displays the fullness and the uniqueness of his glory by moving through meekness and to splendor through suffering.  He attains the height of his glory through humble service.  This is the golden thread of prophecy . . .
"So when Jesus says that such prophecy is a good ground for our faith (John 13:19), he has in mind not only the sheer transcendent glory required to predict the future and carry it through but also the peculiar glory that is woven through the whole fabric of biblical prophecy:  the 'glory of the gospel of Jesus Christ' (2 Corinthians 4:4) manifest in the majesty of his meekness, the strength of his weakness, and the supreme power of his voluntary suffering.  This is the glory that called the Scriptures into being.  And when we see it shining through these inspired writings, God confirms to our heart that these are the very words of God" (Piper, p. 237).
* * *
Why blog this long summary of Piper's book (14 of 16 chapters so far)?  First, because he approaches the truthfulness of the Bible uniquely–that is, through God's own glory in it  that (according to Piper) authenticates it.  Admittedly, only those whose "heart-eyes" are enlightened by the Spirit can see it.  Therefore, the skeptic on his own won't be convinced.  But it does give well-grounded confidence in Scripture's truthfulness to us believers.
That's important.
Because we are staking our lives on it.