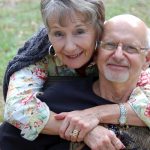 According to a 2014 study by the Pew Research Center, 70.6% of adult Americans identified themselves as Christians.  According to another poll, 42% claim to be born again or evangelical Christians.  While still another claims 22% born again/evangelical.  (According to the National Association of Evangelicals, evangelical Christians "take the Bible seriously and believe in Jesus Christ as Savior and Lord.")
Which study is right?
This isn't about statistics or "brands", though.  It's about whether these self-identified Christians are really Christians.  And, if I am and you are. 
We are walking our way through the Book of Acts, pausing to study Paul's letters at the point he wrote them.  Having finished the Corinthian correspondence, let's briefly pick up Luke's account in Acts 18 . . .
When he landed at Caesarea, he went up and greeted the church and then went down to Antioch. After spending some time in Antioch, Paul set out from there and traveled from place to place throughout the region of Galatia and Phrygia, strengthening all the disciples (Acts 18:22,23).
In the first sentence, Luke reports how Paul ended his second journey and, in the second sentence, how he started his third.  Then, unexpectedly he introduces us to Apollos . . .
Meanwhile a Jew named Apollos, a native of Alexandria, came to Ephesus. He was a learned man, with a thorough knowledge of the Scriptures. He had been instructed in the way of the Lord, and he spoke with great fervor and taught about Jesus accurately, though he knew only the baptism of John (Acts 18:24,25).
Today Alexandria is Egypt's second largest city.  It boasted the largest library in the ancient world and was home to a Jewish population containing scholars who translated the Hebrew Old Testament into common Greek (the Septuagint).  Apollos was a native of that city, a well-educated Jew "with a thorough knowledge of the Scriptures".
Arriving in Ephesus (author Luke doesn't explain why) Apollos "spoke with great fervor (literally, "fervent in spirit") and taught about Jesus accurately".  But, Apollos' "gospel" was deficient:   "he knew only the baptism of John."
What does that mean?  Was Apollos preaching the gospel?  Was he even a Christian?  That he had been "instructed in the way of the Lord" and that he "spoke with great fervor and taught about Jesus accurately" leads us to label Apollos a Christian gospel preacher.  That "he knew only the baptism of John", however, causes us to hesitate.
Sound like we're headed for the theological "weeds"?  We're not.  The issue is major:  what makes one a real Christian?  Or:  how does one become a Christian?  Or:  what constitutes the Christian gospel?
Our clue in this instance is to ask, "What was "the baptism of John" which Apollos knew 'only'"?   We find the answer from the pen of Matthew . . .
In those days John the Baptist came, preaching in the Desert of Judea and saying, "Repent, for the kingdom of heaven is near." This is he who was spoken of through the prophet Isaiah: "A voice of one calling in the desert, 'Prepare the way for the Lord, make straight paths for him'" (Matthew 3:1-3).
"I [John the Baptist] baptize you with water for repentance. But after me will come one who is more powerful than I, whose sandals I am not fit to carry. He will baptize you with the Holy Spirit and with fire" (Matthew 3:11).
So, John's baptism was a baptism of repentance to get ready for Messiah's coming.  That, however, isn't Christian baptism nor does it provide the gift of the Holy Spirit.  This is clear from the kind of "believer" Apollos' ministry produced.
Author-Luke fills us in.  Apollos left Ephesus for Corinth.  Early on his third missionary journey, Paul arrived in Ephesus . . .
While Apollos was at Corinth, Paul took the road through the interior and arrived at Ephesus. There he found some disciples and asked them, "Did you receive the Holy Spirit when you believed?" They answered, "No, we have not even heard that there is a Holy Spirit." So Paul asked, "Then what baptism did you receive?" "John's baptism," they replied. Paul said, "John's baptism was a baptism of repentance. He told the people to believe in the one coming after him, that is, in Jesus." On hearing this, they were baptized into the name of the Lord Jesus. When Paul placed his hands on them, the Holy Spirit came on them, and they spoke in tongues and prophesied. There were about twelve men in all.  Paul entered the synagogue and spoke boldly there for three months, arguing persuasively about the kingdom of God.  But some of them became obstinate; they refused to believe and publicly maligned the Way. So Paul left them. He took the disciples with him and had discussions daily in the lecture hall of Tyrannus. This went on for two years, so that all the Jews and Greeks who lived in the province of Asia heard the word of the Lord. God did extraordinary miracles through Paul . . .(Acts 19:1-11).
Two vital experiences were missing from Apollos' "gospel" . . .
One, baptism "into the name of the Lord Jesus."  By such baptism, the believer professes union with ("into") and allegiance to ("the Lord") the crucified-risen Christ. Should children be baptized?  This text doesn't address that.  Is baptism necessary?  This text makes it a vital part of the gospel and of becoming a Christian.  Inconvenience (or embarrassment) shouldn't keep us from it.
Two, the coming of "the Holy Spirit".  This reception of the Holy Spirit coincides with the apostle's gospel on the Day of Pentecost . . .
Peter replied, "Repent and be baptized, every one of you, in the name of Jesus Christ for the forgiveness of your sins. And you will receive the gift of the Holy Spirit.  The promise is for you and your children and for all who are far off– for all whom the Lord our God will call."  With many other words he warned them; and he pleaded with them, "Save yourselves from this corrupt generation."  Those who accepted his message were baptized, and about three thousand were added to their number that day (Acts 2:38-41).
When we are baptized, we should pray for and expect the Holy Spirit to "come upon" us.  In this case, the Holy Spirit signified his presence with tongues and prophecy.  On other occasions, he may express his presence with other gifts and fruit.  But this coming of the Holy Spirit is central to the gospel and to becoming a Christian.  Paul taught " . . . if anyone does not have the Spirit of Christ, he does not belong to Christ" (Romans 8:9b).
So, Luke is showing us baptism in Jesus' name is central to the gospel.  And he's showing us that the coming of the Holy Spirit is central to baptism.  Apollos' "gospel" lacked both.  Enter Priscilla and Aquila . . .
He began to speak boldly in the synagogue. When Priscilla and Aquila heard him, they invited him to their home and explained to him the way of God more adequately.  When Apollos wanted to go to Achaia, the brothers encouraged him and wrote to the disciples there to welcome him. On arriving, he was a great help to those who by grace had believed. For he vigorously refuted the Jews in public debate, proving from the Scriptures that Jesus was the Christ (Acts 18:26-28).
* * *
Despite studies done, we don't get to self-identify as a Christian.  We become a Christian the full gospel way.  If you haven't been baptized into the name of the Lord Jesus Christ, do it.  Publicly profess your unity with and allegiance to Christ.  And pray for the Holy Spirit to come upon you as part of your baptism.  He is the power for living the Christian life.
If you have been baptized and filled with the Spirit, remember Whose you are and Who empowers you.  And know this:  the Spirit of Christ may do more wonderful things in you and through you than you can now imagine.