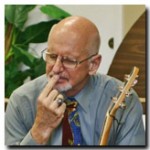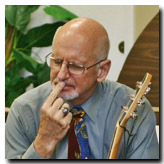 Each month 322 Christians are killed for their faith, according to Open Doors  (https://www.opendoorsusa.org/christian-persecution/).  This is the story of the first one.
Stephen Martyred.
When they heard this, they were furious and gnashed their teeth at (Stephen).  But Stephen, full of the Holy Spirit, looked up to heaven and saw the glory of God, and Jesus standing at the right hand of God.   "Look," he said, "I see heaven open and the Son of Man standing at the right hand of God."   At this they covered their ears and, yelling at the top of their voices, they all rushed at him,  dragged him out of the city and began to stone him. Meanwhile, the witnesses laid their clothes at the feet of a young man named Saul.  While they were stoning him, Stephen prayed, "Lord Jesus, receive my spirit."  Then he fell on his knees and cried out, "Lord, do not hold this sin against them." When he had said this, he fell asleep (Acts 7:54-60).
The Sanhedrin violently reacted to Stephen's "sermon"/defense/prosecution (theoldpreacher.com/stephen-and-the-stiff-necked/).  They were "furious" (Literal Greek, "cut to the heart") and so enraged they actually gnashed their teeth at him.
In sharp contrast, Stephen gazed into heaven and saw God's glory and Jesus, the messianic Son of Man, standing (ready to welcome him?) at the place of authority over all.  When Stephen made his confession of who Jesus truly is and acknowledged him as worthy of worship and devotion to the death, the Court members covered their ears and, like a pack of hungry wild animals rushed him yelling for the kill.   According to law  ("Take the blasphemer outside the camp. All those who heard him are to lay their hands on his head, and the entire assembly is to stone him," Leviticus 24:14) they dragged him outside the city, threw him down a small hill and stoned him.
Stephen, bludgeoned by the bashing, prayed for the Lord Jesus to welcome his spirit.  Then, falling to his knees under the relentless rain of rocks, cried out as his Lord had done, "Lord, do not hold this sin against them."  With those words, he passed from this life to Jesus.
Was his prayer ever answered?  It was for at least one.  Young Saul, at whose feet the Sanhedrin members laid their clothes to execute Stephen, himself met Jesus not long after and became the apostle to the Gentiles.  In fact, Augustine (4th century Christian theologian) said, "The Church owes Paul to the prayer of Stephen."
Great Persecution Breaks Out & Scattered Believers Spread the Word.
And Saul was there, giving approval to his death. On that day a great persecution broke out against the church at Jerusalem, and all except the apostles were scattered throughout Judea and Samaria.  Godly men buried Stephen and mourned deeply for him.  But Saul began to destroy the church. Going from house to house, he dragged off men and women and put them in prison. Those who had been scattered preached the word wherever they went (Acts 8:1-4).
With Stephen's death, the dam burst.  The church became the persecutors' target—perhaps the Hellenist Christians, since Stephen had been leader of that contingent.  If so, the Hebraic Jewish Christians remained and the apostles with them.  But the persecution scattered all the Hellenist believers from Jerusalem into Judea and Samaria.  And they " . . . preached the word wherever they went."  Thus the Lord used persecution to fulfill the next stage of Acts 1:8 ("But you will receive power when the Holy Spirit has come upon you, and you will be my witnesses in Jerusalem and in all Judea and Samaria, and to the ends of the earth", Jesus.)  The blood of the martyrs became the seed of the church.
The Church Suffers Persecution Today.
According to Open Doors, "Beatings, physical torture, confinement, isolation, rape, severe punishment, imprisonment, slavery, discrimination in education and employment, and even death are just a few examples of the persecution (Christians) experience on a daily basis."  The Pew Research Center found that over 75% of the world's population "lives in areas with severe religious restrictions (and many of these people are Christians)."  The U.S. State Department says "Christians in more than 60 countries face persecution from their governments or surrounding neighbors simply because of their belief in Jesus Christ."  Open Doors' "Worldwide Watch List" names the top 20 countries where Christian persecution is the worst:  North Korea, Iraq, Eritrea, Afghanistan, Syria, Pakistan, Somalia, Sudan, Iran, Libya, Yemen, Nigeria, Maldives, Saudi Arabia, Uzbekistan, Kenya, India, Ethiopia, Turkemistan and Vietnam.
Is it coming here?  If Vegas was making odds, I think they'd be good.  Ask Christian bakers and florists and at least one county clerk.  We won't go from today's "tolerance" to ISIS-like beheadings.  But the heat is slowly getting hotter.  Are we committed to Christ like Stephen was?
Meanwhile we can remember our persecuted brothers and sisters around the world.  We can be informed from organizations like Open Doors https://www.opendoorsusa.org/home/ and Voice of the Martyrs http://www.persecution.com/.  Both sites also have projects we might take part in.
Reigning Lord Jesus, Son of Man, Messiah,
toughen us up in America,
so we're ready to pay whatever price we must
to faithfully serve you.
Move our hearts now with our brothers' and sisters' suffering,
so we will do what we can to stand with them and encourage them.
Protect them, Lord,
convict and convert their accusers,
and keep them faithful even to death.
And have mercy, Lord.
May it not take the blood of our martyrs
to awaken the church in America
to the eternal life/eternal death struggle we're caught up in.
But whether it's mockery, or job loss, or harassment, or beatings, even death,
may our suffering result in more seed sown for your church.
For the sake of your great name in all the earth we pray, Jesus.Amen.