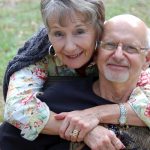 In 2000 "Castaway", Tom Hanks played a FedEx employee marooned on an island after his plane crashes in the South Pacific.  Hanks has to transform himself physically and emotionally to survive.  In today's text Paul and 275 other men are castaways on a Mediterranean island with an experience quite different from Hanks'.
After we had reached safety, we then learned that the island was called Malta. The natives showed us unusual kindness. Since it had begun to rain and was cold, they kindled a fire and welcomed all of us around it.  Paul had gathered a bundle of brushwood and was putting it on the fire, when a viper, driven out by the heat, fastened itself on his hand.  When the natives saw the creature hanging from his hand, they said to one another, "This man must be a murderer; though he has escaped from the sea, justice has not allowed him to live."  He, however, shook off the creature into the fire and suffered no harm.  They were expecting him to swell up or drop dead, but after they had waited a long time and saw that nothing unusual had happened to him, they changed their minds and began to say that he was a god (Acts 28:1-6).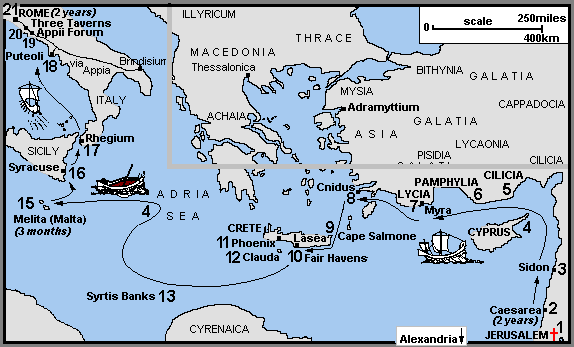 Safely on shore, the men learn they are on Malta.  Luke calls the people barbaroi—"barbarians."  The island, strategically lying at the narrows of the Mediterranean was settled in the 6th century B.C.  In 216 B.C. Rome captured it from Carthage and Augustus settled Roman veterans there.  These "barbarians" are descended from the Carthaginians.
Luke is probably using barbaroi to mean "natives" of the island.  In any case, they show remarkable kindness to the 276 survivors.  It's a cold, rainy morning and the castaways are wet to the bone.  So the "natives" build a welcoming fire to warm them.
Paul pitches in.  But as he lays sticks on the fire, a viper, cold and stiff in the twigs, grabs his hand.  The islanders see.  To them, it's a sign.  The man survived the sea, but Justice wins out.  The man must be a murderer.  When they see Paul shake off the snake, they wait for him  "to swell up or suddenly drop dead."   When he doesn't, the "sign" changes.  He must be "a god". 
Now in the neighborhood of that place were lands belonging to the leading man of the island, named Publius, who received us and entertained us hospitably for three days. It so happened that the father of Publius lay sick in bed with fever and dysentery. Paul visited him and cured him by praying and putting his hands on him.  After this happened, the rest of the people on the island who had diseases also came and were cured.  They bestowed many honors on us, and when we were about to sail, they put on board all the provisions we needed (Acts 28:7-10).
Publius, a land-owner, is island-chief.  He courteously welcomes the shipwrecked men and orders them fed for three days.  When Paul learns Publius' father is ill, he goes in and prays for him and the man is healed.  Then, in a scene reminiscient of Jesus in Galilee, crowds of sick flocked to Paul "and were cured".  The "barbarians" treated them royally then.  And when the men were ready to sail, the islanders filled the ship with "all the provisions [they] needed".
* * *
God provided.  A fire to warmly welcome the castaways.  Food from the chief for three days.  A shipful of provisions for the trip to Rome.
God provides.
When upon life's billows you are tempest-tossed,
When you are discouraged, thinking all is lost,
Count your many blessings, name them one by one,
And it will surprise you what the Lord has done.
Count your blessings, name them one by one,
Count your blessings, see what God has done!
Count your blessings, name them one by one,
*Count your many blessings, see what God has done."
God provides.
God lavished mercy.  The barbarians could have been indifferent to the castaways, or hostile.  Instead, they were kind.  Publius' father was a pagan, one single sick old man.  God healed him.  The islanders were pagans.  Yet every sick one who came to Paul was cured.
God lavishes mercy.
You were dead through the trespasses and sins  in which you once lived, following the course of this world, following the ruler of the power of the air, the spirit that is now at work among those who are disobedient.  All of us once lived among them in the passions of our flesh, following the desires of flesh and senses, and we were by nature children of wrath, like everyone else.  But God, who is rich in mercy, out of the great love with which he loved us  even when we were dead through our trespasses, made us alive together with Christ and raised us up with him and seated us with him in the heavenly places in Christ Jesus, so that in the ages to come he might show the immeasurable riches of his grace in kindness toward us in Christ Jesus.  For by grace you have been saved through faith, and this is not your own doing; it is the gift of God — not the result of works, so that no one may boast (Ephesians 2:1-9).
The steadfast love of the LORD never ceases, his mercies never come to an end;  they are new every morning; great is your faithfulness (Lamentations 3:22,23).
God lavishes mercy.
Encouragement for us next time we feel like "castaways".

DarB