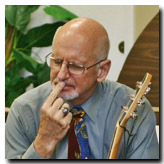 " . . . I have learned in whatever situation I am to be content" (Philippians 4:11b).
Paul had learned that.  I haven't.  I want to.  So I'm starting to read The Rare Jewel of Christian Contentment  by Jeremiah Burroughs, a 17th century Puritan in England.  (Many of these old Puritans are themselves jewels—richer treasures than many authors today.)   I'll share my thoughts as I read—assuming some of you, like me, are still in the contentment-learning process.  By the way, the paperback edition is available at amazon.com for $8.10 and the Kindle edition for $0.99, if you want to get it straight from the author's mouth.
 http://www.amazon.com/s/ref=nb_sb_ss_c_0_12?url=search-alias%3Dstripbooks&  fieldkeywords=the%20rare%20jewel%20of%20christian%20contentment%20by%
20jeremiah%20burroughs&srefix=The+Rare+Jew%2Caps%2C253
Burroughs defines Christian contentment:  "that sweet, inward, quiet, gracious, frame of spirit, which freely submits to and delights in God's wise and fatherly disposal in every condition."  In other words, I am content when my inmost being is inclined to submit to and delight in whatever situation our wise Father puts me in— whether, as Paul wrote, I'm in need or have more than enough, whether I'm full or hungry, whether I have plenty or am poor (Philippians 4:12, CEB).  Or, whether my body is wasting away (2 Corinthians 4:16) from old age and ill health, or I'm on the cover of "The Perfect Body of the Sexiest Young Man" magazine.
The original Greek word translated "content" is autarkays.  It means "sufficient in oneself, being happy or satisfied with what one has."   Burroughs explains that in the strict sense autarkays can be "attributed only to God, who has styled himself 'God all-sufficient', in that he rests fully satisfied in and with himself alone."  God is self-sufficient and completely satisfied in himself.
Think about that.  Since  the root meaning of "contentment" is self-sufficiency, if we are content, won't we be exalting self and excluding God? Should, then, we even try to be content?  Burroughs answers, "[God] is pleased freely to communicate his fulness to the creature, so that from God in Christ the saints receive 'grace for grace' (John 1:16) . . . I [Burroughs] find a sufficiency of satisfaction in my own heart, through the grace of Christ that is in me . . . I have a sufficient portion between Christ and my soul abundantly to satisfy me in every condition."  In other words, "Christ-in-me" means I can be satisfied independent of outward circumstances.  I can be self-sufficient if my "self" is full of God's grace in Christ.
Burroughs mentions "quiet" as one of the key adjectives in his contentment-definition. That doesn't mean, he explains, that we never complain about affliction, even to God (whew!).  Nor does it mean we don't seek help for our affliction.  Quiet" means we receive what God is doing by silencing our soul before him. "For God alone my soul waits in silence" (Psalm 62:1a).  "For my hope is from him" (Psalm 62:5).  How critical for contentment, then, is "quiet time" with God!
Furthermore we "delight in" our situation.  We take pleasure in it knowing that it's from God for good.  So the contented Christian "looks up to God in all things."  And, looking to him, the contented Christian delights in the wisdom of our Father who knows how to order everything in our lives better than we do.
Sounds so spiritual-giant-like!  Trouble is, I'm a pygmy.  I've learned I can be content regardless of my outward circumstances as long as my outward circumstances are satisfying.  As a young man disability never discontented me, because I was healthy.  I was content, but it wasn't Christian contentment as Burroughs defines it.  So I have a lot of learning to do!  (Good for me that Jesus' discipleship school has no age limit!)
Notice that contentment does come by learning.  Twice Paul  says it.  " . . . I have learned in whatever situation I am to be content" (4:11b).  " . . . I have learned the secret of facing plenty and hunger, abundance and need" (4:12b).  Would that it came through a simple prayer!  Or a special offering to a TV evangelist!  ZAP!  I'M CONTENT!  Nope:  it's a learning process.  The good news is that our Father wants to teach us, even if we should have passed the contentment-course long ago.  One means I pray he will  use is this old Puritan's book, as it correctly opens up our Father's Book.
So let's set out together on this most-challenging course to learn what Burroughs' calls "the very life and soul of all practical divinity"—contentment.  May we by God's grace be able to say when we're done . . .
I have learned in whatever situation I am to be content.
 To God be the glory!