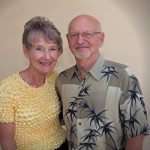 Might the Jewish rite of circumcision create conflict for us who are right with God by faith?
The Writing of Galatians.
When Paul and Barnabas finished their first missions trip
they sailed to Antioch, Syria.  "And when they arrived and gathered the church together, they declared all that God had  done with them, and how he had opened a door of faith to the Gentiles.  And they remained no little time with the disciples" (Acts 14:27,28).
It may have been during the "no little time" that Paul learned of trouble in the churches he and Barnabas had just planted in Galatia province—the churches of Psidian Antioch, Iconium, Lystra and Derbe.  Jewish teachers had visited those churches arguing that these Gentile converts to Christ must be circumcised to be saved  (This was the issue prompting the soon-to-be-held Jerusalem Council (Acts 15:1-35–-http://theoldpreacher.com/critical-council/).
In response, inspired by God the Holy Spirit, Paul wrote the Letter to the Galatians.  The year was probably 48 A.D.  That letter God has sovereignly preserved for us in the New Testament.  (By the way, if maps aren't your thing, just ignore them.  But they help me get a better picture of events.)
An "Occasional" Document.
I find it noteworthy that God chose to reveal himself to us through what scholars called "occasional" documents like Galatians.  "Occasional" here means this letter, which is God's Word to us, was occasioned by a real-life situation in the mid-first century A.D.  In fact, much of the Bible is like that.  A majority of the Old Testament is a God-inspired record of how God revealed himself among Israel.  (This includes the prophets who spoke to Israel in real-time history.)  This contrasts with Islam, for instance.  Muslims claim Allah revealed himself to Mohamed, who then wrote down those revealed words.  Notice, too, that God the Son revealed himself to us in real space-time (see Luke 1:1-4).   Jesus' birth, life, death, resurrection and ascension comprised God's supreme self-revelation.  We have that recorded in the Gospels.
I find this remarkable.  Rather than dictating words to a "holy man" in a cave somewhere, God revealed himself in real-life human situations and inspired men to write what he said and did.  Our God came and worked among us to make himself known to us.
All that to briefly step away from the Acts chronology (we'll get back to it soon) to read through Galatians at the historical point Paul wrote it (that is, probably at the time described in Acts 14:27,28).  This will help us better understand  this short but profound letter.
The "Trouble" of Circumcision.
As I explained above, the "trouble" for the Galatian churches was the false teaching that Gentiles had to add circumcision to faith in Christ to be saved.  Ancient issue, right?  Not exactly.  How many of us, for example, subconsciously assume that our right standing with God is shaky this week because we've lied, lost our temper, looked at pornography, ignored our neighbor's need, etc.?  If behavior like that is our normal way of life, of course we should question our standing with God.  But if we're talking about occasional sins, let's remember that our justification (right standing with God) is by faith not works.  And let's remember nothing can separate us from his love to us in Christ Jesus.  At times I'm his very disobedient child, but still his child.  My behavior may call for discipline, but he disciplines those he loves (Hebrews 12:6).
The Opposite "Trouble".
Oddly, the opposite can spell "trouble" for us, too.   We (rightly) believe we can't add "works" to faith, but we may be so nonchalant about our faith that it's dead and we don't even know it.  A person with "nonchalant" faith like that (actually faith on life-support) usually has no righteous works.  Because "faith without works is dead".  Works (obedience as the direction of life) spring from living faith.  The absence of works as a life-direction is actually a sign of dead faith.  We probably have as many professed Christians dealing with this trouble as those in the former category (those trying to add works to their faith so they see obedience as meritorious for salvation).
A Supernatural Faith.
Paul will make clear in this letter a Good News truth we must always keep on the front-burner of our mind.  It lies at the very heart of the Good News . . .
I have been crucified with Christ.
It is no longer I who live, but Christ who lives in me.
And the life I now live in the flesh,
I live by faith in the Son of God,
who loved me and gave himself for me.
(Galatians 2:20).
Christianity, you see,  is a supernatural faith.  Christ loved us and gave himself for us and now lives in us who live by faith in him.  That's a life-transforming miracle.
We need not and must not add anything to that miracle.
And, if we understand and ponder that miracle,
we may be so captivated by it
our heart will be kindled with warm devotion
for the One who loved us and gave himself for us.