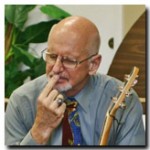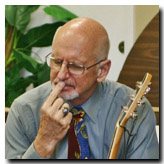 I confess.  It's hard for me to be content when circumstances are discontenting.  But that's the point of learning contentment, isn't it.  I'm trusting that, from the cumulative impact of Burroughs' book, Paul's affirmation can be mine . . .
" . . . I have learned in whatever situation I am to be content" (Philippians 4:11).
So I move ahead, briefly summarizing and commenting on Jeremiah Burroughs' 17th century book, The Rare Jewel of Christian Contentment.  Here are three more lessons Burroughs says Christ teaches.
The Burden of Prosperity.  I'm retired, so I don't want to have more years than money.  Maybe I should play the lottery.  But the Bible butts in and shoots down my money-brings-contentment dream.  "For the love of money is a root of all kinds of evils.  It is through this craving that some have wandered away from the faith and pierced themselves with many pangs" (1 Timothy 6:10).  Prosperity doesn't spell contentment.  In God's view, prosperity preachers hang a millstone around our necks.  The American Dream is spun by the devil in disguise.  Prosperity is an albatross, not a liberator.  A killer, not a life-saver.  A false god, not a satisfier.
Remember the man in the Gospels whose land produced a bumper crop?  As the story goes, he planned to build bigger barns and say to his soul, "Soul, you have ample goods laid up for many years; relax, eat, drink, be merry."  God called him a fool.  In hours he'd be dead and get to enjoy none of it—nor the God he'd ignored all his life (Luke12:13-21).
Tempted to run after prosperity for contentment, I can pray the Proverbs' prayer!  " . . . give me neither poverty nor riches; feed me with the food that is needful for me, lest I be full and deny you and say, 'Who is the LORD?' or lest I be poor and steal and profane the name of my God" (Proverbs 30:8,9).
The Evil of Getting What You Want.  Getting what my heart desires can be evil?  Three times Paul reports God's horrible sentence on those who got what they wanted:  "Therefore God gave them up in the lusts of their hearts to impurity . . . " (1:24) . . ."For this reason God gave them up to dishonorable passions . . . " (1:26) . . . "And since they did not see fit to acknowledge God, God gave them up to a debased mind to do what ought not to be done" (1:28).  Humans hearts lust for impurity, so God gives us over to it.  Human hearts beat with dishonorable passions, so God gives us over to them.  Human hearts think what God marks off-limits is good, so God gives us over to morally depraved minds.  Getting what our hearts naturally desire leads to evil, not contentment.  Contentment comes from getting what God wants.
The Providence of God.  J.I. Packer defines providence . . .
"God's works of providence are his most holy, wise, and powerful preserving and governing all his creatures, and all their actions" (Westminster Shorter Catechism Q.11). If Creation was a unique exercise of divine energy causing the world to be, providence is a continued exercise of that same energy whereby the Creator, according to his own will, (a) keeps all creatures in being, (b) involves himself in all events, and (c) directs all things to their appointed end. The model is of purposive personal management with total "hands-on" control: God is completely in charge of his world. His hand may be hidden, but his rule is absolute."
 God providentially rules all things, not just generally, but in every detail.  So Jesus taught, "Are not two sparrows sold for a penny?  And not one of them will fall to the ground apart from your Father.  But even the hairs of your head are all numbered" (Matthew 10:29,30).  And Burroughs comments, " . . . there is nothing that befalls you but there is a hand of God in it—this is from God, and is a great help to contentment."
Furthermore, God works his providence interdependently.  Burroughs challenges me:  " . . . when God has ordered a thing for the present to be thus . . . how do you know how many things depend on this thing?  God may have some work to do twenty years hence that depends on this passage of providence that falls out this day or this week."  So, because he was providentially arrested in Jerusalem,  Paul testified to kings  (Acts 21:37-26:32) and because of his providential imprisonment in Rome "it has become known throughout the whole imperial guard and to all the rest that my imprisonment is for Christ" (Philippians 1:13).
Finally knowing God's ways in providence help me learn contentment.  Burroughs identifies three . . .
"God's ordinary course is that his people in this world should be in an afflicted condition."  " . . . through many tribulations we must enter the kingdom of God" (Acts 14:22b).  "Beloved, do not be surprised at the fiery trial when it comes upon you to test you, as though something strange were happening to you.  But rejoice insofar as you share Christ's sufferings, that you may also rejoice and be glad when his glory is revealed" (1 Peter 4:12,13).

Usually when God intends the greatest mercy to any of his people he brings them into the lowest condition.  Before God mercifully saved the Hebrews to become his treasured-possession people, he allowed Pharaoh to cruelly abuse them as his slaves (Exodus 1-19).  Before God mercifully set David on Israel's throne, he drove him into the mountains as a fugitive from King Saul (1 Samuel 26,27).  Before God raised his Son from the dead that he might lavish his mercy on lost sinners like me, he nailed him to a cross (Romans 4:24).
It is the way of God to work by contraries, to turn the greatest evil into the greatest good.  Martin Luther wrote, "It is the way of God:  he humbles that he might exalt, he kills that he might make alive, he confounds that he might glorify."  Sounds foolish, doesn't it!  "For the word of the cross is folly to those who are perishing, but to us who are being saved it is the power of God . . . Has not God made foolish the wisdom of the world?" (1 Corinthians 1:18,20b).  That's the heart of the Gospel—and I have to learn it for myself to learn contentment.
It turns out, then, that prosperity that people naturally seek for contentment actually becomes a back-breaking burden . . . that getting what my heart naturally desires to be content actually produces evil
. . . and that knowing (and trusting!) God's counter-intuitive providential ways teaches me contentment.  Help me, Father, not to love and think like the world, but to love and think like you!