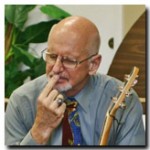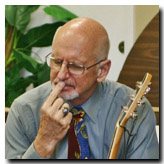 "I know how to be brought low, and I know how to abound.
In any and every circumstance I have learned the secret of facing plenty and hunger,
abundance and need" (Philippians 4:12). 
I'm still learning the secret.  So here's my prayer for us learners . . .
  "Father in heaven, please use this summary study
of Puritan Jeremiah Burroughs' book
to change our hearts and teach us to be able to say with the apostle Paul,
'I  have learned in whatever situation I am to be content'" (Philippians 4:11).

* * *
"Contentment" as Burroughs defines is "that sweet, inward, quiet, gracious frame of spirit which freely submits to and delights in God's wise and fatherly disposal (arranging, managing)  in every condition."  He calls it a "mystery"—"a profound secret beyond human comprehension."  Here are a few more clues to learning this mystery . . .

A Christian heart is able to make up all his outward wants of creature comforts from what he finds in himself.  The want or lack of "creature comforts" often cause discontent.  But Burroughs writes we can make up for that lack from what we find in ourselves.  I paraphrase him:  "If you have no song in this world, you have a bird within you that sings the most delightful song you've ever heard."  (That's quaint Puritan talk.)  Or, "If you're poor and must forgo items you'd love to have, remember you have within yourself great riches that bring deep satisfaction."
Does everyone have what it takes within?  Burroughs answers:  " . . . a gracious heart, . . . [has] the Spirit of God within him, and his heart [is] filled with grace, . . . that makes him find contentment."  Those who've trusted themselves to Christ have the Spirit of Christ come from outside to live inside.
 " . . . do you not know that your body is a temple of the Holy Spirit within you,
whom you have from God?" (Paul in 1 Corinthians 6:19). 
"Repent and be baptized every one of you in the name of Jesus Christ for the forgiveness of your sins,
and you will receive the gift of the Holy Spirit" (Peter on the Day of Pentecost in Acts 2:38). 
Therefore, we repentant, baptized believers in Jesus Christ can make up for what we lack on the outside by the presence of the Holy Spirit living inside.  He makes our heart gracious.  He is our song.  He is our wealth.  He is the Presence of God in us.
Next clue to learning the mystery of contentment:  A gracious heart gets its supply of all things from the Covenant.  God's promises to his people are all rooted in the New Covenant he ratified in Christ's blood.
" . . . all the promises of God find their Yes in [Christ] (2 Corinthianbs1:20a).  God's promises are "good" to those who trust Christ's sacrifice for their reconciliation with God—and through Christ those promises are all guaranteed.
Further, the New Covenant is eternal. So, under that Covenant, we view God's promises from an eternal perspective.  Take Psalm 91.  "A thousand may fall at your side, ten thousand at your right hand, but it will not come near you" (91:7).  "Because you have made the LORD your dwelling place–the Most High who is my refuge . . . no evil shall be allowed to befall you, no plague come near your tent" (91:9, 10).  Christians die in war, right?  We succumb to disease.  But, interpreted in view of the New Covenant, while God may not keep plague from coming near our tent, he does, turn the plague into something good and will ultimately give us all things.
"And we know that for those who love God,
all things work together for good,
for those who are called according to his purpose.
For those whom he foreknew he also predestined to be conformed to the image of his Son,
in order that he might be the firstborn among many brothers" (Romans 8:28,29).
He who did not spare his own Son but gave him up for us all,
how will he not also with him graciously give us all things?" (Rom 8:32).
So we sit by faith at the New Covenant table and learn to be content with God's supply.  His grace is sufficient now (2 Corinthians 12:9).  And what he will do is  "far more abundantly than all we can ask or think" (Ephesians 2:20).
Another clue to the mystery of contentment:  A Christian realizes the glorious things of heaven.  Some Christian martyrs reminded each other, "Do but shut your eyes and you shall be in heaven at once."  Paul provided this perspective . . .
"So we do not lose heart.
Though our outer self is wasting away, our inner self is being renewed day by day.
For this light momentary affliction is preparing for us an eternal weight of glory beyond all comparison,
as we look not to the things that are seen but to the things that are unseen.
For the things that are seen are transient, but the things that are unseen are eternal" (2 Corinthians 4:16-18).
The glory of heaven to come is a clue to contentment now.
A final clue:  Godly persons have contentment by opening and letting out their hearts to God.  With all
the "clues" before us,  let's go to God in prayer.  Wait before him.  Open our hearts to him.  Tell him what troubles us.  Then meditate on the clues and the Word from which they come.
"There, O Father, in your presence with the expounded truth of your Word,
may we find that sweet, inward, quiet, gracious frame of spirit
which freely submits to and delights in
your wise and fatherly disposal in every condition.  Amen."