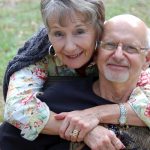 "Dear Reverend. Dear Allan."  Letters or emails, I always gloss over the salutation.  We do the same over New Testament letters' salutations, too.  On to important stuff—the letter's body!   But, wait!  The salutation's important, too.  Look . . .
"Paul, an apostle of Christ Jesus by the will of God . . . " (Ephesians 1:1a).
Paul identifies himself as "an apostle of Christ Jesus . . ." An apostle (Greek, apostolos) is a "sent one", a "messenger", an "envoy", a "commissioned representative".  In the New Testament, the apostle represents Christ and is charged with planting and establishing churches.
The New Testament uses apostolos of the Twelve (11 plus Mathias replacing Judas)–a unique, closed group.  It also uses it of Barnabas (Acts 14:4,14), James the brother of Jesus (Galatians 1:19), Andronicus (Romans 16:7), Junias (Romans 16:7), as well, of course, of Paul.
By what authority does Paul claim to be an apostle?  Victor Furnish (Professor Emeritus of New Testament at Southern Methodist University) explains . . .
"When he describes himself as 'an apostle by the will of God,' he is not emphasizing his own obedience or response to a divine call. He is, instead, emphasizing the call itself, God's sovereign initiative in establishing him in an office to which he was destined even before his birth (Gal. 1:15) and for which, apart from the grace of God, he is in no way qualified. The apostolic authority about which he reminds his readers is based not in any personal merit of his own but solely in the grace of God which had been given to him."
John Stott (20th century English Anglican priest and acknowledged leader of the worldwide evangelical movement) commented on "by the will of God":  it means we "must listen to the message of Ephesians with appropriate attention and humility. For we must regard its author neither as a private individual who is ventilating his personal opinions, nor as a gifted but fallible human teacher, nor even as the church's greatest missionary hero, but as 'an apostle of Christ Jesus by the will of God', and therefore as a teacher whose authority is precisely the authority of Jesus Christ himself, in whose name and by whose inspiration he writes".
"To the saints who are in Ephesus and are faithful in Christ Jesus . . . " (Ephesians 1:1b).
As he describes all believers, not just an elite few, Paul addresses his readers as "saints" (Greek, hagiois)–"holy ones".
And he calls them "faithful", meaning not that his readers are reliable, but that they are full of faith.
They are saints and faithful "in Christ Jesus".   I view "in Christ Jesus" to be the realm in which Paul's readers are both "saints" and "faithful".  He is the power in which they are transformed.  His Spirit, his character, his purposes shape their lives just as being "in sin" once shaped their lives .  Here's what Paul wrote later in this letter about in- sin lives . . .
"You were dead through the trespasses and sins in which you once lived, following the course of this world, following the ruler of the power of the air, the spirit that is now at work among those who are disobedient.  All of us once lived among them in the passions of our flesh, following the desires of flesh and senses, and we were by nature children of wrath, like everyone else" (Ephesians 2:1-3).
But we who believe in the Lord Jesus Christ are no longer "in sin".  The realm of our life is "in Christ".
Now, a point about manuscript. A manuscript is a handwritten copy of a portion of a Bible text.  The New Testament boasts over 5,800 complete or fragmented Greek manuscripts, far more than any other ancient work.   The point?  "in Ephesus" doesn't appear in the best manusripts.  This has led to the general consensus that  Paul is writing an "encyclical"—a letter he wants shared with all western Asia Minor churches.   Of course, now in God's providence, it has gone global.
 "Grace to you and peace from God our Father and the Lord Jesus Christ" (Ephesians 1:2).
Paul's greetings are more than form.  "Grace to you . . . " is Paul's sincere prayer for "God our Father and the Lord Jesus Christ" to pour out favor and power into the lives of his readers.  Listen to John Piper's comment . . .
"Grace is about to flow 'from God' through Paul's writing to the Christians. So he says, 'Grace to you.' That is, grace is now active and is about to flow from God through my inspired writing to you as you read — 'grace [be] to you.'"
" . . . peace" reminds Paul's Jewish readers of the Hebrew "shalom", an inner sense of wholeness and tranquility."  Again Paul is praying for his letter to be the conduit of peace to his readers "from God our Father and the Lord Jesus Christ."
 *  *  *
Much is in a salutation, if we pause to look!  But, what shall we do with it?  Pray . . .
God our Father I pray that as we read this letter you will pour grace upon us.  May we hear Paul's words as Christ's.  May your unmerited favor be lavished on us through this letter.  And may the peace that passes understanding guard our hearts and minds in the Lord Jesus Christ.  In his name and for his glory I ask, amen.