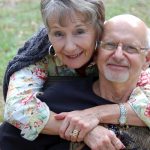 "Christianity in Europe is sick, perhaps mortally sick. Across this continent, only 5-6% of the population still has some connection to any church tradition, according to church leaders . . . Rome, despite its proximity to the Vatican, has become one of Europe's most secular cities . . . Antiquity has bequeathed to this generation of Europeans magnificent structures, which once housed the faithful in worship. Today they are significantly empty and increasingly old."  (http://www.beliefnet.com/faiths/christianity/2001/06/european-christianity-a-bleak-picture.aspx#dh5ZlIlzq0wllubB.99)
Today we go back to the beginning of Christianity in Europe, according to Acts  . . .
Paul and his companions traveled throughout the region of Phrygia and Galatia, having been kept by the Holy Spirit from preaching the word in the province of Asia.  When they came to the border of Mysia, they tried to enter Bithynia, but the Spirit of Jesus would not allow them to.  So they passed by Mysia and went down to Troas.  During the night Paul had a vision of a man of Macedonia standing and begging him, "Come over to Macedonia and help us."  After Paul had seen the vision, we got ready at once to leave for Macedonia, concluding that God had called us to preach the gospel to them.  From Troas we put out to sea and sailed straight for Samothrace, and the next day on to Neapolis (Acts 16:6-11).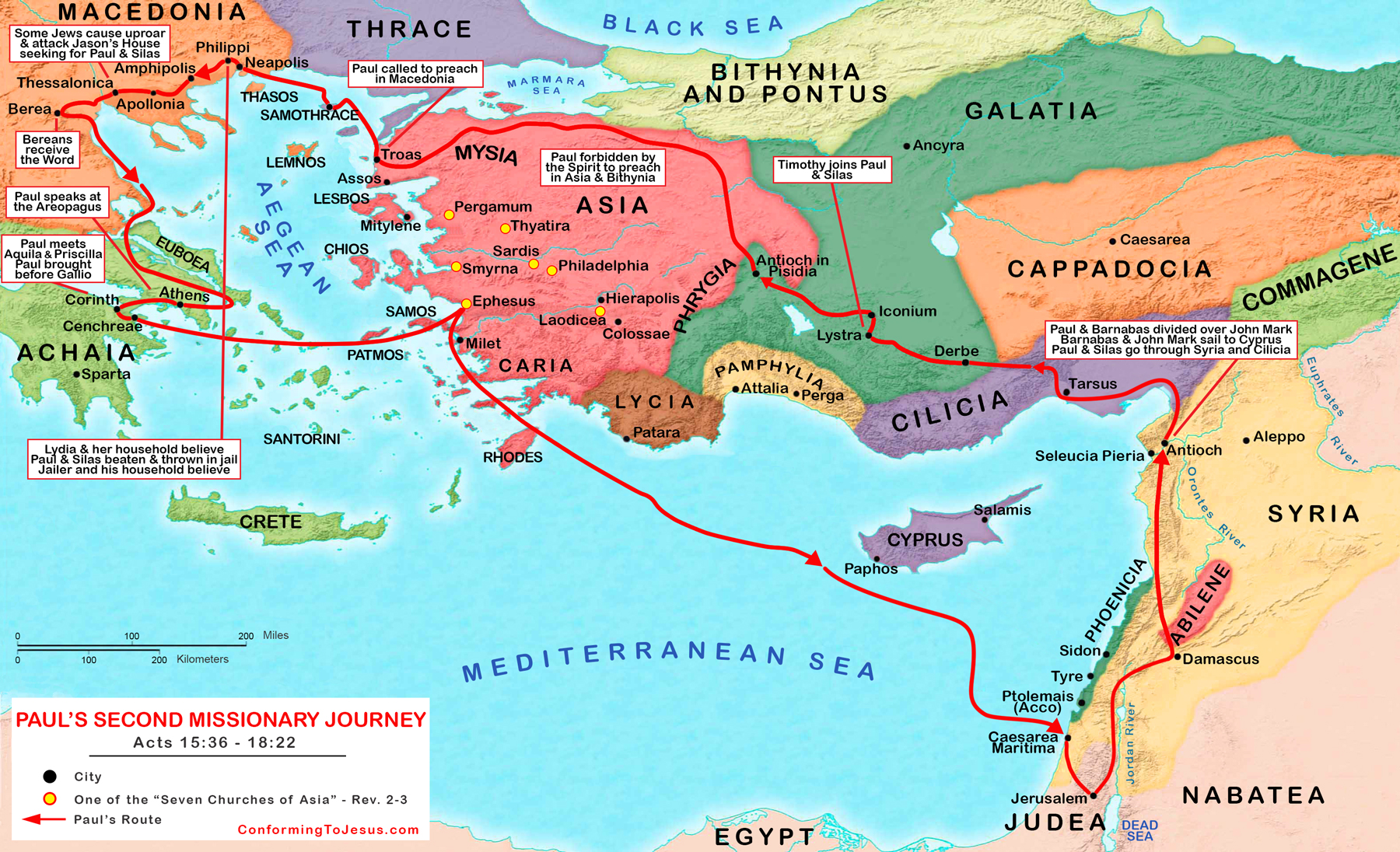 It's supposed that Paul, Silas and Timothy ultimately aimed for Ephesus, a major city on the west coast of Asia.  (Paul's general tactic was to evangelize cities.)  But they were "forbidden by the Holy Spirit to speak the word in Asia."  Whether this came through a prophetic word in a church meeting or to Paul directly, we're not told.  In any case, God clearly had a destination in mind for these missionaries.
" . . . they attempted to go into Bithynia, but the Spirit of Jesus did not allow them."  F.F. Bruce comments:  "If the province of Asia was not to be the field of their evangelistic activity for the present, then it was natural for them to cast their eyes further north, and think of the highly civilized province of Bithynia in North-West Asia Minor, with its Greek cities and Jewish colonies."  But again, God interposed.  (The "Holy Spirit" and "the Spirit of Jesus" are, of course, the same Spirit.  We're not told why he's identified two different ways.)  The important point:  God is directing these men.
The most stunning direction comes to Paul in a night vision at Troas.  Troas was a Roman colony (originally a military outpost securing surrounding conquered territory; eventually a city of high status) and a port city for ships traveling between Asia and Macedonia.   How "convenient" given Paul's vision!
(By the way, notice "we got ready at once to leave for Macedonia", suggesting that here author Luke joined the missionary team.  We're not told any details.)
Baker's Evangelical Dictionary of Theology Online explains:  Visions occur frequently in the Bible as instruments of supernatural revelation . . .  Revelatory visions portray scenery or dramatic circumstances to the human recipient while the human is awake. The distinction between a vision and a dream has to do with whether the human is awake or asleep; the result is the same . . . Throughout the Bible, visions of God and his sovereign lordship are needed in order to propagate his truth among humankind.
In his vision Paul saw a man standing, pleading with him, "Come over to Macedonia and help us."  They immediately concluded God had called them to preach the Gospel to the Macedonians.  So they boarded ship and sailed to Samothrace and the next day to Neapolis, the port city for Philippi about ten miles away.
From there we traveled to Philippi, a Roman colony and the leading city of that district of Macedonia. And we stayed there several days.  On the Sabbath we went outside the city gate to the river, where we expected to find a place of prayer. We sat down and began to speak to the women who had gathered there.  One of those listening was a woman named Lydia, a dealer in purple cloth from the city of Thyatira, who was a worshiper of God. The Lord opened her heart to respond to Paul's message.  When she and the members of her household were baptized, she invited us to her home. "If you consider me a believer in the Lord," she said, "come and stay at my house." And she persuaded us.  (Acts 16:12-15, NIV)
Typically, Paul would first visit the city's synagogue.  It seems, however, Philippi had none, meaning fewer than than ten Jewish men lived in the city.  Outside the city gate at the river Jewish women (and probably some God-fearing Gentiles) met for the traditional Sabbath prayer.  Paul and his team found the unofficial meeting place, preached the Gospel and "The Lord opened [a woman name Lydia's] heart to respond to Paul's message.  After she and her household were baptized, Lydia invited the missionaries to her home.  Lydia thus became the first European believer in the Lord.
God moves in a mysterious way, huh!  Paul "invaded" Europe with the Gospel and his target was a small group of women meeting by a river.  His ways are not ours.  So, while the state of Christianity in Europe today saddens us, we shouldn't despair.  Just look, for instance, how he directed Paul and his team to Philippi.  By some means and for reasons unknown to us, they were "forbidden by the Holy Spirit to speak the word in Asia."  That meant direction-change.  Bithynia seemed the next logical place.  " . . . but the Spirit of Jesus did not allow them."  Only other option—Troas.  And there "a vision appeared to Paul in the night", a vision they concluded was God-sent.
Ancient history, right?  Today we have the Bible through which God communicates to us.  It's the word by which we must evaluate everything else, because it is the written revelation of God's last word—and his name is Jesus.  Does that mean, however, that God no longer speaks through visions?
This book tells the fascinating stories of several people among thousands who are receiving dreams and visions from God through the Middle East as he reaches out to Muslims and they respond.
It's available at the following link from Amazon: https://www.amazon.com/DREAMS-VISIONS-Jesus-Awakening-Muslim-ebook/dp/B0078FAA3M
But even if you don't buy it (I don't get a cut!), we should know that God the Holy Spirit is moving in this fallen, lost world.  Christianity may be sick in Europe.  America may not be far behind.  But Jesus is Lord.  And where we can't go, the Holy Spirit can.
Father in heaven, may we not limit you or box you in by our narrow thinking.  "The wind blows where it will."  How the flaming Middle East and spiritually-dead Europe need the wind of the Spirit to blow!  And then there's us, Father, living in a country where you are being pushed further and further out of our public life, starting to walk in the dead-end ways of Europe.  Blow on us, too, Holy Spirit.  Ignite our hearts to flame for Jesus in these last days.  You are able to do more than all we can ask or even imagine.