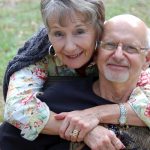 King Nebuchaddnezzar built a giant golden statue,
a self-image rising magnificently on the plain of Dura
in his empire of Babylon; it is for worship.
The herald calls to one and all:
"O people, nations and languages,
when you hear the sound of the horn,
you are to fall down and worship
the king's golden statue."
Thus, when the music sounded,
all Babylon within earshot bowed low
and worshiped the king–
except three.
Three among exiled Jews in the empire,
three chosen to serve in the king's court,
three who now stand to answer the king  in his court,
because Babylonians, eager to denounce Jews,
pointed fingers at the three:  "Treason!"
Furious the king:  "Is it true?"
"It is," confessed the three.
"One chance more," the king replied,
or a blazing fiery furnace will be your fate."
One expects a pause, a waiting to weigh their choices.
But the three speak quickly–and bravely.
(Or is it foolishly?)
"We have no defense, O King."
It's true–no defense, no power.
"We speak only this:
'If we are cast into the blazing furnace,
the God we serve can deliver us,
and he will, O King.
But even if he does not, know this, O King–
we will not serve your gods;
we will not worship your image of gold.'"
The climax, we know.  Into the furnace the three are cast.
Enraged, Nebuchadnezzar peers to see his enemies burn.
Instead, he sees not three . . .
"But I see four, walking freely, unhurt in the fire,
and the fourth is like a son of the gods."
So we celebrate, and we debate who truly is the fourth.
But  it is the words of the three that capture me
(To a furious despot before a blazing furnace):
"Even if our God does not deliver us,
we will not worship the gold image you've made."
"Even if . . . "
No assurance of deliverance, no promise of rescue.
This belief sure:  our God can . . . "
This outcome in doubt:  he may not . .. "
This devotion firm:  "Even if he does not . . . "
This, then, is where we stand.
Not outside the fire, but in.
And we are not unhurt.
Shall we think our God absent?
Shall we say he cares not?
Shall we quake with fear and anger?
No!  We shall sing.
Stubbornly, defiantly, we shall lift our hands
and sing.
And if we cannot sing, we shall speak.
And if we cannot speak, we shall whisper.
And if we cannot whisper, we shall mouth:
"I know you're faithful and I know you can
save through the fire with your mighty hand;
but even if you don't my hope is you alone.
I will not bow down to the gods of unbelief."
And we will remember, even if we see him not,
Or feel him not:
We are not abandoned, not alone;
One walks with us in the flames.
*Special thank you to my daughter, Meridith, and niece, Michele, for sending me this song!