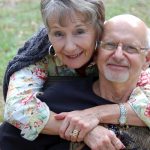 Felix and  Festus.  Sounds like two characters from Sheriff Andy in Mayberry.  But they were Roman governors of Judea.  The first from 52-58 A.D.  His successor from 59-62 A.D.  They're important to us, because Paul was tried by both.
"When two years had passed, Felix was succeeded by Porcius Festus, but because Felix wanted to grant a favor to the Jews, he left Paul in prison" (Acts 24:27).
No verdict from Felix after two years.  He was recalled to Rome and was succeeded by Festus.  Paul languished in prison.
 "Three days after arriving in the province, Festus went up from Caesarea to Jerusalem, where the chief priests and Jewish leaders appeared before him and presented the charges against Paul.  They urgently requested Festus, as a favor to them, to have Paul transferred to Jerusalem, for they were preparing an ambush to kill him along the way.  Festus answered, 'Paul is being held at Caesarea, and I myself am going there soon. Let some of your leaders come with me and press charges against the man there, if he has done anything wrong'" (Acts 25:1-5).
First on the agenda, Festus visits Jerusalem, calling the Sanhedrin and other leaders to present the charges against Paul.  They urgently ask the governor for a favor:  "Might you transfer Paul from Caesarea to Jerusalem?" A change-of-venue request was common.  But author Luke reveals the Jews' motive:  they want again to ambush Paul.
Festus is unmoved.  The prisoner is in Caesarea.  The governor/judge is going there.  Some of the Jewish leaders should come along to press charges, so a judgment might be made.  Another attempt fails.  Again Providence is protecting the apostle from death.  God wants Paul in Rome.
"After spending eight or ten days with them, he went down to Caesarea, and the next day he convened the court and ordered that Paul be brought before him.  When Paul appeared, the Jews who had come down from Jerusalem stood around him, bringing many serious charges against him, which they could not prove.  Then Paul made his defense: 'I have done nothing wrong against the law of the Jews or against the temple or against Caesar'" (Acts 25:6-8).
The next day after returning to Caesarea, Festus "convened the court" (literally, "sat on the judgment seat").  Paul is brought in and the Jerusalem Jews bring "many serious charges against him".  They prove unprovable.  According to Luke, Paul's defense is a simple denial.  He hasn't transgressed Jewish law or the temple or Caesar.
At this point, then, acquittal should follow.  But . . .
"Festus, wishing to do the Jews a favor, said to Paul, 'Are you willing to go up to Jerusalem and stand trial before me there on these charges?'  Paul answered: 'I am now standing before Caesar's court, where I ought to be tried. I have not done any wrong to the Jews, as you yourself know very well.  If, however, I am guilty of doing anything deserving death, I do not refuse to die. But if the charges brought against me by these Jews are not true, no one has the right to hand me over to them. I appeal to Caesar!'  After Festus had conferred with his council, he declared: 'You have appealed to Caesar. To Caesar you will go!'" (Acts 25:9-12).
Suddenly (to get on the good side of his unruly subjects?), Festus asks Paul.  "Will you stand trial in Jerusalem?" Justice is about to miscarry.  Paul stands firm.  He's now in Caesar's court, where his trial should be held.  He'll die if he deserves it.  But since theJewish charges are untrue, "no one has the right to hand me over to them."
Paul's next words are pivotal:  "I appeal to Caesar!"    He'd die in Jerusalem, so he exercised his Roman-citizen-right.  Paul will stand trial in Rome, possibly before Caesar himself.
* * *
I've argued that . . .
God providentially orchestrated Paul's rescue by the Romans from the Jews in the temple.
God providentially birthed Paul to a Roman citizen father making Paul a Roman citizen and so saving Paul from flogging.
God providentially uncovered the Jews' plot to kill Paul, so a huge contingent of soldiers safely delivered him to Caesarea.
God protected Paul from injustice before Governor Felix.
Now, God orchestrated events so Paul could appeal to Caesar.
Remember the Lord's night-appearance to Paul in Jerusalem?  "Take courage! As you have testified about me in Jerusalem, so you must also testify in Rome" (Acts 23:11).  Merely foreknowledge?  I say NO:  sovereign providence!  God was using men to his own ends.
But can I apply God's providence to myself?  Can I say with assurance God is providentially orchestrating events in my life?  Can I be confident he called me to a life of pastoring?  That he now has allowed two diseases to afflict me?  Can you say assuredly that God is providentially orchestrating events in your life?
Consider just these four texts . . .
"The lot is cast into the lap, but its every decision is from the LORD" (Pro. 16:33).
" . . .your eyes saw my unformed body. All the days ordained for me were written in your book before one of them came to be" (Psalm 139:16).
"No one from the east or the west or from the desert can exalt a man. But it is God who judges: He brings one down, he exalts another" (Psalm 75:6,7).
"In him we were also chosen, having been predestined according to the plan of him who works out everything in conformity with the purpose of his will" (Ephesians 1:11).
J.I. Packer (British theologian and Professor of Theology at Regent College) quotes the Westminister Short Catechism, then summarizes divine providence. . .
"God's works of providence are his most holy, wise, and powerful preserving and governing all his creatures, and all their actions" (Q.11).
"If Creation was a unique exercise of divine energy causing the world to be, providence is a continued exercise of that same energy whereby the Creator, according to his own will, (a) keeps all creatures in being, (b) involves himself in all events, and (c) directs all things to their appointed end. The model is of purposive personal management with total 'hands-on' control: God is completely in charge of his world. His hand may be hidden, but his rule is absolute."
Is that good for us?  Paul assures us  . . .
"And we know that in all things God works for the good of those who love him– with those who have been called according to his purpose.  For those God foreknew he also predestined to be conformed to the likeness of his Son, that he might be the firstborn among many brothers" (Romans 8:28,29).
Felix may leave us in prison.  Festus may capitulate to the Jews.  But only if God orchestrates it.  And only for our good and his glory.