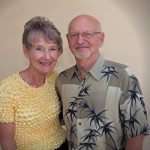 We've reached the last chapter of 17th century Puritan Jeremiah Burroughs' book, The Rare Jewel of Christian Contentment.  In it he gives "directions" for being content.  Here are five of his directions (in bold face) with my comments following.
Get grace in your heart.  How?  By turning and giving our lives by faith to Jesus Christ.  According to Paul in 2 Corinthians 12:9, grace is God's power displayed in our weakness. In Philippians 4:13 Paul writes, "I can do all things through him who strengthens me."  God's strength (that is, his grace) comes to us through the Lord Jesus Christ.   " . . . grace and truth came through Jesus Christ" (John 1:17).  Therefore, if we receive Christ, if we believe in his name, we have God's grace.  Further, he invites us to "drink" again and again of that grace.   "Let us then with confidence draw near to the throne of grace, that we may receive mercy and find grace to help in time of need" (Hebrews 4:16).  Getting contentment is primarily a relational, not academic, learning process.
Do not love the world.  In 1977 the Rolling Stones complained "I Can't Get No Satisfaction"— not from the car radio, not from TV commercials, not from girls they tried to "make".   (For fans, here's the song— https://www.youtube.com/watch?v=QpZ3dVpE_pY).  The Rolling Stones aren't exactly preeminent commentators on the culture.  But their song reminds us if we seek satisfaction from what this fallen world does, we can't get none! "The whole world lies in the power of the evil one" (1 John 5:19b).  Whatever pleasures sin may give are fleeting (Hebrews 11:25b).  "And the world is passing away along with its desires . . . " (1 John 2:17a).  Loving the world and all that's in it leads to discontent no matter what promises car makers and gold dealers and sex sellers and smooth politicians and pill pushers make.  If you look closely at all the things connected with this fallen world order, you'll see the sign:  NO CONTENTMENT FOUND HERE.
Don't focus on your affliction.  This is tough for me.  My chronic illness/disability is always with me.  How not to focus on it?  Sleep—usually welcome, but not very productive!  The other is to focus completely on something else.  Frustratingly, I've found that prayer isn't a "something else."  That's because, though I reluctantly visit doctors, I believe if healing is to come it will come through our Father in heaven.  So when I talk to him "my illness" is my mind's default setting.  I have to get off that topic quickly and get into a serious reading of his Word.  Presently Lois and I are "doing our devotions" in bed at night.  Praying with her—even when some of it is about me—helps turn me from my pain to the Lord's glory and goodness.
Labor to be spiritually-minded.  "Labor" implies hard, sweaty work.  Not little, occasional  effort but big, disciplined effort.  Think:   a burly man digging a trench with pick and shovel, not a polished CEO behind his mahogany desk.  So Paul writes with strong language to the church . . .
If then you have been raised with Christ, seek the things that are above,
where Christ is, seated at the right hand of God.
Set your minds on things that are above, not on things that are on earth . . .
Put to death therefore what is earthly in you:
sexual immorality, impurity, passion, evil desire, and covetousness, which is idolatry . . .
Put on then, as God's chosen ones, holy and beloved,
compassionate hearts, kindness, humility, meekness and patience,
bearing with one another and . . . forgiving each other (Colossians 3:1,2,5,12,13).
Being "spiritually-minded" to Paul meant more than envisioning gold streets and personal mansions.  It meant thinking about virtues like compassion and humility, but it also meant living out those virtues—being compassionate, kind, humble, meek, patient, forbearing and forgiving.  In a dissatisfying, potentially painful life, this gives us purpose.  For example, by forgiving each other, instead of holding grudges, we show that we belong to a heavenly kingdom and the heavenly King.  Our aim is to make much of him.  We find contentment in progressively living out the new person we are in Christ.
Live by faith.  We live in a visually-oriented world that subconsciously teaches us to "walk by sight."  Over against that the apostle Paul wrote that we followers of the Lord Jesus Christ are to "walk by faith" (2 Corinthians 5:7).  He wrote those words in the context of the end of life (2 Corinthians 5:1-10).  So this faith believes that now "we are at home in the body [and] away from the Lord" (5:6).  It believes that "we must all appear before the judgment seat of Christ" (5:10).  Therefore, this faith believes that our aim should be "to please [Christ]" (5:9a).  In my affliction that's what my aim should be—because I will receive from him at judgment what I've done in this body, whether good or evil (5:10).  I'm to live, not just  to endure my affliction, but to please Christ in it.  Contentment, then, comes to me as I live with eternal judgment in view—which is to say, as I live by faith in a reward and a Lord I haven't yet seen.
* * *
Burroughs' directions aren't steps leading to contentment at the top.  Contentment is part of the Spirit's ongoing sanctifying process in us.  And that process is more roller coast than level highway.   For example, Paul himself was not always content.  Writing to the Corinthians in the mid-50's A.D., he told of the "affliction we experienced in Asia" and admitted, " . . . we were so utterly burdened beyond our strength that we despaired of life itself" (2 Corinthians 1:8).  Doesn't sound like contentment, does it!  But seven years later imprisoned in Rome he was able to write, " . . . I have learned in whatever state I am to be content" (Philippians 4:11b).  Up and down.  On and on.  Moving ahead slowly.
So, we are learning.  I pray that the Lord will  use this series to advance that learning process, so increasingly we might say with Paul, "I have learned in whatever state I am to be content"—satisfied, fulfilled through Christ to his glory and our joy.