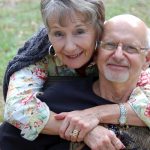 I've always seen Matthew 9:9 as a simple, yet profound picture of Jesus' call and our response . . .
"As Jesus was walking along, he saw a man called Matthew sitting at the tax booth; and he said to him, 'Follow me.' And he got up and followed him."
Matthew must have understood Jesus' call as the summons of a rabbi to a student.  He was to learn all the rabbi would teach him.  And the final result would be, not a head full of theology, but a life like the rabbi.
"A student is not above his teacher, but everyone who is fully trained will be like his teacher" (Luke 6:40).
Matthew couldn't have known what we know:  that to be "fully trained" would entail inner transformation by the Holy Spirit.  Jesus, however, knew it was enough at that point for Matthew to understand "fully trained" to be ultimately "like his teacher."
Matthew 9:9 first impressed me when I was a young pastor.  Life was simpler then.  I had a loving wife (as I do now) and one child (a son).  I was pastoring a small church in southern New Jersey.  I wanted to see that church revived and reformed as Jesus would have it.  I expected the Holy Spirit to work in us and among us.  The future was bright.  I was full of faith and hope.
"Follow me" meant "keep learning from me and do what I would do in your place."  Simple.  Well, not always.  There were problems, to be sure.  But I was doing the Lord's work.  It was a high and holy calling.  I plunged ahead, practicing what I'd been taught in Bible college and trusting the Lord to guide me where no classes did.  I was following him in my family, in my ministry, in my personal life.
Today I've thought of Matthew 9:9 again.  Was it the Holy Spirit?  Probably, because this is a down day.  My list of limitations due to illness is long.  I'm depressed about what I can no longer do.  And then here comes Jesus walking up to me at my pity booth.  He says to me, "Follow me."
Simple, huh?  Well, not quite.  Unlike Matthew, I can't get up and follow Jesus.  My legs don't work anymore; I'm wheelchair-bound.
So what does, "Follow me", mean now?  It still means, "Learn from me.  Give heed to my training, so you can become like me."  It even means, "When you struggle with your immobile body to crawl out of bed in the morning and shakily slide into your wheelchair, do it as I would do it." 
Wait.  Jesus in a wheelchair?  Wouldn't he just speak the authoritative word and walk?  Maybe not.  When they nailed him to a cross, he didn't call ten thousand angels to set him free.
But his death was redemptive.  There's nothing redemptive about primary lateral sclerosis.  Or, is there?  Is Jesus working some good in me I can't see?
If I can't see (and I can't), that's up to him.
My part, all these years later in a body that's falling apart, is still to hear him say, "Follow me"—and to get up into my wheelchair and follow him.