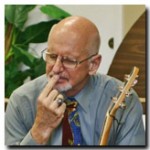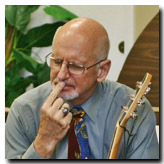 "God Wrote a Book" is the title of a short, dynamic video by John Piper and Desiring God.   It is probably the most heart-stirring , motivation-empowering video on reading God's Word I've seen or heard.
I know Pastor Adam Powers (SonRise Community Church) has already posted this on his blog, so some of you may have already seen it.  But in case you didn't, here it is. Along with the video, Piper provides helpful information for Bible reading.  Please take a look.  Access by right-clicking on the link—http://www.desiringgod.org/run.
I can't let this post go by without making three comments, starting with . . .
A Problem.  When it comes to regular personal Bible reading we've got plenty of problems.  Time, for instance.  For most of us, there is none.  So it's get up a half-hour early.  Or go to bed a half-hour later.  Or give up a TV show.  Or shower only on Saturday night.  Or skip a meal a day.  We gotta face it:  something will have to be sacrificed.  Is God's Word worth it?  That's what we have to decide.
Another problem:  regularity.  Typically in January I'm determined to read the Bible through for the year.  Long about Leviticus I'm bogged down in sacrifices and required priests' clothing and holy days.  The only cure for inconsistent reading, though,  is discipline—which gives us something specific to pray for.
A final problem I'll mention:  Leviticus (again).  Let's be candid:  even though Leviticus is part of God's Word to us it usually doesn't get the juices flowing and often we (maybe I should just say I) have to slog through it. Piper doesn't mention the "slog factor" in his video.  In fact, you could come away presuming that every verse you read will seem as if God himself is speaking directly to you from his heavenly throne.  And Leviticus isn't the only "hard" book.  Exodus' laws about slaves and social justice don't make me misty-eyed.  Isaiah's chapter-long judgments on Egypt and Tyre and Sidon and Babylon bore me with ancient history.  And some of Ezekiel's visions just seem plain, well, "weird". (I put that in quotes because I don't consider them actually weird; they just seem that way.  After all, this is God's Word and I don't want a fiery prophet breathing down my neck!)
Anyway, all this talk about "hard" Bible books brings me next to . . .
A Commercial.  For only $22 from Amazon you can buy the ESV Study Bible in paperback.  There are other study Bibles; I mention this because it's my favorite.  It contains important information like an introduction to each book, date of writing, historical context (extremely important), purpose and occasion and background (also extremely important) and a running commentary throughout.  But wait!  If you call today you can get a second . . . Sorry.  To be a serious reader of God's Word you need a study Bible like this.  (I get no commission, bear no responsibility for Amazon's service, and mentioning my name will get you an ESV Study Bible for $22.)  At least check it out at http://www.amazon.com/s/ref=nb_sb_ss_c_0_9?url=search-alias%3Dstripbooks&field-keywhttp://www.amazon.com/s/ref=nb_sb_ss_c_0_9?url=search-alias%3Dstripbooks&field-keywords=esv+study+bible&sprefix=ESV+study%2Caps%2C190ords=esv+study+bible&sprefix=ESV+study%2Caps%2C190
Finally . . .
A Prayer.  "Father in heaven, it was your Word that taught me the gospel of your salvation.  It's been your Word, coupled with the Holy Spirit, that's been sanctifying me.  It's your Word that builds my faith in a world of unbelief.  It's your Word that gives me hope in the darkness of my hopelessness.  It's your Word that makes sense of my life and tells me where we came from, who we are, and where we're going.  I praise you for writing this book that lies open before me on my desk.  I pray you will use this video—and maybe even my comments—to move everyone who sees this to daily enter your presence and feed on your Word.  Give those who started, but quit, the motivation and courage to begin again.  Move the hearts of those who've never started to take the first step.  Grant that we all might be able to say with the psalmist . . .
"How sweet are your words to my taste,
sweeter than honey to my mouth!" (Psalm 119:103)
And may this prayer be ours as we read . . .
"Open my eyes, that I may behold wondrous things out of your law!" (Psalm 119:18).
In the name of the Living Word.  Amen."