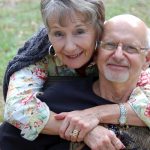 Hello . . . good morning . . . hi . . . what's happenin', dude? . . . wazz-up, brotha? . . . grace and peace to you.  Common greetings.  Even that last one that makes this look like one of those what-term-doesn't-belong-in-this-group test.  But the one we'd chuck out is the one Paul began all of his 13 New Testament letters with (in some form).  Here it is in his second letter to the Thessalonians . . .
Paul, Silas and Timothy, To the church of the Thessalonians in God our Father and the Lord Jesus Christ:  Grace and peace to you from God the Father and the Lord Jesus Christ (2 Thessalonians 1:1,2).
Silas and Timothy have returned to Paul at Corinth after delivering his first letter to the Thessalonians.  In response to their report, Paul pens 2 Thessalonians.  He begins with his typical greeting, the second part of which we'll look closely at.
First, an important question:  Is "Grace and peace to you" similar to our "Good Morning", just a common greeting?  Or does it carry weighty theological content?  From a practical standpoint, if  "Grace and peace to
you" is similar to our "Good Morning", we can continue to gloss over it as we normally do.  But if these are weighty words, we should pause and ponder them.  I think they're weighty.  I think Paul used them to speak a "greeting/blessing" over the church because the Holy Spirit inspired Paul, and he doesn't mumble to a passer-by "Grace and peace" out of compelled politeness.   So let's look more closely at those weighty words . . .
What is "grace"?
The Greek charis can be translated "grace, kindness, goodwill, mercy, favor, gift."  Luke uses it of the Jerusalem population's attitude toward the new believers—"[the church was] praising God and having favor (charis) with all the people" (Acts 2:47). The citizens were treating the church with kindness and good will.
Paul uses it in the familiar text of Ephesians 2:8,9—"For by grace (charis) you have been saved through faith.  And this is not your own doing; it is the gift of God, not a result of works, so that no one may boast."  Here grace is God's "gift"—God showing mercy to sinners in the sacrificial death of Christ.
Paul also uses charis in 2 Corinthians 12:9 when he records the Lord's answer to his prayer to be rid of his "thorn in the flesh":  "My grace is sufficient for you, for my power is made perfect in weakness.  Here's a dimension to grace we easily miss.  When God is grace-giver, grace is more than an undeserved gift; grace is power that gives strength in human weakness.
What is "peace"?
The Greek eiraynay is translated "peace, harmony, order."  Corresponding to the Hebrew shalom it means "health, welfare."  (Eiraynay is so used especially in greetings.)  In Romans 15:13 Paul uses it of a state of inner rest and harmony with God—"May the God of hope fill you with all joy and peace . . . "
Luke records the angel and a multitude of the heavenly host saying in announcement of Jesus' birth, "Glory to God in the highest, and on earth peace among those with whom he is pleased" (Luke 2:14).  Here eiraynay is used of the last days' salvation in which sinners are reconciled to God.
Who is the source ?
God, of course.   "Grace and peace to you from God the Father and the Lord Jesus Christ."  That is, God the Father is the ultimate source with grace and peace being mediated through him to those who believe.  Paul's not writing of the church being gracious to one another so they can enjoy peaceful relationships.  He's writing about supernatural grace and peace coming from God the Father through the Lord Jesus Christ.
He makes it more personal by writing, "To the church of the Thessalonians in God our Father and the Lord Jesus Christ."  The church is in God, meaning at least in union with God.  And the God grace and peace are received from is not just the Father, but "our" Father.
Knowing this of Paul's blessing/prayer would likely have greatly encouraged the Thessalonians.  They first had "received the word in much affliction" (1 Thessalonians 1:6).  Since then, persecution has grown.  Paul refers to
" , , , the kingdom of God, for which you are suffering" (2 Thessalonians 1:5) and "God considers it just to repay with affliction those who afflict you" (1:6).
Did Paul expect the Thessalonians to actually receive "grace and peace"?
Yes.  Paul expected, through both the proceeding words of his letter and the working of the Holy Spirit, God would give a measure of grace and peace to the Thessalonians.  If not, his blessing/prayer was nothing more than "May all your dreams come true".
How can we use this blessing/prayer in our lives?
As a benediction.  The pastor can use it in a worship service.  A father could recite it over his family at the dinner table.  (It'd take courage.  Teenagers would moan something about sounding like Puritans!)  But worth it, right, if we enjoyed more "grace and peace from God"?
As a prayer.  "God our Father, please give us your grace for these difficult days.  And may we then be able to rest in the peace that the world cannot give.  In the name of our Lord Jesus Christ.  Amen."  Reflect on this Scripture while listening to the Youtube video in this post.
As a greeting.  Not as an empty mantra.  But as a sincere greeting to everyone on Sunday morning.  A hug or handshake and, "Grace and peace to you, my friend."  Certainly more meaningful than "wazz-up, brotha?"