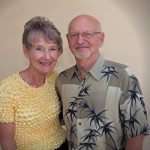 Having clearly road-mapped my future blogging  (http://theoldpreacher.com/explain-james/) , I'm abruptly turning down an unexpected side road . . .
Christian Titles.
I've never paid much mind to Christian titles, whether denominational (Baptist, Presbyterian, Assemblies of God, etc.) or theological (Arminian, Reformed, amillennial, etc.)  They sometimes categorize unfairly.  Like: every Baptist is like every other Baptist and so on.)  As far as the theological groupings, (as I've said before), I think they all have to twist certain texts to fit their systems.  I suspect when we see Jesus we'll all realize we were a little wrong.
For that reason, I've never been big on systematic theology.  In 44 years of preaching and teaching, I've primarily focused on the text at hand, trying to read it as much as possible as the original readers would have, and hopefully close to what the author intended.
My Story.
I was raised, and originally ordained, in an Assemblies of God church.  I have a Pentecostal heritage. (Note: I don't hold to all the A/G tenets of faith.)   Neither time nor space allows me to fully define Pentecostalism nor relate its history.  (Google "Pentecostalism" and find plenty.)  To some, Pentecostal conjures up images of people falling on the floor or barking like dogs or prophesying the future.  While sadly those images are based on fact, that's not the Pentecostalism I grew up in.  Yes, being baptized in the Spirit with "the initial physical evidence of speaking in other tongues" was emphasized, occasionally overly.  But, by and large, the manifestations of the Spirit's gifts were kept within biblical bounds.  More than gifts, Pentecostalism meant, at least for me,  a rich presence of God the Holy Spirit, a personal experience with him that reached deeper inward than the mind alone.
In later years of pastoring, I was progressively drawn to Reformed theology (Calvinism).  It answered many questions, but gave rise to others.  Again, I won't give details, except to say it remains a vital part of the theological foundation of my faith.  Now I find Charismatic (a so-called "second wave" Pentecostalism) Reformed folks, Sam Storms, for one  (http://www.samstorms.com/enjoying-god-blog).  I'm not sure I fit comfortably in that camp either.  But I do know in my limited experience I have missed the sense of God's empowering presence (to use Gordon Fee's term) among the Reformed.  (As I've said, none of us has it all right!)
So now in my "retired" years, without letting go of the good Reformed theology provides, I find part of my heart returning to some of my Pentecostal heritage.   I have recently quoted Dr. Gordon Fee, an American-Canadian Christian theologian and an ordained minister of the Assemblies of God (USA). He currently serves as Professor Emeritus of New Testament Studies at Regent College, Vancouver, British Columbia.
God's Empowering Presence.
I recently came across the following from Dr. Fee in his book, Listening to the Spirit in the Text ( https://www.amazon.com/Listening-Spirit-Text-Gordon-Fee-ebook/dp/B003U6Z63M?ie=UTF8&keywords=listening%20to%20the%20spirit%20in%20the%20text&qid=1465236726&ref_=sr_1_1&s=bookssr=1-1)  I include it here because I've written recently about God the Holy Spirit in Galatians.  Fee's  words profoundly spoke to me.  To them, my heart said, "Amen!"
" . . . I began to think of my own Pentecostal heritage (that is, Fee's), and how we have depersonalized the Spirit–not in our theology itself, mind you, but in our ways of thinking and talking about the Spirit.  Our speech is what betrays us.  With us the Spirit is depersonalized into an empowering experience.  We are empowered by the experience, but not by the empowering presence of God himself.  And then I thought of my lifelong existence in evangelical circles–where the Spirit is kept safely in the creed and the liturgy.  He is personal, well enough.  We would be unorthodox to think otherwise.  But for many, he is anything but God's empowering presence.  Our images are biblical, but they are also impersonal.  He is wind, fire, water–comes to us as an influence, or whatever.  But he is not the one in whom and by whom we are sharing in the very love and grace and life of God himself.  And I do not mean in some mystical way.  Our problem is that the language of Father and Son evokes personal images; but the Spirit evokes that which is intangible, not quite real, because incorporeal (immaterial, ethereal). Paul's prayer on the other hand ("The grace of the Lord Jesus Christ and the love of God and the fellowship of the Holy Spirit be with you all"–2 Corinthians 13,14), is that they might know the grace of Christ, the visible historical expression of the love of God, because as people of the Spirit they live in constant, empowering fellowship with God himself.  This is how the loving God and gracious Lord Jesus Christ are now present with us" (p. 29).
This, whatever our theological stripe, I pray for us all.