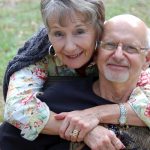 Last week, I found this article on John Piper's web site:  http://www.desiringgod.org/articles/god-has-a-purpose-for-my-lyme-disease.
Sarah Walton writes of how she unknowingly passed her lyme disease onto her newborn. One paragraph she wrote shouted to me . . .
"If we get stuck in the cycle of asking 'why' and refuse to surrender and humble ourselves under a God who we won't always understand, then we will find ourselves trapped in the miserable pit of despair. But if we ask Christ to help us bring our grief to the cross we will be able to rest in faith that God is who he says he is and that he will be faithful to his promises."
Refuse to surrender?  Is that what I'm doing by hating this illness?
Sarah went on to remind her daughter (and herself) "that because he is a loving and good God, the only reason he would prevent me from knowing that I would pass down this awful illness to my children is if he had a good and loving purpose for it. We may not understand it now, but one day, if we place our trust in him, we will no longer battle this disease. One day, we will be with Jesus."
Is my love for Jesus too little that I want to be healed more than I want to be with him?  Am I making an idol of good health?
I've considered many of Scriptures' answers to my "why" question–Romans 5:2-5; 8:28-30; 2 Corinthians 1:9,10; 4:16-18).  Walton's article drove me to a command I hadn't considered . . .
"Humble yourselves therefore under the mighty hand of God, so that he may exalt you in due time" (1 Peter 4:5,6).
I recalled the occasion of Peter's letter.  His readers were the "the exiles of the Dispersion" (1:1) in northern Asia Minor provinces, likening them to the old Jews "dispersed" from Palestine. As the Jews had been, so these Christians were dispersed "under the mighty hand of God" and were now verbally maligned for their faith (2:12).  Peter calls them to voluntarily submit to whatever comes as being God-controlled.
And to do it with a purpose in view: "so that he may exalt you in due time."  The mighty God will exalt them to a place of honor "in due time".  The  Greek kairos refers to a "fixed, suitable period of time." Thus, it is often translated "proper time."  The NLT translates, "in his good time he will honor you."
When? A quick read of the letter suggests "his good time" is the day of Christ's return.
"Blessed be the God and Father of our Lord Jesus Christ! By his great mercy he has given us a new birth into a living hope through the resurrection of Jesus Christ from the dead, and into an inheritance that is imperishable, undefiled, and unfading, kept in heaven for you, who are being protected by the power of God through faith for a salvation ready to be revealed in the last time" (1:3-5).
" . . .so that the genuineness of your faith — being more precious than gold that, though perishable, is tested by fire — may be found to result in praise and glory and honor when Jesus Christ is revealed" (1:7).
"Therefore prepare your minds for action; discipline yourselves; set all your hope on the grace that Jesus Christ will bring you when he is revealed" (1:13).
"The end of all things is near . . . " (4:7).
"But rejoice insofar as you are sharing Christ's sufferings, so that you may also be glad and shout for joy when his glory is revealed" (4:13).
"And when the chief shepherd appears, you will win the crown of glory that never fades away" (5:4).
So, Peter's counsel:  Your suffering is God-controlled.  Humble yourselves under God's mighty hand, so that in his time—when Christ comes in glory–he may lift you up.
Questions. Is it pride that says I hate wheelchair-confinement?  Am I exalting myself to want my lower body parts to work right?  Is it arrogance to want my eyes unclouded?  Does "humble yourself" mean "accept this condition"?
I'm surprised that Peter doesn't say, "Pray for deliverance from your persecutors." Certainly psalmists did. But Peter just seems to accept suffering as God-ordained in these last days.
Yet healing's different.  Jesus had compassion on the sick and healed them.  Paul prayed for healing though the Lord didn't give it (2 Corinthians 12:9,10).  James urged Christians to call for church elders to pray for the sick and promised the Lord would raise them up (James 5:14,15).  Paul told the church the Spirit gives gifts of healing (1 Corinthians 12:9).  On occasion, the Lord heals. Healing is at least possible.
What, then, am I to do?  The answer's obvious (at least to me):  pray for healing and, until it comes, humble myself under God's mighty hand.
I'm a poor humbler.  Pride kicks in every time Lois lovingly does something for me I can't do for myself.  When I feel like a shell of who I once was.  When I have to be driven after humiliating help to get into the truck.
In one sense, to believe this is God's mighty hand and not just "what's happened" is a good thing.  It tells me it has purpose.  God is using it for some good (that for the life of me I can't see).  And it reminds me that, in his time, he'll lift me up (either at Jesus' coming or—please, Lord—even before).
In another sense, though, believing this is God's mighty hand frustrates me with him.  Everything in me (pride?) rebels.  I detest this.  Don't want it.  See no possible good in it.  Think of all I could be doing if I could just walk.  It's the "elephant in the room" whenever I pray.  God's hand may be mighty; but it doesn't feel so loving.
So I have to live by faith.  Trust what the Bible says is true (even when I don't understand).
And  keep begging Jesus to heal me.  I'll go on seeing myself as one of the sick in the crowd, lying there on the ground, desperate.  Jesus had crossed the lake when he came upon a mass of hopeless, helpless humanity.  They'd heard the rumors.  Friends had dragged them.  They were interrupting Jesus' plans.  But, when he saw them "he had compassion on them and healed them" (Matthew 14:14).  I'm asking Jesus to look with compassion on me and heal me.
Until he does, Peter's words are my command: "Humble yourselves therefore under the mighty hand of God . . ." (1 Peter 4:5).  This illness is God-allowed.  It's under his control.  He means it for good.  I have to accept that.  And be content with him in it.  But, I can't, not without his grace.
I'm a poor humbler.
 "God, you rule heaven and earth.  In your sovereignty you've allowed this disease, though I don't understand why.  I've tried to figure it out, and I get nowhere.  I try to reason with you, and I still get nowhere. I can't fight your hand—it's too strong.  So, please give me  grace to humble myself under it (even while I pray to be freed from what it's brought).  Then I may be at peace with my limitations.  Then I may be able to accept my disease as your hand at work.  And then you may be glorified in my weakness.  (And, please, let "due time" be soon.  I'm ready for a little exaltation.)