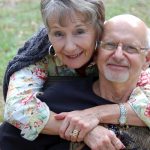 You didn't close your bait box.  Dozens of worms are escaping (except for the hook-impaled one).  Now you have to waste time rounding up those slimy, scattering critters.  Hence, metaphorically "to open a can of worms" has come to mean "to deal with a simple matter only to complicate it or create unexpected trouble" (http://mentalfloss.com).
Like examining a 3-word phrase Paul uses in today's text . . .
After this, Paul stayed many days longer (in Corinth) and then took leave of the brothers and set sail for Syria, and with him Priscilla and Aquila. At Cenchreae he had cut his hair, for he was under a vow.  And they came to Ephesus, and he left them there, but he himself went into the synagogue and reasoned with the Jews.
When they asked him to stay for a longer period, he declined.  But on taking leave of them he said, "I will return to you if God wills," and he set sail from Ephesus.  When he had landed at Caesarea, he went up and greeted the church, and then went down to Antioch.  After spending some time there, he departed and went from one place to the next through the region of Galatia and Phrygia, strengthening all the disciples (Acts 18:18-23, ESV).
Paul tells the Ephesians, "I will return to you if God wills."  What God wanted would determine if Paul came back to Ephesus or not.
That might sound as loony as the old Blues Brothers line, "We're on a mission from God."
But author Luke implies such God-directing moments were typical . . .
"They went through the region of Phrygia and Galatia, having been forbidden by the Holy Spirit to speak the word in Asia. When they had come opposite Mysia, they attempted to go into Bithynia, but the Spirit of Jesus did not allow them . . . " (Acts 16:6,7, NRS).
However, " . . . if God wills" opens a can of worms:  the magnitude of the topic, tough questions, "rabbit trails" of complex subjects.  We'll try to limit the can of worms to only questions that will help us understand the significance of Paul's words.
How inclusive is God's will?
If it only applies to Paul and maybe other Christian preachers spreading the gospel, then it doesn't mean much to us.  But one  of Paul's profound statements shows how inclusive God's will is . . .
"In [Christ] we have obtained an inheritance, having been predestined according to the purpose of him who works all things according to the counsel of his will . . . " (Ephesians 1:11, ESV). 
Identifying our inheritance as one of the spiritual blessings we have in Christ, Paul refers to God "who works all things according to the counsel of his will."  "Counsel" translates the Greek boulayn—"resolve, purpose, plan, decision".  And "will" translates the Greek thelaymatos—"design, purpose, will" (as the result of what one has decided or purposed).  "Works" translates the Greek energountos, a present active participle implying continual, ongoing activity.  It might be accurately translated "who continually brings about all things according to the purpose of his will." 
How inclusive is God's will?  Not just an apostle's destination, but all things.  Including the riches of our inheritance in Christ and the flight plan of a butterfly and the crazed scattering of our escaping bait.  And everything in our lives.  Continually.
Doesn't God's will limit us?
Yes.  It limited Paul.  The Holy Spirit barred him from Bithynia.  So God's will  limits us regarding what we worship and how, how we use God's name, what we do on the Sabbath, and how we treat our parents.  God's will also limits us regarding violence and sex and other people's property and accusations we might make against someone, even our desires (Exodus 20:1-17).
This aspect of God's will we might call directive.  God directs us to live our lives within the limited moral parameters of his will.  ("Be sure to close your bait box securely!")  A second aspect of God's will we might call decreed.  This refers to God's sovereign will.  He will do what he wants independent of what we want.  God wanted his Son to be crucified.  Though he used men's evil choices, Jesus' death didn't depend on them.  No matter what Jews and Romans and disciples willed, Jesus was going to die.  If God wants our earthworms to escape and scatter, they will even if we sit on the bait box!  If God wants Paul back in Ephesus, the entire Roman army can't block his way.
Doesn't the limiting nature of God's will humble us?
It should.  It reminds us—uncomfortably—(despite Winston Churchill's famous speech to the contrary) we are not masters of our fate and captains of our soul.
We don't like that.  We dig in our heels against a will that rules ours.  Instead, we should bow.  Essentially this is what James admonished the proud . . .
Now listen to me, you that say, 'Today or tomorrow we will travel to a certain city, where we will stay a year and go into business and make a lot of money.'  You don't even know what your life tomorrow will be! You are like a puff of smoke, which appears for a moment and then disappears.  What you should say is this: 'If the Lord is willing, we will live and do this or that'" (James 4:13-15, GNT).
Wouldn't that make us slaves to God's whims?
It would if God were capricious, worse if what he wanted was evil.  But Paul, after writing eleven chapters about God's mercies, appeals to the church to respond to this merciful God by learning to do the will of God.  Then he pointedly explains that God's will isn't whimsical, capricious or evil, but "good, pleasing and perfect" . . .
"Therefore, I urge you, brothers and sisters, in view of God's mercy, to offer your bodies as a living sacrifice, holy and pleasing to God—this is your true and proper worship. Do not conform to the pattern of this world, but be transformed by the renewing of your mind. Then you will be able to test and approve what God's will is—his good, pleasing and perfect will" (Romans 12:1,2, NIV).
God's will is good.  Greek agathos—"morally good, upright, worthy, beneficial".  God's will is pleasing.  Greek euarpestos—"well-pleasing, acceptable, satisfying" (in God's sight).  God's will is perfect.  Greek telios—"complete (as opposed to partial with important missing parts), undivided, entire".
Let's admit God's will is "good, pleasing and perfect" to God.  Learning to do God's will in the doing ("test and approve") is spiritual worship to him.  However, it's in such worship to God—humbly learning to do what he wants—that we find a way of life that is "good, pleasing and perfect."
But doesn't God's will lead us sometimes to suffer? 
No getting around it.  Experience teaches it.  So does the apostle Peter . . .
"For it is better to suffer for doing good, if that should be God's will, than for doing evil" (1 Peter 3:17, ESV).
But God promises to use that suffering for ultimate good . . .
" . . . we rejoice in our sufferings, knowing that suffering produces endurance, and endurance produces character, and character produces hope, and hope does not put us to shame, because God's love has been poured into our hearts through the Holy Spirit who has been given to us" (Romans 5:3-5, ESV).
It's not as if we can escape suffering if we resist God's will.  Everybody suffers.  But it's God's will to "redeem" our suffering for ultimate and eternal good.  With all the foregoing in mind, then, Jesus teaches us to . . .
Pray for God's will.
Not only are we to humbly submit to what God wants, not only are we to say, "I'll go to Toledo tomorrow if God wills," but we are to pray that God's will might be done.  Listen to Jesus' famous prayer-lesson . . .
"Pray then like this:  'Our Father in heaven, hallowed be your name.  Your kingdom come, your will be done, on earth as it is in heaven . . . " (Matthew 6:9,10, ESV).
This prayer is HUGE.  I'm not only to request our Father to cause me to do his will today at work and at home and in my finances and sex life.  I'm to ask that our Father's will be ultimately and eternally done in the coming of his consummated kingdom to earth.
True, God reigns now.  "The LORD has established his throne in the heavens, and his kingdom rules over all" (Psalm 103:19, ESV).  But not without opposition from the world, the flesh, and the devil.  One day, though, Jesus will come with the clouds.  On his thigh these words will be written:  "King of kings and Lord of lords" (Revelation 19:16).  And what he wants will be fully, wholly done.  Then we shall know the full goodness, delight and perfection of his will—not just to him, but for us.
As I reread this blog, I realize (despite my best intentions) that I did indeed open up a can of worms.  Hopefully, though, I didn't lead you to concentrate on chasing worms, but on fishing.  Maybe I can nail it with this final thought:  Until the day God's will is fully, wholly done, may "If God wills" be found, not only on the apostle's lips, but on ours.