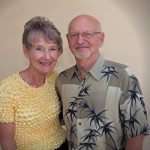 I'm offering Jonathan Edwards' "signs" to evaluate revivals like the West Coast Rumble—an evaluation, I believe, it's incumbent on us to make.  "Dear friends, do not believe every spirit, but test the spirits to see whether they are from God, because many false prophets have gone out into the world" (1 John 4:1).
By the way, if you haven't, you should read my last two posts before reading this one http://theoldpreacher.com/the-west-coast-rumble/ and http://theoldpreacher.com/?p=4913&preview=true.
Eighteenth century revivals raised questions and moved Edwards to write "The Distinguishing Marks of a Work of the Spirit of God".  In it he identified nine "negative signs" (last post) and five "positive" signs (below).  Again, my goal:  to help us (in John's words) to "test the spirit to see whether they are from God".
Positive Signs
Edwards introduces this section:  "I now proceed in the second place, as was proposed, to show positively what are the sure, distinguishing Scripture evidences and marks of a work of the Spirit of God, by which we may proceed in judging of any operation we find in ourselves, or see among a people, without danger of being misled."
I.  The work exalts Jesus and establishes in people's minds the truth of the gospel of the Son of God and our Savior. "This is how you can recognize the Spirit of God: Every spirit that acknowledges that Jesus Christ has come in the flesh is from God,  but every spirit that does not acknowledge Jesus is not from God. This is the spirit of the antichrist, which you have heard is coming and even now is already in the world . . .Whoever confesses that Jesus is the Son of God, God abides in him, and he in God" (1 John 4:2,3).  Edwards explains:  "And it is to be observed that the word 'confess', as it is often used in the New Testament, signifies . . . an establishing and confirming of a thing by testimony, and declaring it with manifestation of esteem and affection."  In other words, to confess is more than mimicking a doctrine; it is an admission that the confessor stands in worshipful awe of Jesus and his saving sacrifice.  Any spirit that fails to exalt Jesus is of the devil, who abhors Jesus and hates his redemptive work.
To put this sign in question form:   "Does this work exalt Jesus and establish in people's minds, not only that Jesus powerfully heals and delivers,  but that Jesus is the Son of God and the sinner's Savior?"
II. The work operates against Satan's interests. Satan entices us with "the lust of the flesh, and the lust of the eyes, and the pride of life."  Such seduction "is not of the Father, but is of the world" (1 John 2:16).   Therefore, the Spirit that lessens our value of the world's pleasures, profits and honor and pulls our hearts away from pursuing these things and compels our hearts toward the eternal kingdom of God and convinces us of the sinfulness of sin has to be the Spirit of God.
To put this sign in question form:  "Does this work make people easier prey for Satan or stronger opponents of him?"
III.  The work causes people to have a greater regard for God's written word. "We are from God.  Whoever knows God listens to us; whoever is not from God does not listen to us.  By this we know the Spirit of truth and the spirit of error" (1 John 4:6).  Remembering that the only other spirit is of the devil, Edwards comments:   "The devil never would attempt to beget in persons a regard to that divine word which God has given to be the great and standing rule for the direction of his church . . .The devil has ever shown a mortal spite and hatred towards that holy book the Bible: he has done all in his power to extinguish that light; and to draw men off from it: he knows it to be that light by which his kingdom of darkness is to be overthrown.  He has had for many ages experience of its power to defeat his purposes, and baffle his designs: it is his constant plague . . .  It is the sword of the Spirit, that pierces him and conquers him."
To put this sign in question form:  "Does this work create in people a hunger for God's written word or distract them from it?"
IV. The spirit at work "operates as a spirit of truth, [leads] persons to truth, [and convinces] them of those things that are true." Edwards takes this from the end of 1 John 4:6, "the spirit of truth and the spirit of error".    He writes, "For instance, if we observe that the spirit at work makes men more sensible than they used to be, [that is] that there is a God, and that he is a great and sin-hating God; that life is short, and very uncertain; and that there is another world; that they have immortal souls, and must give account of themselves to God, that they are exceeding sinful by nature and practice; that they are helpless in themselves; and confirms them in other things that are agreeable to some sound doctrine; the spirit that works thus operates as a spirit of truth; he represents things as they truly are." 

To put this sign in question form:  "Does the spirit of this work make people love the truth and want to seek it or fascinate them merely with a power that 'works'?"
V.  The work produces love to God and love to others.  "Beloved, if God so loved us, we also ought to love one another . . . No one has ever seen God; if we love one another, God abides in us and his love is perfected in us . . .  If anyone says, 'I love God,' and hates his brother, he is a liar; for he who does not love his brother whom he has seen cannot love God whom he has not seen" (1 John 4:11.12,20).  Love is a distinctive mark by which we know who has the Spirit of God.  "By this we know that we abide in him and he in us, because he has given us of his Spirit" (1 John 4:13).   Love is the first and primary fruit of the Spirit (Galatians 5:22).  "Jesus replied: 'Love the Lord your God with all your heart and with all your soul and with all your mind.  This is the first and greatest commandment.  And the second is like it: Love your neighbor as yourself.  All the Law and the Prophets hang on these two commandments'" (Matthew 22:37-40).
Edwards writes:  "Therefore, when the spirit that is at work amongst the people . . . brings many of them to high and exalting thoughts of the Divine Being, and his glorious perfections; and works in them an admiring, delightful sense of the excellency of Jesus Christ; representing him as the chief among ten thousand, and altogether lovely, and makes him precious to the soul; winning and drawing the heart with those motives and incitements to love, of which the apostle speaks in that passage of Scripture we are upon, that is:  The wonderful, free love of God in giving his only-begotten Son to die for us, and the wonderful dying love of Christ to us, who had no love to him, but were his enemies; must needs be the Spirit of God, as ver. 9, 10. "In this was manifested the love of God towards us, because God sent his only begotten Son into the world, that we might live through him. Herein is love; not that we loved God, but that he loved us, and sent his Son to be the propitiation for our sins." And ver. 16. "And we have known, and believed, the love that God hath to us." And ver. 19. "We love him because he first loved us." The spirit that excites to love on these motives, and makes the attributes of God as revealed in the gospel, and manifested in Christ, delightful objects of contemplation; and makes the soul to long after God and Christ—after their presence and communion, acquaintance with them, and conformity to them—and to live so as to please and honour them; the spirit that quells contentions among men, and gives a spirit of peace and good will, excites to acts of outward kindness, and earnest desires of the salvation of souls-and causes a delight in those that appear as the children God, and followers of Christ; I say, when a spirit operates after this manner among a people, there is the highest kind of evidence of the influence of a true and divine spirit . . . What kind of love that is, we may see best in what appeared in Christ's example. The love that appeared in that Lamb of God, was not only a love to friends, but to enemies, and a love attended with a meek and humble spirit."
To put this sign in question form:  "Does this work move people to love God and others more fully or encourage people to focus more on themselves?"
* * * * *
I'll have a few final thoughts next post.  Meanwhile, may the Lord give us wisdom to discern what is from him and what is not that we might glorify him and enjoy his saving work in the world!