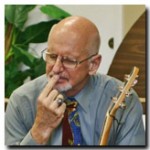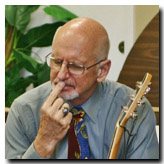 Last night the GOP celebrated.
"Republicans Will Control Congress for the Rest of Obama's Presidency" headlined the "Los Angeles Times".  Most of us, I suppose, celebrated too, because Republican policies come closer to biblical than Democrats' (though some Christians disagree, especially because of Democrats' apparent concern for the poor).
But should it really matter to us?  Yes, because God has privileged us to live in a nation where we each have a voice in government.  Our vote should align as much as possible with biblical morality.  For example, I would never vote for a pro-choice/abortion candidate, if the option were available.  But I wonder sometimes if we Christians vote like everybody else—that is, for which candidate or issue that most favors our good.
But what I really wonder this morning is how Jesus would have voted.  Would he have favored keeping Democrats in charge of the Senate or wanted to turn control to the Republicans?  Or, would he have said, "In the long run, it really doesn't matter, because, whichever party rules, the results are essentially the same"?
Well, you know what Jesus really did?  He started his own party!
Have you noticed how political the Bible is?  From 1 Samuel through Malachi, kings are a major theme.  1 and 2 Kings and 1 and 2 Chronicles are all built around the kings of Israel and Judah.  Many of the prophets addressed Hebrew kings.  And who can forget the Lord's covenant with David in 2 Samuel 7:12,13?
"When your days are fulfilled and you lie down with your fathers,
I will raise up your offspring after you, who shall come from your body,
and I will establish his kingdom.
He shall build a house for my name,
and I will establish his kingdom forever."
Prophets, inspired by the Holy Spirit, echoed and elaborated on those words, perhaps none more famously than Isaiah . . .
"For to us a child is born, to us a son is given,
and the government shall be upon his shoulder,
and his name shall be called Wonderful Counselor, Mighty God, Everlasting Father, Prince of Peace.
Of the increase of his government and of peace there will be no end,
on the throne of David and over his kingdom,
to establish it with justice and righteousness from this time forth and forevermore.
The zeal of the LORD of hosts will do this" (Isaiah 9:6,7).
When we turn to the  Gospels, we hear Jesus announcing . . .
"The time is fulfilled, and the kingdom of God is at hand;
repent and believe in the gospel" (Mark 1:15).
And the Bible climaxes with the Book of Revelation and the apostle John reporting . . .
"Then the seventh angel blew his trumpet, and there were loud voices in heaven saying,
'The kingdom of the world has become the kingdom of our Lord and of his Christ,
and he shall reign forever and ever'" (Revelation 11:15).
We mustn't think the Bible just a book about religion.  It's a book about politics.  Not politics in the sense of "intrigue or maneuvering within a political unit to gain power or control, but politics in the sense of "the governing of a nation."  In the Old Testament that nation was Israel.  In the New Testament that nation is the church . . .
"But you are a chosen race, a royal priesthood, a holy nation
. . . that you may proclaim the excellencies of him
who called you out of darkness into his marvelous light" (1 Peter 2:9).
And when this age ends in judgment, this new song will be song to the Lamb of God . . .
"Worthy are you to take the scroll and to open its seals,
for you were slain, and by your blood you ransomed people for God
from every tribe and language and people and nation,
and you have made them a kingdom and priests to our God,
and they shall reign on earth" (Revelation 5:9,10).
Think of the morning after, when all the results are in.  What a beyond-our-imagination celebration that will be!  No more attack ads.  No more government gridlock.  No more presidents worrying more about their legacy than the good of the nation.  Just every knee bowing and every tongue confessing that Jesus Christ is Lord, to the glory of God the Father (Philippians 2:10,11).  And all his saints singing . . .
"Give thanks to the LORD, call upon his name,
make known his deeds among the peoples,
proclaim that his name is exalted.
Sing praises to the LORD, for he has done gloriously;
let this be made known in all the earth" (Isaiah 12:4,5).