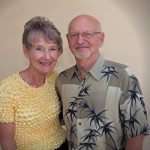 Audacious are the Gospel's claims.  No more so than in Galatians 5:19-26.  Paul has been correcting confused new Christ-believers that having begun by faith in the Spirit's regenerating work, they must not presume to defeat their still-present sin-nature desires by scrupulous law-keeping (Galatians 3:3).
But I say, walk by the Spirit,
and you will not gratify the desires of the flesh.
For the desires of the flesh are against the Spirit,
and the desires of the Spirit are against the flesh,
for these are opposed to each other, to keep you from doing what you want to do.
But, if you are led by the Spirit, you are not under law.
(Galatians 5:16-18).
Mess in the Flesh.
"Flesh" is human nature apart from Christ.  Fallen from grace.  Sinful before the holy God.  "Flesh" has cravings it seeks to satisfy.  And, when it does, Paul warns, this is what it produces . . .
Now the works of the flesh are evident:
sexual immorality, impurity, sensuality, idolatry, sorcery,
enmity, strife, jealousy, fits of anger, rivalries, dissensions,
divisions, envy, drunkenness, orgies and things like that.
(Galatians 5:19-21a).
By "things like that" Paul makes his list representative, not exhaustive.  "Flesh" (human nature apart from Christ) produces this kind of mess.  Not every human is this "messed."  But "messes" like these corrupt every one who is without Christ.  More seriously . . .
I warn you, as I warned you before,
that those who do such things will not inherit the kingdom of God.
(Galatians 5:21b).
Paul now is thinking eschatalogically—that is, of the consummation of the new eternal creation.  Then, God will reign in unopposed righteousness and perfection.  Sin, decay and death will be no more.  Therefore, those whose lives are marked by corruptible vices will not inherit God's kingdom.
What Paul writes here should rattle every systematic theologian whose doctrines all fit like a huge jig-saw puzzle:   the apostle Paul is writing to Christians.  They have begun the Christian life.  But if they live it "by the flesh"—whether by trying to keep God's holy, good and righteous law or by abusing Christ's liberty with license—they will not inherit God's kingdom.  Legalism and licentiousness both end with the kingdom door closed and the inheritance lost.
But I say, walk by the Spirit,
and you will not gratify the desires of the flesh.
(Galatians 5:16).
Miracle in the Spirit.
Look what God has graciously done!  What we could not!
But when the fullness of time had come, God sent forth his Son,
born of woman, born under the law,
to redeem those who were under the law,
so that we might receive adoption as sons,
And because you are sons,
God has sent the Spirit of his Son into our hearts, crying "Abba! Father!"
So you are no longer a slave
(neither to sin nor law)
but a son, and if a son, then an heir through God.
(Galatians 4:4-7).
And the Spirit,  in the Son-followers produces "fruit", a "harvest" of Christ-like virtues.   These virtues, though personal, aren't private.  That is, Paul wants us (as he did the Galatians) to understand these virtues in the context of Christian community, the church.  This is the "fruit" the Spirit (not us) grows . . .
Love:  wanting the best for others and sacrificing ourselves so they might have it.
Joy:  rejoicing in the fullness of grace with which God has blessed us and spreading that joy to the downcast.
Peace:  an inner wholeness and well-being before God, a harmony we sow among God's people.
Patience:  a heart quiet under stress, enduring  the pain others inflict.
Kindness:  a gracious heart toward sinners shown by our attitude and actions toward them.
Goodness:  a generous attitude toward others that transcends mere justice.
Faithfulness:  trustworthiness expressed in devotion and allegiance, especially in adversity.
Gentleness:  consideration for others, especially the weak.
Self-Control:  the ability to keep one's desires and passions under restraint, so we don't indulge ourselves at others' expense.
March in the Rhythm.
Years ago when I preached this passage, trying to emphasize the work of the Spirit and not ours, I would close my eyes, scrunch my face, pull my whole body tight 'til I quivered, then ask the people, "Is this how a tree grows fruit?" "No, it grows by the creative work of God."  Ah, now years later, I realize my analogy falters.  We are not trees.  Truly the Spirit grows "miracle fruit" in us.  We are to "keep in step" . . .
If we live by the Spirit, let us also keep in step with the Spirit.
Let us not become conceited, provoking one another, envying one another.
(Galatians 5:25,26)
The Spirit sets the rhythm and enables us to follow.  The apostle charges us to keep in step with the Spirit's beat.
We don't, at least, not always.  A different image comes to mind.  I'm leading worship.  The congregation is singing and clapping.  I notice a man on the left and a woman in the center whose clapping only occasionally and accidentally hits the beat.  They simply can't clap with the rhythm.  What shall I do?  Stop and reprimand them?  Prohibit their clapping?  No.  Eventually, if the Spirit indwells them, they'll get it.  So I let them clap along slightly off for now.  As the Lord does me.  One day, he'll see to it that we all get it . . .