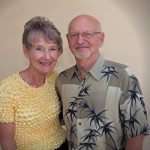 At the end of The Rare Jewel of Christian Contentment, Jeremiah Burroughs tells how to attain contentment. What we've been waiting for, right?  The Contentment Pill!  Sorry, Charlie.  Even Obamacare can't get you one.
No pill, because attaining contentment is a learning process.   " . . . I have learned in whatever situation I am to  be content" (Philippians 4:11b).  Paul had to experience lowliness and flourishing, plenty and hunger, abundance and need.  No pill—life lessons.
And those life lessons are best learned coupled with "mind-chewing."  Like a cow and her cud.  Like savoring each bite of chocolate cake.  Like worrying.  Like pondering in our mind the mercies we don't deserve from God.   Here are seven Burroughs sets out for our mind to chew on . . .

One, these mercies we have from God are great and the things we lack are little.  Paul begins his letter to the church at Ephesus like this:  "Blessed be the God and Father of our Lord Jesus Christ, who has blessed us in Christ Jesus with every spiritual blessing in the heavenly places . . . " (1:3).  Every spiritual blessing in the heavenly places!  Blessings like being chosen, adopted, redeemed, and forgiven (Ephesians 1:4-7).   The earthly blessings we lack are little compared  to the magnitude of every spiritual , heavenly blessing we have in Christ!
Two, whatever our affliction now, we've enjoyed many blessings of God's mercies before.  Affliction knows no age limits.  But usually afflictions pile up for the old.  For the last eight years my health has been deteriorating.  How easily I overlook the preceding 63 years of good health!  It's my bent.  I belong to the "what-have-you-done-for-me-lately" school.  Also known as the people of the half-empty glass.  It's true, though, isn't it, that the  blessings of God's mercies counted from birth add up to a lot more than today's affliction.
Three, we enjoy an affluence of mercies from God.  Martin Luther called God's mercies a sea:  "The sea of God's mercies should swallow up all our particular afflictions".   As a young boy, I struggled to carry a big pail of water across the beach.  But when I dumped it in the ocean,  my heavy load of water was swallowed up by the sea.  Suffering may be a heavy pail to carry, but God's ocean of mercies swallows it up.
Four, God has made his world with changeable conditions.  Vibrant spring, freezing winter.  Bright sunlight, black night.  Gusty winds, breathless calm  Those are mercies because they reveal more to us of what our God is like.  So, Burroughs argues, since God made the world with all this change, why think it should be different for us?    "For everything there is a season, and a time for every matter under heaven" (Ecclesiastes 3:1).  So we have healthy days and ill, joyful days and sad.  It's the reality of life in this fallen world.
Five, our time in this world is short.  Doesn't seem like a mercy, does it—until we remember the fallenness of this world and the sufferings we endure here.  But contrasted with "an eternal weight of glory", Paul called our affliction now "light" and "momentary" (2 Corinthians 4:17).  Time with its pain is short; eternity with its weight of glory is forever.
Six, saints in Scripture have endured far more than most of us.  "Some were tortured . . . Others suffered mocking and flogging, and even chains and imprisonment.  They were stoned, they were sawn in two, they were killed with the sword.  They went about in skins of sheep and goats, destitute, afflicted, mistreated . . . wandering about in deserts and mountains, and in dens and caves of the earth" (Hebrews 11:35b-38).  The prophet Isaiah speaks of Christ's suffering like this:  "He was despised and rejected by men; a man of sorrows and acquainted with grief . . . he has borne our griefs and carried our sorrows; yet we esteemed him stricken, smitten by God, and afflicted.  But he was pierced for our transgressions; he was crushed for our iniquities . . . He was oppressed and he was afflicted . . . like a lamb that is led to the slaughter . . . By oppression and judgment he was taken away" (Isaiah 53:3,5-8a).  "A servant is not greater than his master" (Jesus, John 15:20a).  Are we afflicted?  Yes.  But it's only God's mercy that we have been spared what Scripture's saints endured  And it's only God's mercy that we are saved from eternal suffering through the blood of Christ.

Seven, God has mercifully brought good out of suffering.  Romans 8:28 is a shop-worn, but remarkable promise.  Affliction isn't bad luck or "the way life is."  Affliction is a surgeon's instrument in the hand of our Father.  Out of our brokenness, he brings good.  "And we know that for those who love God all things work together for good, for those who are called according to his purpose.  For those whom he foreknew he also predestined to be conformed to the image of his Son, in order that he might be the firstborn among many brothers.  And those whom he predestined he also called, and those whom he called he also justified, and those whom he justified he also glorified"" (Romans 8:28-30).  This affliction, whatever it may be, is part of God's sanctifying work in our lives aimed,  ultimately at glorifying us by conforming us to the image of his Son.
So let's be like a cow.  Like a chocolate cake-savorer.  Like a worrier.  Let's chew over again and again these mercies of God.  We won't gain weight or lose.  But we should better learn to submit to and delight in whatever situation our heavenly Father puts us.