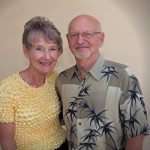 News from Paris last night (http://www.nytimes.com/) seemed surreal.  Were terrorist attacks really erupting throughout one of the world's major cities?  Were over 100 people really slaughtered as they went about a typical Friday night?  It didn't seem as frightening as "our" 9/11 (partly because it didn't happen here); but it seemed more threatening.  Maybe because after 14 years we assumed we had better control of our own safety.  Maybe because it darkly warned, "This can happen anywhere, anytime."
Politicians urge us, "Don't be afraid.  Live life as normal."  I'm not trying to stir up fear, but we should at least be aware of how tenuous life has become.  Terrorists are rocking the world.  Yes, the Lord is sovereign.  He is in control.  But that doesn't mean that we casually dismiss evil, or that we watch a news report as if it were a movie. 
One thing we can do is pray.  How should we pray in the face of the Paris attack?  In his blog today, Denny Burk suggests Psalm 10:12-18.  Good idea. I'll include verse 1, because in such times the Lord seems absent.  Or it seems he really isn't involved in these "real life" tragedies.
Why, O LORD, do you stand far away?
Why do you hide yourself in times of trouble? . . .
Arise, O LORD; O God, lift up your hand;
forget not the afflicted.
Why does the wicked renounce God
and say in his heart, "You will not call to account"?
But you do see, for you note mischief and vexation,
that you may take it into your hands;
to you the helpless commits himself;
you have been the helper of the fatherless.
Break the arm of the wicked and evildoer;
call his wickedness to account till you find none.
The LORD is king forever and ever;
the nations perish from his land.
O LORD, you hear the desire of the afflicted;
you will strengthen their heart, you will incline your ear
to do justice to the fatherless and the oppressed,
so that man who is of the earth may strike terror no more.
The above is taken from the ESV.  Or you may wish to pray from the TEV below . . .
Why are you so far away, O LORD?
Why do you hide yourself when we are in trouble? . . .
O LORD, punish those wicked men!
Remember those who are suffering!
How can a wicked man despise God
and say to himself, "He will not punish me"?
But you do see; you take notice
of trouble and suffering
and are always ready to help.
The helpless man commits himself to you;
you have always helped the needy.
Break the power of wicked and evil men;
punish them for the wrong they have done
until they do it no more.
The LORD is king forever and ever.
Those who worship other gods will vanish from his land.
You will listen, O LORD, to the prayers of the lowly;
you will give them courage.
You will hear the cries of the oppressed and the orphans;
you will judge in their favor,
so that mortal man may cause terror no more.
When I pray "Bible prayers", I often find their words spur additional thoughts.  So, rather than sticking strictly to the text (which is fine), I often pray what it has jogged in my mind.  You may find it so too.  Either way, let's pray.
God shapes the world by prayer.  The more praying there is in the world the better the world will be, the mightier the forces against evil…
                                                                                ~ E.M.Bounds