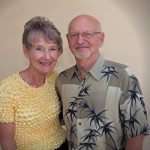 Yesterday Center for Medical Progress released a 10th Planned Parenthood video.  In it PP officials discuss "remuneration" for fetal tissue.
Deb VanDerhei, national director of Planned Parenthood's Consortium of Abortion Providers, says, "We have independent colleagues who generate a fair amount of income doing this."
Planned Parenthood strongly denies that its clinics are illegally trafficking in fetal parts.
The Center for Medical Progress videos have prompted a Republican campaign to defund PP.  Senate leadership is preparing a vote on legislation to ban abortions after 20 weeks.
In view of these videos, I don't understand how Planned Parenthood has the audacity to deny illegal conduct and how any politician can defend funding this barbaric practice!  But even if traffickers and politicians get away with what is blatantly violent immoral conduct, they should remember . . .
"Nothing in all creation is hidden from God's sight
Everything is uncovered and laid bare
before the eyes of him to whom we must give account" (Hebrews 4:13).

National Institute of Health Website