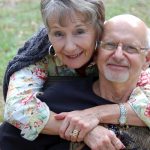 Early in my pastoral ministry, I assumed if I preached on 1 Thessalonians 4 (or any other passage) the congregation "got it".  They heard it, right?  Certainly they "got it".  (How naive!)
We're ready to embark on a journey through 2 Thessalonians.  We'll discover Paul addressing some of the same issues he did in 1 Thessalonians.  Granted that he wrote 2 Thessalonians in 51 or 52 A.D., a mere six months after writing his first letter to them.  Not a lot of time to reflect and practice.  Nevertheless, it would appear the Thessalonian believers didn't quite "get it" all the first time through.
Example One. 
In 1 Thessalonians 1:6, Paul wrote, "And you became imitators of us and of the Lord, for you received the word in much affliction, with the joy of the Holy Spirit, so that you became an example to all the believers in Macedonia and in Achaia.  They "received the word in much affliction," he wrote.
Now in 2 Thessalonians 1:4,5 he writes, "Therefore we ourselves boast about you in the churches of God for your steadfastness and faith in all your persecutions and in the afflictions that you are enduring.  This is evidence of the righteous judgment of God, that you may be considered worthy of the kingdom of God, for which you are also suffering."
The Thessalonians suffered persecution in a hostile environment from the start.  Now, six months later Silas and Timothy have returned from delivering Paul's first letter.  They report to Paul in Corinth of increased persecution in Thessalonica.  So, inspired by the Holy Spirit, Paul again encourages them to remain steadfast in the faith and adds additional thoughts in view of additional persecution.
Repetition remains a key means of our learning God's Word.  We may hear our pastor preach another time from the same text or on the same theme from a different text.  That's because we didn't "get it" all the first time.  And it's also because God uses what he's taught us before as a foundation for more he wants to teach us.
Building on the persecution theme, Paul writes, "This (your enduring all your persecution and afflictions with steadfastness and faith) is evidence of the righteous judgment of God, that you may be considered worthy of the kingdom of God . . . " (2 Thessalonians 1:5).  In 1 Thessalonians Paul said that receiving the word in much affliction with Holy Spirit joy made them examples to others believers.  In 2 Thessalonians Paul tells them their steadfastness and faith in afflictions is evidence of God's righteous judgment that they may be considered worthy of God's kingdom.
Our suffering while holding on to faith makes us an example and, taking it one step further, proves God's righteous judgment to come when, if we hold on to the end, that suffering marks us as worthy of God's eternal kingdom.  In a suffering world, such truth deserves repetition and building upon.
Example. Two. 
In 1 Thessalonians 2:3,4 Paul wrote, "For our appeal does not spring from error or impurity or any attempt to deceive, but just as we have been approved by God to be entrusted with the gospel, so we speak not to please man but to please God who tests our hearts."  In short, Paul wanted the Thessalonians to be sure they could trust what he wrote, especially about Christ's Second Coming. With that in mind he wrote, "Now concerning the times and seasons, brothers, you have no need to have anything written to you.  For your yourselves are fully aware that the day of the Lord will come like a thief in the night" (1 Thessalonians 5:1,2).
But now, something has happened demanding a "refresher sermon" with some new information thrown in.  So in 2 Thessalonians 2:1-5, Paul writes, "Now concerning the coming of our Lord Jesus Christ and our being gathered together to him, we ask you, brothers, not to be quickly shaken in mind or alarmed, either by a spirit or a spoken word, or a letter seeming to be from us, to the effect that the day of the Lord has come.  Let no one deceive you in any way. For that day will not come, unless the rebellion comes first, and the man of lawlessness is revealed, the son of destruction, who opposes and exalts himself against every so-called god or object of worship, so that he takes his seat in the temple of God, proclaiming himself to be God. Do you not remember that when I was still with you I told you these things?"  
Someone had sent the church a letter purporting to be from Paul.  It whispered that the day of the Lord had come, and they'd missed it.  Paul reminds them it was counterfeit (Paul would never talk out of both sides of his mouth!).  Then he reminds them what he had told them in person:  namely, that the day of the Lord would come only after "the man of lawlessness is revealed."
Like the Thessalonians, even without a deliberately-deceptive letter, we need the Second Coming message reinforced.  First, because we easily get bogged down in confusing details about it and consequently pay little attention to the core message—that Jesus is coming again.  Second, because day-to-day living in this "real" world makes Jesus' coming seem unreal.  So it gets shoved to our mind's back-burner.  Rather than a boring rerun this is great news about a most momentous event!
Example Three.
In1 Thessalonians Paul had mildly and briefly rebuked believers who refused to work because Jesus was coming soon.  "But we urge you, brothers . . . to aspire to live quietly and to mind your own affairs, and to work with your hands, as we instructed you, so that you may walk properly before outsiders and be dependent on nobody" (1 Thessalonians 4:10,11).  And again, "admonish the idle" (1 Thessalonians 5:14).
We now discover in 2 Thessalonians that the "idle" didn't "get it" at all.  Now Paul's rebuke is lengthier and stronger.  "Now we command you, brothers, in the name of our Lord Jesus Christ, that you keep away from any brother who is walking in idleness and not in accord with the tradition that you received from us. For you yourselves know how you ought to imitate us, because we were not idle when we were with you, nor did we eat anyone's bread without paying for it, but with toil and labor we worked night and day, that we might not be a burden to any of you. It was not because we do not have that right, but to give you in ourselves an example to imitate. For even when we were with you, we would give you this command: If anyone is not willing to work, let him not eat.  For we hear that some among you walk in idleness, not busy at work, but busybodies. Now such persons we command and encourage in the Lord Jesus Christ to do their work quietly and to earn their own living.  As for you, brothers, do not grow weary in doing good. If anyone does not obey what we say in this letter, take note of that person, and have nothing to do with him, that he may be ashamed.  Do not regard him as an enemy, but warn him as a brother" (2 Thessalonians 3:5-15).
If a believer is able to work, he must.  No sponging off a sympathetic church or soft-hearted believer.  Not signing up for a welfare check if you can find a job.  The church is to rebuke and even shun a fellow Christian "who is walking in idleness."  Paul's letters twice reminds us.
* * *
Maybe you've read the Bible from cover to cover.  Maybe more than once.  Think you "got it" all?  Maybe you've heard several sermons from 2 Thessalonians.  It's a short letter.  Surely you "got it", right?  I've read it often, too.  And preached from it several times over the years.  But I'm expecting to learn more from traveling through its three short chapters in days ahead.  I hope you are too.  Our Father, in his graciousness, patiently teaches us again and again.  Not only because we're slow learners, but because his lessons call for diligent study over and over again.  With a child's humble attitude let's learn life's deepest lessons!