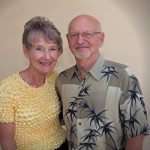 When's the last time you heard abortion commentary like this on secular TV news?
Last evening Brit Hume, senior political analyst for Fox News, delivered this powerful commentary.  You can access it at the link below.  (Sorry, I couldn't grab it any other way.  It's worth going through the process, though.)
Whatever anyone thinks of Fox, let's remember this was spoken in a secular setting and heard wherever Fox News is found.  The Lord sure has a way of getting his views out!
May he use Hume's words and the sickening report of body-parts-trafficking to save more unborn lives made in His image!
http://www.foxnews.com/on-air/special-report-bret-baier/videos#p/86927/v/4364599552001