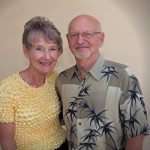 When I was young I never thought about getting old.  Days were long.  Years were a road stretching without end over the horizon.  I'm not young anymore.  Aging and disability are constant companions.  Death blocks the horizon.
So I'm most interested in what the women found at Jesus' tomb.  It was early dawn, the first day of the week, our Sunday.  They carried spices to properly prepare Jesus' body for burial, Joseph and Nicodemus having hurriedly buried him Friday before sundown.
They found that the stone covering the entrance had been rolled aside.
So they went in, but they couldn't find the body of the Lord Jesus.
They were puzzled, trying to think what could have happened to it (Luke 24:2,3—NLT)
Here starts the skeptics' theories.  Somebody stole his body.  (Mary Magdalene herself presumed this—John 20:2.)  Jesus never died, just passed out until the tomb's cool air revived him.  The women (having a notoriously poor sense of direction!) went to the wrong tomb.  I won't refute each theory in detail.  I'll just note how interesting that most skeptics contentedly accept the historicity of Jesus' death, but dismiss resurrection
with an arrogant wave of the hand.  (Suppose that's because accepting the miracle they'd be compelled to bow before Jesus' authority?)
I prefer believing the whole gospel account.  That doesn't make me smarter (or dumber, depending on your viewpoint); it makes me a recipient of God's mind-revealing, heart-softening amazing grace.  It takes away cynicism layered on by life and makes me once again a child who simply stands in wonder at the empty tomb  . . .
Suddenly, two men appeared to them, clothed in dazzling robes.
The women were terrified and bowed low before them.
Then the men asked, "Why are you looking in a tomb for someone who is alive?
He isn't here!  He has risen from the dead!" (Luke 24:4b,5—NLT).
Death undone!  Why go to his grave?  He has risen!  The good news announces that . . .
All authority belongs to him.  "All authority in heaven and on earth has been given to me" (Jesus—Matthew 28:18, ESV).
Risen and ascended, he has poured out the Holy Spirit to live in us.  "Being therefore exalted at the right hand of God, and having received from the Father the promised Holy Spirit, he has poured out this that you yourselves are seeing and hearing" (Peter preaching—Acts 2:33, ESV).
He is transforming us into the likeness of Christ.  "And we all, with unveiled face, beholding the glory of the Lord, are being transformed into the same image from one degree of glory to another.  For this comes from the Lord who is the Spirit" (2 Corinthians 5:18, ESV).
God will raise us from the dead.  "If the Spirit of him who raised Jesus from the dead dwells in you, he who raised Christ Jesus from the dead will also give life to your mortal bodies through his Spirit who dwells in you" (Romans 8:11, ESV).
The same day the women found the tomb empty, two disciples walked from Jerusalem to Emmaus.  Jesus caught up with them, "but God kept them from recognizing him" (Luke 24:16, ESV).  He asked what they were talking about.  About Jesus crucified and his empty tomb, they answered.  And " . . . we had hoped that he was the one to redeem Israel" (Luke 24:21, ESV). Jesus said,  'You foolish men! So slow to believe all that the prophets have said! 26 Was it not necessary that the Christ should suffer before entering into his glory?' (Luke 24:25,26, NJB).

Sometimes I'm stuck in a tomb of depression.  I'm looking for Jesus in my darkness.  Wrong place.  The One who is alive isn't there.  He's risen!  Other times I'm a fool, thinking that age and illness deaden my dreams, faith itself wavering.  But Jesus risen is my hope.
That's why this climax to the gospel narrative carries such significance.  That's why reading these accounts is so transformative.  That's why celebrating Resurrection Sunday turns me again into a little child full of wonder.  And that's why the words of this triumphant hymn grab hold of my heart . . .
Chris the Lord is risen today, Alleluia!
Sons of men and angels say, Alleluia!
Raise your joys and triumphs high, Alleluia!
Sing, ye heavens, and earth reply, Alleluia!
Lives again our glorious King, Alleluia!
Where, O death, is now thy sting? Alleluia!
Dying once he all doth save, Alleluia!
Where they victory, O grave?  Alleluia!
Love's redeeming work is done, Alleluia!
Fought the fight, the battle won, Alleluia!
Death in vain forbids him rise, Alleluia!
Christ has opened Paradise, Alleluia!
Soar we now where Christ has led, Alleluia!
Following our exalted Head, Alleluia!
Made like Him, like Him we rise, Alleluia!
Ours the cross, the grave, the skies, Alleluia!
Sing in faith, in hope and in triumph.  Click on the link below, then on the first video, and against every skeptic and every doubt, rejoice in our Risen Lord!  I WILL RISE!
https://search.yahoo.com/search;_ylt=ApxNv8aH9NlFLWE0gamRxo2bvZx4?p=%22I+Wil+Rise%22+Youtube&toggle=1&cop=mss&ei=UTF-8&fr=yfp-t-318&fp=1