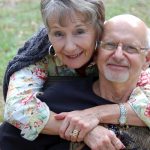 Sounds like the start of a joke.  I wish.
According to "The New York Times",  Pope Francis, in a TV interview, said the common translation "lead us not into temptation" was "not a good translation from ancient texts".  He suggested, "Do not let us fall into temptation might be better, because Satan, not God, leads people into temptation."
"Do not lead us" comes from the Greek word, icephero.  A Greek-English Lexicon of the New Testament by Arndt and Gingrich cites its literal usage in the New Testament.  Of the men who broke through the roof, since they could find no way to "bring in" their paralyzed friend (Luke 5:18,19).  Of the fact that we have "brought" nothing into the world (1 Timothy 6:7).  Of the blood that is "brought into" the sanctuary (Hebrews 13:11).  And to forcefully drag in (Luke 12:11–"When they bring you before the synagogues, the rulers, and the authorities, do not worry about how you are to defend yourselves or what you are to say . . . "
Figuratively, icephero is used of bringing something to someone's ears (Acts 17:20–"You are bringing some strange ideas to our ears, and we want to know what they mean."  The only other place where it's used in the New Testament is the Lord's Prayer (Matthew 5:13; Luke 11:4).
So the Greek is not ambiguous.  To change the meaning to suit one's theology is bad translating.
Why is this important?  Words are the objective revelation of God.  Think about this for a moment.  God has supremely revealed himself to us in his Son.  But we know of the Son, and what he did and taught, through words.  God has also revealed himself in creation.  But we need God's Word to interpret creation's revelation and to know the gospel by which we're saved.  So words are crucial.  And getting the correct translation of the Hebrew (Old Testament) and the Greek (New Testament) is also crucial.   If we pass over the clear meaning of words, we corrupt the objective revelation of God.
So, what does, "Do not lead us into temptation" mean?  Denny Burk (professor of Biblical Studies, Boyce College) makes these three points:
One, "A negative request does not necessarily imply that the positive is otherwise to be expected."  If a man says to his wife, "Don't ever leave me", it doesn't mean she's planning to go.
Two, God may lead us into temptation to test and fortify our faith.  Now it came about after these things, that God tested Abraham, and said to him, 'Abraham!' And he said, 'Here I am"" (Genesis 22;1).   "Remember the long way that the LORD your God has led you these forty years in the wilderness, in order to humble you, testing you to know what was in your heart, whether or not you would keep his commandments" (Deuteronomy 8:2).  Testing almost always involves temptation to disbelieve or disobey.  Hence, the Lord's Prayer is a request that God not put us in such a situation.
Three, we're right to pray for deliverance from temptation and testings.  Jesus did–"And going a little farther, he threw himself on the ground and prayed, 'My Father, if it is possible, let this cup pass from me; yet not what I want but what you want'" (Matthew 26:39).
Paul did–"Therefore, to keep me from being too elated, a thorn was given me in the flesh, a messenger of Satan to torment me, to keep me from being too elated. Three times I appealed to the Lord about this, that it would leave me" (2 Corinthians 12:7,8).
It's uncomfortable to think God may lead us into trials, even temptation.  Some reject the idea entirely making Satan the agent.  But, if Job's narrative is true, Satan is the culprit only by God's permission.
"Lead us not into temptation" is a good prayer.  It humbles us before God.  It expresses our dependency on him in the face of trials.  It reminds us of the possibility of God leading us into painful circumstances we don't want.  It brings us face-to-face with a humbling, but gracious, truth . . .
God's loving, providential care reaches to every part of our lives–even trials which often contain temptations to our fallen desires.