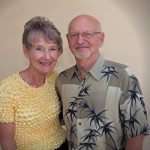 Maybe you've heard this story before.  Even so, it's worth reading again (as it was for me).  You may even want to read it around the Thanksgiving table.  I'm indebted to Eric Metaxas who brought it back to mind on the  "Wall Street Journal" Opinion page today (http://www.wsj.com/articles/the-miracle-of-squantos-path-to-plymouth-1448406073).
About 1608 (12 years before the Pilgrims arrived) an English ship arrived at what would become Plymouth, Massachusetts.  Friendly Patuxet Indians welcomed them.  But the sailors' intention wasn't friendly:  they brutally captured a number of the braves, took them to Spain, and sold them into slavery.
One became the property of some Catholic friars, who treated him well and set him free.  He began dreaming of somehow returning to the New World.  He managed  to get from Spain to London where he stayed with a man named John Slany who taught him English.  In 1618, the he found a ship that would take him to the New World, if he would work as an interpreter.
So it was that after ten years, the Indian returned to his village.  But when he arrived, he was shocked to find it deserted.  The Patuxets had all died from a disease (smallpox?) brought by ships from Europe.  Captivity almost certainly saved his life.  But for what?  To live alone in the woods?
Two years later, in 1620, Pilgrims, fleeing religious persecution in England, arrived on the Mayflower.  Their original destination was Virginia.  But, unable to go that far, they chose instead to settle at Plymouth.  It was November.  Harsh conditions—frigid temperatures, wet ground, little food—brought illness and death to many.  How could God have led them to such suffering?  They considered returning to Europe.
Then after the dark cold winter, one spring day in 1621, an Indian walked out of the woods.  He spoke English.  He had lived in London.  And he had grown up on the land where they now stood.  He knew how to plant corn and squash, how to find fish, and how to survive in the wilderness.
His named was Squanto.
Lucky for those Pilgrims, huh?  In Metaxas' telling of the true story he calls it "an outrageous miracle of God."  The Pilgrims certainly believed so.  The Plymouth Colony Governor William Bradford wrote in his journal that Squanto "became a special instrument sent of God."
We can be sure on that first Thanksgiving the Pilgrims gratefully gave thanks for more than food.  In a typically mysterious God-way, he provided for his people's survival  in the New World.
Outrageous miracle indeed!
Oh, we should remember that God—our Father through our Lord Jesus Christ—
still acts "outrageously" today.
Now to him who is able to do immeasurably more than all we ask or imagine,
according to his power that is at work within us,
to him be glory in the church and in Christ Jesus
throughout all generations, for ever and ever! Amen.
(Ephesians 3:20,21)