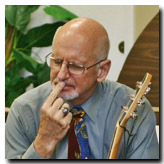 Most of us pray spontaneously.  That is, we pray what comes to mind, almost as if in conversation with our Father.  I have found it helpful from time to time to pray written prayers.  Probably the best collection of those are in a little book entitled The Valley of Vision.  
It contains prayer of the Puritans–a religious movement during the 16th and 17th centuries in England and America.  In the preface of The Valley of Vision, Arthur Bennett, Canon of St. Albans Cathedral in England, writes, "The strength of Puritan character and life lay in the practice of prayer and meditation.  Many of those who held the doctrines of grace wrote down a record of God's intimate dealings with their souls, not with an eye to publication, but . . . to test their spiritual growth, and to encourage themselves by their re-perusal in times of low spiritual fervor."
Since tomorrow is the day we gather for worship, below are two appropriate prayers, one (or both) of which we might use to pray before we leave home.  (I've changed some of the language from 16th to 21st century English.)
WORSHIP

Glorious God,

It is the flame of my life to worship you,
the crown and glory of my soul to adore you,
heavenly pleasure to approach you.
Give me power by your Spirit to help me worship today,
that I may forget the world,
be brought into fullness of life,
be refreshed, comforted, blessed.
Give me knowledge of your goodness
that I might not be over-awed by your greatness;
Give me Jesus, Son of Man, Son of God,
that I might not be terrified,
but be drawn near with your fatherly love and with holy boldness.
He is my Mediator, Brother, Interpreter, Branch, and Lamb;
him I glorify,
in  him I am set on high.
Crowns to give I have none,
but what you have given I return,
content to feel that everything is mine when it is yours,
and the more fully mine when I have yielded it to you.
Let me live wholly to my Savior,
free from distractions and care,
free from hindrances to the pursuit of the narrow way.
I am pardoned through the blood of Jesus—
give me a new sense of it,
continue to pardon me by it,
may I come today to be washed anew,
that I may worship you always in spirit and truth.
FIRST DAY MORNING

O Lord,

We commune with you every day,
but week days are worldly days,
and secular concerns reduce heavenly impressions.
We bless you therefore for the day sacred to our souls
when we can wait upon you and be refreshed.
We thank you for the institutions of the faith
by which we draw near to you and you to us.
We rejoice in another Lord's Day
when we call off our minds from the cares of the world
and attend upon you without distraction.
Let our retreat to you be devout,
our conversation edifying,
our reading holy,
our hearing profitable,
that our souls may be renewed and lifted up.
We are going to the house of prayer,
pour on us the spirit of grace and supplication.
We are going to the house of praise,
awaken in us every grateful and cheerful emotion.
We are going to the house of instruction,
give testimony to the Word preached,
and glorify it in the hearts of all who hear;
may it enlighten the ignorant,
awaken the careless, reclaim the wandering,
establish the weak, comfort the feeble-minded,
and make ready a people for their Lord.

Be a sanctuary to all who cannot come.
Forget not those who never come.
And do bestow on us
benevolence toward our dependents,
forgiveness toward our enemies,
peaceableness toward our neighbors,
and openness toward our fellow-Christians.
 Amen!