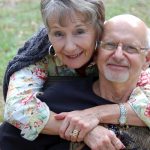 Pastors, elders, deacons, missionaries, Sunday school teachers, youth group leaders, worship team members, soup kitchen volunteers, small group leaders, prayer warriors.  Tens of thousands of you daily give to the Lord by serving others.  An army of servants greater than the U.S. military.  More numerous than any volunteer organization in the world.
You serve children, babies, parents, seniors, singles, the sick, the lonely, the lost, the least.
You serve by preaching, teaching, modeling, praying, singing, playing instruments, encouraging, listening, hugging.  And we are among the beneficiaries.
But sometimes you servants get discouraged.  Pastors, you preach your hearts out and no one says, "Good Word today, pastor."  You missionaries work hard to plant the Word, but get ignored or rejected.  You Sunday school teachers agonize over squirming, noisy children more interested in clowning around than learning the lesson.  And you worship team members rarely play the right worship song.
Words of thanks are few, and rare.  Not that you're looking for them.   But some days, when it seems your efforts go unnoticed at best or criticized at worst, you need them.
You give to the Lord.  I don't remember how many years of preaching and pastoring it took me to learn that.  If no one recognized me, so what?  I was giving to the Lord.  His delight in me—that's what mattered.  But when someone said, "The Lord really spoke to me through your sermon today, pastor", it was like a breath of springtime fresh air after a cold, dark winter.
As I listened to the accompanying video, I thought of you discouraged servants.  Your reward, of course, comes from the Lord.  But I also believe that one day in the new creation, the words of this song will be fulfilled.  You who give to the Lord faithfully may very well be greeted by a long-to-the-horizon-line of grateful people who, finally from eternity's perspective, recognize how you served them by giving to the Lord.  And as they recount how their lives were changed, they  will thank you.
So be encouraged today, servant of the Lord.  Your giving to him doesn't go unnoticed by him.  And one day the line of grateful people thanking you for your service will stretch further than you can imagine.  Listen to this song.  Be encouraged!  And thank you.  Thank you for giving to the Lord.  Lives are being changed because you give.
* * * * *
"Let us not become weary in doing good,
for at the proper time we will reap a harvest
if we do not give up"
(Galatians 6:9).
"But encourage one another daily,
as long as it is called Today,
so that none of you may be hardened
by sin's deceitfulness"
(Hebrews 3:13).
"Let us not give up meeting together,
as some are in the habit of doing,
but let us encourage one another
— and all the more as you see the Day approaching"
(Hebrews 10:25).