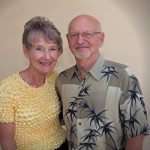 I've always wondered who most people thank on Thanksgiving.  Christian Smith's research (Soul Searching:  The Religious and Spiritual Lives of American Teenagers) shows we've pretty much made God a moral–therapeutic deity, who sits in his heavenly firehouse 'til we sound the alarm.  So, unless he put out a holocaust for us last year, whom will we thank tomorrow?
Perhaps in some homes where parents want to instill a gratitude attitude in their children, everyone in turn will say thanks to someone else at the table.  "I want to thank Mom for feeding us all year."  "I want to thank Dad for working hard so we can have what we have."
That's a far cry from the apostle's admonition . . .
" . . . be filled with the Spirit . . .
giving thanks always and for everything
to God the Father
in the name of our Lord Jesus Christ . . . "
(Ephesians 5:19a,20)
Thank who?  God the Father.  Practically from cover to cover, the Scriptures make God the "who" of giving thanks.
But the unregenerate heart balks.  In fact, the apostle makes refusal to thank God a step downward to depravity.
"For although they knew God,
they did not honor him as God OR GIVE THANKS TO HIM,
but they became futile in their thinking,
and their foolish hearts were darkened"(Romans 1:21).
Therefore, we need the regenerating work of the Lord Jesus Christ and the indwelling of the Holy Spirit to awaken us to the reality of the "giving-ness" of God and to enable us to respond with heartfelt thanks.
Of course, this "thank you" to God shouldn't be reserved for one American holiday.  " . . . giving thanks ALWAYS and FOR EVERYTHING", Paul urges us in Ephesians 5:20 (above).  Earlier he wrote similarly to the Thessalonians . . .
" . . . give thanks in all circumstances;
for this is the will of God in Christ Jesus for you"
(1 Thessalonians 5:18).
"In all circumstances."  "For everything."  The latter phrase might mean for every good thing.  But the former makes it uncomfortably clear that no matter the circumstances, God wants us to thank him.  Does that mean I should thank God for every circumstance, as in "Thank you, God, for this illness"?  If "for everything" means literally what it says, it does.  That's lunacy, unless we believe Romans 8:28 (which is not always easy to believe!).  But, even if God isn't telling me to thank him for my illness, he is telling me to give him thanks in all circumstances.  "Thank you, Father, for Jesus, through whom you have reconciled me to yourself and thank you, Father, for the Spirit who indwells me with your holy, transforming presence."
Question.  Does God "will" us to thank him because his ego needs massaging?  ("Hey, look.  I've given you lots of good things and I'm not feeling real appreciated.  So, how 'bout a great big THANK YOU, GOD!")  Or does he want us to say thanks to teach us good Christian manners?  ("It's not polite to not say thank you to me!")  No, he wants us to thank him, because he deserves our thanks.  But, perhaps even more, he wants us to thank him because it does our heart good.  There comes a sense of fullness–of fulfillment–that makes the joy of receiving from God complete when we thank him.
This isn't a commercial brought to us by God for a happy American Thanksgiving.  As we always hear, we should give thanks all year.  True.  But perhaps we can in some way make tomorrow a particular, even memorable, thanks-giving to God our Father through our Lord Jesus Christ.  Because . . .
"Every good gift and every perfect present
comes from heaven;
it comes down from God,
the Creator of the heavenly lights,
who does not change or cause darkness by turning."
(James 1:17, TEV)
Okay, everybody sitting round the table.  Before stuffing mouths with turkey stuffing, let's give one big shout-out to God . . .
THANK YOU, GOD!
Oh, we can do better than that!  One more time—bigger!
THANK YOU, GOD!