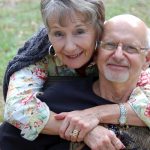 Not infrequently did I hear that warning from my mother.  Some behavior was off limits for a young boy–especially the same disobedience again and again.
"Now this I affirm and insist on in the Lord:  you must no longer live as the Gentiles do" (Ephesians 4:17).
In other words, you Gentiles (that's us) who are now Christians, must no longer live like Gentiles.  You must not let them influence your conduct or thinking. They (non-Jesus-believers) live "hopelessly confused. Their closed minds are full of darkness; they are far away from the life of God because they have shut their minds and hardened their hearts against him. They don't care anymore about right and wrong, and they have given themselves over to immoral ways. Their lives are filled with all kinds of impurity and greed" (Ephesians 4:17b-19, NLT).
"You, however, did not come to know Christ that way" (4:20).
The Greek says literally, "But you did not learn (manthano) Christ in this way."  To "learn Christ" means, not to learn information or knowledge about him, but to have our lives shaped by our relationship with him.
"Personal relationship" is so familiar it's lost its clout.  Think:  we're claiming to have a personal relationship with a Jew who lived and was crucified (but claims resurrection) 200 centuries ago!  And this relationship shapes the way we live—not just because we follow his teachings, but because his Spirit actually lives in us.
"Surely you heard of him and were taught in him in accordance with the truth that is in Jesus. You were taught, with regard to your former way of life, to put off your old self, which is being corrupted by its deceitful desires; to be made new in the attitude of your minds; and to put on the new self, created to be like God in true righteousness and holiness" (4:21-24).
"Surely" is the NIV's translation of ei ge.  It expresses confidence that we "heard of [Christ]" when we first heard the gospel.  Furthermore, we "were taught in him".  That is, we  have received ongoing instruction of Christ's teachings.
We were taught "in accordance with the truth that is in Jesus". " . . . the" truth.  Not "my" truth.  Not truth "as we perceive it to be."  But "the" truth.  It's found in Jesus.  Any "truth" that contradicts his isn't.
Paul reminds us what we were specifically taught "with regard to [our] former way of life".  It comes in the form of three infinitive phrases in Greek. . .
"to put off your old self"
"to be made new in the attitude of your minds"
"to put on the new self"
The men, ready to stone Stephen, "laid down their garments . . . " (Acts 7:58).  Paul uses the same Greek word here—apotithayme.  We were taught to "take off and lay down" what?  Our "old self."  What we were before—unbelievers with futile thinking, darkened understanding, alienated from God's life, ignorant and hardhearted, with sensitivity lost, given to immorality and sensuality and always lusting for more.  Here Paul adds another characteristic:  corruption (moral depravity) by deceitful desires (desires that hide the truth). 
The fact is that, even though we've trusted our self to Christ, our old self is still around.  We're forgiven, declared right with God, gifted with eternal life, but still clothed with the "old man". Take him off and lay him down, urges Paul.  When enticed to lie, to commit adultery, to act selfishly, throw off the "old self" like filthy, smelly old clothes.
Secondly, regarding our new way of life:  " . . . be made new in the attitude of your minds".  Literally, the Greek reads "be renewed in the spirit of your mind".  Here pnewma o nous refers to our way of thinking in our inmost being.  The voice is passive.  Renewal is what God the Holy Spirit progressively does. So for what is Paul calling?  A conscious dependency on the Holy Spirit to renew our thinking.
Thirdly, "put on the new self".  The imagery remains.  Take off the old self.  Put on (like new, clean clothes) the new self.  Paul isn't calling us to become "the new self", but to live out the new life we already have in Christ.
"As for you, you were dead in your transgressions and sins, in which you used to live when you followed the ways of this world and of the ruler of the kingdom of the air, the spirit who is now at work in those who are disobedient.  All of us also lived among them at one time, gratifying the cravings of our sinful nature and following its desires and thoughts. Like the rest, we were by nature objects of wrath.  But because of his great love for us, God, who is rich in mercy, made us alive with Christ even when we were dead in transgressions– it is by grace you have been saved. And God raised us up with Christ and seated us with him in the heavenly realms in Christ Jesus, in order that in the coming ages he might show the incomparable riches of his grace, expressed in his kindness to us in Christ Jesus. For it is by grace you have been saved, through faith– and this not from yourselves, it is the gift of God–not by works, so that no one can boast. For we are God's workmanship, created in Christ Jesus to do good works, which God prepared in advance for us to do" (Ephesians 2:1-10).
In distinction from "the old self", "the new self [is] . . .  created to be like God in true righteousness and holiness".  That is, "righteousness and holiness" according to the truth we're learning.  This new self is "created to be like God".  The image of God that from the beginning sin corrupted is being restored in this "new creation".
Let's not pass quickly over "created to be like God".  It harmonizes with " . . . God . . . made us alive with Christ" (2:4).  Our bodies, sadly, are yet the same old bodies.  But our inner being has literally been created new.  We, who have believed in the Lord Jesus Christ, are new creations!
Here, demands Paul, are some ways to "put off the old self" and "put on the new self" . . .
"Therefore each of you must put off falsehood and speak truthfully to his neighbor, for we are all members of one body.  'In your anger do not sin': Do not let the sun go down while you are still angry,  and do not give the devil a foothold.  He who has been stealing must steal no longer, but must work, doing something useful with his own hands, that he may have something to share with those in need.  Do not let any unwholesome talk come out of your mouths, but only what is helpful for building others up according to their needs, that it may benefit those who listen.  And do not grieve the Holy Spirit of God, with whom you were sealed for the day of redemption.  Get rid of all bitterness, rage and anger, brawling and slander, along with every form of malice.  Be kind and compassionate to one another, forgiving each other, just as in Christ God forgave you" (Ephesians 4:25-32).
Off:  falsehood
On:  truthful speaking to one another
Off:  nursing anger
On:  anger quickly overcome
Off:  stealing
On:  work to be able to share with the needy
Off:  unwholesome talk
On:  talk that builds up and benefits hearers
Off:  bitterness, rage, anger, brawling, slander and malice that grieves the Spirit
On:  kindness, compassion, forgiveness as God in Christ forgave you
* * *
 When I drove my mother to mouth that frustrated warning, I was just acting out of a young boy's nature.  I "had it in me" to stubbornly–or sometimes thoughtlessly–disobey.  Paul won't allow us to behave that way now.  But, Paul didn't include my mother's warning . . .
Because my new self is a reality.  The Spirit of Christ really lives in me!  I have what it takes to live "new".  But not without a struggle.  It's like learning to walk all over again.  Sometimes I wobble.  Sometimes I trip over myself.  Sometimes I fall.  And sometimes I don't even try.  But my new self will progressively prevail.
Because when our Father "comes home", he'll spank no bottoms.  Jesus already took our "spankings" for us.