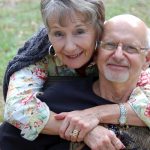 The secular worldview "dominates the elite institutions of Western society, [but] it is largely ignored by actual sufferers."
Thus Timothy Keller begins Chapter Three of his excellent book (https://www.amazon.com/Walking-God-through-Pain-Suffering/dp/1594634408/ref=sr_1_1?ie=UTF8&qid=1485184626&sr=8-1 keywords=walking+with+god+through+pain+and+suffering+by
+timothy+keller).
The December 2012 Newtown school shootings are a sad, but glaring, example of Keller's point.  Every family who lost a child held a religious service.
Some atheists admit religion provides a needed sense of community in the face of horrific suffering.  But Keller counters, "Community among persons is forged only when there is something more important than one's own interests to which all share a higher allegiance" (p. 66). Religious faith provides that "higher allegiance."
"The Great Agnostic, Robert Green Ingersoll, standing at the graveside of a friend's child, consoled, "They who stand with breaking hearts around this little grave, need have no fear.  The larger and noble faith in all that is, and is to be, tells us that death, even at its worst, is only perfect rest . . . The dead do not suffer" (p. 67).
Keller answers: "It makes little sense to point to a state in which we are stripped of all love and everything that gives meaning in life—and tell people they need not fear it" (p. 67).  So much for Ingersoll's consolation!
Victor Frankl, a Jewish psychiatrist who survived Nazi death camps, saw how some of his fellow prisoners were able to endure the horror, while others couldn't.  Frankl said the difference came down to "meaning."  Keller comments: "to 'live for meaning' means not that you try to get something out of life but that life expects something from us.  In other words, you have meaning only when there is something in life more than your own personal freedom and happiness, something for which you are glad to sacrifice your happiness" (p. 70,71).
The only happiness secularism offers is here and now.  If we can't find it here, we'll never have it.
Secularism wasn't king at America's start.  We lived for God's glory. Then, claims Andrew Delbanco in The Real American Dream:  A Meditation on Hope, 19th century Americans substituted the nation for God's kingdom.  God became more remote and less majestic.  Later in the 20th century, instant gratification became "the hallmark of the good life" (p. 75,76).  Victor Frankl's observation is profound:  " . . . people who . . . have nothing to die for . . . therefore have nothing to live for when life takes away their freedom" (p. 77).  When personal happiness is our only meaning, "suffering can lead very quickly to suicide," warned Frankl (p. 77).
We Christians realize human suffering came because the creatures turned away from the Creator.  So it was through suffering that Jesus Christ came to rescue us for himself.  "And now it is how we suffer," explains Keller, "that comprises one of the main ways we become great and Christ-like, holy and happy, and a crucial way we show the world the love and glory of our Savior" (p. 77,78).
Of course, we do all we can, like the secularists, to care for sufferers and lessen suffering.  But this line from The Lord of the Rings, by J. R. R. Tolkien rings clearly true: "Always after a defeat and respite, [evil] takes another shape and grows again" (p. 80).  Suffering in this life will never be eradicated.
Secularism provides no solution.  It has no foundation for its views.  It offers no hope for everything we cherish about life.
Our only real hope lies in the words of the psalmist:  "The Lord is close to the brokenhearted and saves those who are crushed in spirit" (Psalm 34:18).
I've reached 73 faster than I could ever run.  Wheelchair-bound, I recall being a child, parenting our children, pastoring for four decades, beach-walking with Lois and so much more.  With grateful joy, but also profound sadness, I reminisce.  I'll never do it again.  Today I suffer the pains of aging and illness.
The secularist says, "Be happy with what you've had.  Enjoy the memories.  Soon suffering will end in the 'perfect rest' of death."  But my heart refuses to be satisfied with that.  It cries for something more.  Something grounded, not in a wish or a philosophy, but in this historical, incredible truth:  Christ came and suffered for my sins, so I might be restored to my Creator.  Then, on the third day, he rose bodily from the grave.  The perfect, acceptable sacrifice for my sins and the powerful, life-giving resurrection for my death.  "Because I live, you also will live" (John 14:19).
A hole in ground to "rest"–that's the best secularism can offer.  The resurrected Christ offers life "immeasurably more than all we can ask or imagine" (Ephesians 3:20).