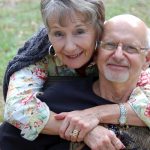 "Walking with God in the Furnace"–Part Three of Keller's book.  He titles Chapter 11 simply "Walking".
https://www.amazon.com/Walking-God-through-Pain-Suffering/dp/
1594634408/ref=sr_1_1?ie=UTF8&qid=1488122671&sr=8-1&keywords=walking+with+god+through+pain+and+suffering+by+
timothy+keller
Here's his opening question:  "How can we actually, practically, face and get through the suffering that has come upon us?" (p. 225).
Resources today generally tell us how to manage suffering and how to cope with its stress.  But Christianity offers a deeper response.
WALKING WITH GOD IN SUFFERING
Crown Him the Son of God, before the worlds began,
And ye who tread where He hath trod, crown Him the Son of Man;
That every grief hath known that wrings the human breast,
And takes and bears them for His own, that all in Him may rest
–Crown Him with Many Crowns
Walking is a biblical metaphor for facing affliction.  The familiar hymn above speaks of treading where the Son of God had trod.  David writes of walking in this well-known verse:  "Even though I walk through the valley of the shadow of death, I will fear no evil, for you are with me; your rod and your staff, they comfort me" (Psalm 23:4).
Walking implies progress.  Keller observes: "We are to meet and move through suffering without shock and surprise, without denial of our sorrow and weakness, without resentment or paralyzing fear, yet also without acquiescence or capitulation, without surrender or despair" (p. 226).
Flood and fire are also biblical metaphors, but of extreme hardship.  However we have this biblical promise, not of suffering's removal, but in suffering God with us . . .
When you pass through the waters, I will be with you; and when you pass through the rivers, they will not sweep over you.  When you walk through the fire you will not be burned; the flames will not set you ablaze.  For I am the Lord your God, the Holy One of Israel, your Savior . . . Do not be afraid, for I am with you (Isaiah 43:2,3,5).
 Peter tells us that trials come to prove the genuineness of our faith.  Keller comments:     " . . . adversity is like a fire that, rather than destroying you, can refine, strengthen, and beautify you, as a fire does with metal ore" (p. 228).
But not automatically.  "We must recognize, depend on, speak with, and believe in God while in the fire . . . Knowing him personally . . . in our affliction is the key to becoming stronger rather than weaker" (p. 22(0.
THREE IN THE FURNACE
 Three Hebrews, among the captives in Babylon, refused to bow down to the self-image King Nebuchadnezzar had erected.  The penalty:  the fiery furnace.  They replied . . .
"If our God whom we serve is able to deliver us from the furnace of blazing fire and out of your hand, O king, let him deliver us. But if not, be it known to you, O king, that we will not serve your gods and we will not worship the golden statue that you have set up" (Daniel 3:17,18, NRS).
God might not deliver them.  Their faith wasn't in rescue but in God himself, whom they would serve no matter what.
FOUR IN THE FURNACE
Of course, the king threw the three into the flames.  But when he looked inside . . .
Then King Nebuchadnezzar leaped to his feet in amazement and asked his advisers, "Weren't there three men that we tied up and threw into the fire?" They replied, "Certainly, O king."  He said, "Look! I see four men walking around in the fire, unbound and unharmed, and the fourth looks like a son of the gods" (Daniel 3:24,25, NIV).
 The Old Testament speaks of "the angel of the Lord" (Exodus 3:2-6; Judges 13:16-20).  Perhaps that's who the "fourth" was.  And who is he?  Old Testament scholar Alec Motyer explains . . .
There is only one other in the Bible who is both identical with and yet distinct from the Lord.  One who, without abandoning the full essence and prerogatives of deity . . . is able to accommodate himself to the company of sinners . . . Jesus Christ.
 FURNACE LESSONS
One, God is with us in the fire.  We find the supreme example at the cross where Jesus came to die to save us from a "fiery" hell.
Two, the fires of suffering refine our faith, if we relate to God as God and as being with us.  Otherwise, fire hardens our hearts in unbelief and despair.
Three, we can recall the words of the hymn "How Firm a Foundation" . . .
When through the deep waters I call thee to go,
The rivers of sorrow shall not overflow;
For I will be with thee thy trouble to bless,
And sanctify to thee thy deepest distress.
When through fiery trials thy pathway shall lie,
My grace, all-sufficient, shall be thy supply;
The flame shall not harm thee; I only design
Thy dross to consume and thy gold to refine.
"The soul that on Jesus doth lean for repose,
I will not, I will not, desert to his foes;
That soul, though all hell should endeavor to shake,
I'll never, no never, no never forsake.
WAYS TO WALK WITH GOD
"A walk", writes Keller, "is a day in and day out praying; day in and day out Bible and Psalms reading; day in and day out obeying, talking to Christian friends and going to corporate worship, committing yourself to and fully participating in the life of a church . . . To walk with God is a metaphor that symbolizes slow and steady progress" (p. 236).
In other words, God walking with us in fiery sufferings doesn't begin with our crying out to him from the furnace, but our walking with God in the "nondramatic, rhythmic . . . steady repeated actions" of everyday, ordinary life (Keller, p. 237).
A PERSONAL TESTIMONY
As my Primary Lateral Sclerosis worsened, my faith-test got harder.  God seemed gone.  The disability was senseless.  I became angry at God.  But I couldn't turn away from him.  Where would I go?  To whom would I go?  So:  I held on.  One reason I could . . .
God is faithful, and he will not let you be tested beyond your strength, but with the testing he will also provide the way out so that you may be able to endure it. (1 Corinthians 10:13, NRS).
My second reason for being able to hold on doesn't diminish the first.  Both, in fact, are from God and of grace.  God was bending me, but he wouldn't let me break.  He was feeding my anger, but he wouldn't let me storm out the door.  He was testing me, but not beyond my strength.
That second reason is this:  my life had been "walking with God in the 'nondramatic, rhythmic' . . . . steady repeated actions" of everyday, ordinary life."  When PLS hit without a cure, I kept on with God (though sometimes with just a whisper of faith), because I had walked with him in everyday life for years before.  "With him" became a way of walking, a way of living.  So, when I was confined to a wheelchair, I kept "walking".  I can't imagine what I would have done without the "steady, repeated actions of everyday, ordinary life with God."
That's my lesson take-away from Keller's chapter.  But my image take-away is this:  the fourth man in the furnace.