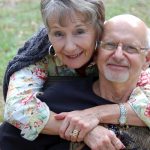 Church members turn against the pastor.  Pretty common.  Happened to Paul.  Corinthians didn't like how he criticized their lifestyle; so they challenged his apostolic authority.  In 1 Corinthians 9, Paul hit it head-on.  The dispute has implications for us today.  (Hint:  if he's not an apostle, why should we listen to him?)
PAUL DEFENDS HIS APOSTLESHIP.
 Am I not free? Am I not an apostle? Have I not seen Jesus our Lord? Are you not the result of my work in the Lord? Even though I may not be an apostle to others, surely I am to you! For you are the seal of my apostleship in the Lord (9:1,2).
"Well, yeah."  That's the response Paul's rhetorical questions expect.  "Am I not free?"  In other words, "Don't I have the right to use or not use my apostolic rights?"  Ah, that's the nub of the church's charges against Paul.  Of course, others may question his apostleship, but surely not these Corinthians, since they owe their Christian existence to him.
PAUL ASSERTS HIS APOSTLE-RIGHTS.
Paul has the right to receive material support from the Corinthians; but, he hasn't used it.
"If others have this right of support from you, shouldn't we have it all the more? But we did not use this right" (9:12).
Noble?  Crazy?  To the Corinthians, accustomed to paying itinerant philosophers, Paul's choice to support himself by tent-making made Paul an "amateur", probably not an apostle at all.  To defend himself, again with forceful rhetorical questions, Paul asserts his rights as an apostle. 
This is my defense to those who sit in judgment on me. Don't we have the right to food and drink? Don't we have the right to take a believing wife along with us, as do the other apostles and the Lord's brothers and Cephas? Or is it only I and Barnabas who lack the right to not work for a living? Who serves as a soldier at his own expense? Who plants a vineyard and does not eat its grapes? Who tends a flock and does not drink the milk? Do I say this merely on human authority? Doesn't the Law say the same thing? For it is written in the Law of Moses: "Do not muzzle an ox while it is treading out the grain." Is it about oxen that God is concerned? Surely he says this for us, doesn't he? Yes, this was written for us, because whoever plows and threshes should be able to do so in the hope of sharing in the harvest. If we have sown spiritual seed among you, is it too much if we reap a material harvest from you?  If others have this right of support from you, shouldn't we have it all the more? But we did not use this right. On the contrary, we put up with anything rather than hinder the gospel of Christ.  Don't you know that those who serve in the temple get their food from the temple, and that those who serve at the altar share in what is offered on the altar? In the same way, the Lord has commanded that those who preach the gospel should receive their living from the gospel (9:3-14).
Paul's grounds his defense on "the Law of Moses", quoting Deuteronomy 25:4. Not only does God care about oxen, but "for us."  So the spiritual-seed-sower should "reap a material harvest."  "But we did not use that right."  Why? Because, while this brought hardship, he doesn't want to "hinder the gospel of Christ" by preaching for pay.
Though he'll explain further in 9:15-18, we can say here that by preaching the gospel "for free" he illustrated the gospel's "free" nature.
He climaxes his defense by referring to the Lord's command—"the worker deserves his wages."  A principle Jesus gave the 72 when he sent them out to preach (Luke 10:7).
PAUL RESTRAINS HIS APOSTOLIC-RIGHTS.
 But I have not used any of these rights. And I am not writing this in the hope that you will do such things for me, for I would rather die than allow anyone to deprive me of this boast.  For when I preach the gospel, I cannot boast, since I am compelled to preach. Woe to me if I do not preach the gospel!  If I preach voluntarily, I have a reward; if not voluntarily, I am simply discharging the trust committed to me. What then is my reward? Just this: that in preaching the gospel I may offer it free of charge, and so not make full use of my rights as a preacher of the gospel (9:15-18).
Having forcefully argued his right to receive the Corinthians' material support, he affirms "I have not used any of these rights."  Nor does he want to now.  He preaches the gospel because "I am compelled to preach"—literally "I am under compulsion."
Dr. Gordon Fee explains:  "God had ordained such a destiny for him from birth and had revealed it to him in the events of the Damascus Road (Galatians 1:15,16).  From that time on, proclaiming Christ to the Gentiles was both his calling and compulsion.  He 'had to do it because God had so taken hold of him (Philippians 3:12) (The First Epistle to the Corinthians, p. 4:18)." Therefore, he doesn't preach voluntarily and so isn't free to be paid. Because of the Spirit's work in him, he isn't free not to preach!
PAUL USES HIS APOSTOLIC FREEDOM.
Not accepting material support from anyone means he is free from everyone.  And he uses that freedom to be "a slave to everyone" . . .
Though I am free and belong to no one, I have made myself a slave to everyone, to win as many as possible. To the Jews I became like a Jew, to win the Jews. To those under the law I became like one under the law (though I myself am not under the law), so as to win those under the law.  To those not having the law I became like one not having the law (though I am not free from God's law but am under Christ's law), so as to win those not having the law.  To the weak I became weak, to win the weak. I have become all things to all people so that by all possible means I might save some.  I do all this for the sake of the gospel, that I may share in its blessings (9:19-23).
The Corinthians criticized his chameleon-like conduct.  Socially, he became like a Jew among Jews and like a Gentile among Gentiles "so that by all possible means I might save some."  He does it all so the gospel may progress and in the end, with his converts, he might share in gospel blessings.
PAUL MODELS SELF-DISCIPLINE.
Perseverance is required to share in eternal gospel blessings.  And perseverance demands self-discipline.  To make that point, Paul uses a familiar Greek athletic metaphor.  The Corinthians must "[r]un ins such a way as to get the prize."  Specifically, they must not be idolaters (10:6b) by participating in idol-temple feasts (Chapter 8).
Do you not know that in a race all the runners run, but only one gets the prize? Run in such a way as to get the prize. Everyone who competes in the games goes into strict training. They do it to get a crown that will not last, but we do it to get a crown that will last forever. Therefore I do not run like someone running aimlessly; I do not fight like a boxer beating the air.  No, I strike a blow to my body and make it my slave so that after I have preached to others, I myself will not be disqualified for the prize (9:24-27).
Paul changes the image from running to boxing, opening his heart to the church.  Because he refuses material support and chooses to support himself, he sometimes does without.  He makes his body "my slave" so he won't "be disqualified for the (eschatological) prize."
* * *
What implication does this "apostle dispute" have for us today? Why should we care if Paul was really an apostle?  Because apostleship gives him authority to speak into our lives.  If he wasn't an apostle, why listen to him?  Well, we say, he's in the Bible.  No, he's "in the Bible" because he was an apostle.  So he speaks with authority from Christ to us as he did to the Corinthians.
In that regard, this chapter's conclusion both exhorts and warns us.  He makes  his body his slave "so that . . . I myself will not be disqualified for the prize."  Disqualification for the eschatological prize was a  real possibility.  How to justify that with assurances like "God is faithful, and he will not let you be tempted beyond your ability"–10:13a, I don't know. But both are biblical.  That warns us:  "Don't be complacent!  Don't let your bodily appetites dictate your conduct!"
With the warning comes the charge: "Run in such a way as to get the prize."  We're in a race.  It's no time for sinful-nature-detours.  We must conduct ourselves like runners straining  toward the prize.
So let's grab our running shoes–I mean, Bibles . . . and get going.