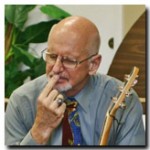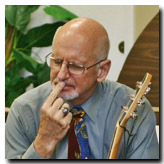 For the third time Jesus foretells his death to his disciples.   Not death by Hollywood.  Death by crucifixion.  Preceded by betrayal, condemnation, mocking, spitting and flogging.  Followed by rising three days later.  Jerusalem will be the place, where the authorities hate Jesus to death.  Jerusalem—just up the road.
They were on their way up to Jerusalem, with Jesus leading the way, and the disciples were astonished, while those who followed were afraid. Again he took the Twelve aside and told them what was going to happen to him.  "We are going up to Jerusalem," he said, "and the Son of Man will be betrayed to the chief priests and teachers of the law. They will condemn him to death and will hand him over to the Gentiles,  who will mock him and spit on him, flog him and kill him. Three days later he will rise." (Mark10:32-34).
The last time Jesus spoke like this the disciples didn't understand (9:30-32).  No reason to assume they "get it" now.  What they do  seem to get is the messianic kingdom is near (1:14,15).  And James and John aim to get seats #1 and #2 in the throne room.  They start with a statement that signals every parent, "THIS IS A SET UP!"
Then James and John, the sons of Zebedee, came to him. "Teacher," they said, "we want you to do for us whatever we ask."  "What do you want me to do for you?" he asked.  They replied, "Let one of us sit at your right and the other at your left in your glory" (10:35-37).

Give them credit for chutzpah!  (That's a Jewish word).  Ah, but as usual, they're a bit dense . . .
Jesus said to them, "You do not know what you are asking.  "Can you drink the cup I drink or be baptized with the baptism I am baptized with?"  "We can," they answered. Jesus said to them, "You will drink the cup I drink and be baptized with the baptism I am baptized with,  but to sit at my right or left is not for me to grant. These places belong to those for whom they have been prepared" (10:38-40).
Do they gulp when Jesus promises that will suffer like him?  Undoubtedly they're  disappointed when Jesus tells them he doesn't have the right to give those seats in his administration.  There's more to come, however. Typically, Jesus makes James' and John's chutzpah (that's a Jewish word) a teaching moment.  First he has to quiet down the class because . . .
 When the ten heard about this, they became indignant with James and John.  Jesus called them together and said, "You know that those who are regarded as rulers of the Gentiles lord it over them, and their high officials exercise authority over them.  Not so with you. Instead, whoever wants to become great among you must be your servant,  and whoever wants to be first must be slave of all.  For even the Son of Man did not come to be served, but to serve, and to give his life as a ransom for many" (Mark 10:35-45).
Once the ten got over their fit, Jesus explained greatness.  It's not what the Gentiles (a non-Jewish word) think it is (getting to lord it over people and order them around).  In his kingdom greatness is what he says it is—being a servant. 
"Downton Abbey" fan?  That's the PBS story of an aristocratic family in Great Britain living in a multi-story mansion during the early 20th century.  Bottom floor belongs to the servants who cook, clean, launder, dress and generally wait on the family above.  In the messianic kingdom, though, it's the servants who are upper class on the upper floors.
Living to meet others' needs (from holding a door for a disabled man to doing more than your share around the house to interceding in prayer to sharing the gospel and everything in between) is a weird way to greatness.  Why does Jesus demand it?  Because that's the way our King lived and the way he died.  In fact, servanthood lies at the heart of the Gospel.  "For even the Son of Man did not come to be served, but to serve, and to give his life as a ransom for many." Taking the place of a servant isn't simply the helpful thing to do; it's the Jesus-like thing to do.  It's the way we bear witness to the presence of his kingdom and show others what kingdom-life in this age is like.
Who's the greatest?  Servants who follow the way of Jesus.
But should we even be aiming at greatness?  Isn't that the opposite of humility.  Shouldn't that be our aim?  After all, Scripture says, "God opposes the proud, but gives grace to the humble" (James 4:6).
Here's how I see it.  I may start being a servant craving a top seat in the kingdom.  But after learning to live (sort of) like a servant for some time, I start to forget about seats #1 and #2.  Serving becomes the arena where the Holy Spirit nurtures humility in me.  By humbly serving I grow into a humble servant.  And I begin to realize that the joy found in humbly serving is enough, because I realize I'm (wobbly and weakly) walking in the steps of the King.
"For even the Son of Man did not come to be served, but to serve,
and to give his life as a ransom for many."
Whom can I serve today as Jesus would?