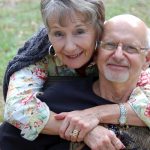 "How do human reasoning and historical scholarship . . . relate to the spiritual sight of the glory of God in the Scriptures?"  That's John Piper's question for chapter 17.
UTF8&qid=
1493047788&sr=8-1&keywords=A+Peculiar+Glory
https://www.amazon.com/Peculiar-Glory-Christian-Scriptures-
Truthfulness-ebook/dp/B01M99IQ85/ref=sr_1_1?ie=
This question matters, explains Piper, because someone might infer that our use of reason is not important since God reveals "the truth of his word directly to our hearts by the sight of his glory" (Piper, p.267).  That inference would be wrong.  God mediates his glory through biblical texts "which exist for us today and are understood by us today only with the help of observation, reasoning, and historical data" (Piper, p. 267).
PERSUASION BY REASON AND PERSUASION BY THE SPIRIT
Piper asks, "How did the average person even come to have a Bible?  And how did a person learn to read (French, or Greek, or English) in the first place, or to construe language orally?  And what mental processes does a person go through in order to find the true meaning of a text instead of a false one?" (Piper, p. 268).
Jonathan Edwards (17th century pastor/theologian) wrote, "There must be a knowledge what the things of the gospel are, before we can be sensible of the truth and reality and excellency of the things of the gospel" (Piper, p. 269).
THE MENTAL WORK OF PRESERVING AND INTERPRETING TEXTS
Therefore, Scripture must be preserved through generations, so we can know it.  That preservation includes reading and transmitting the text, producing faithful translations from the original Hebrew and Greek, and the mental work of careful reading of those translations.
FAITH COMES BY HEARING, SIGHT BY READING
We can't see God's glory in the word if we don't hear or read the word.
"Everyone who calls on the name of the Lord will be saved.  How then will they call on him in whom they have not believed?  And how are they to believe in him of whom they have never heard?  And how are they to hear without someone preaching?  And how are they to preach unless they are sent?  As it is written, 'How beautiful are the feet of those who preach the good news!'  But they have not all obeyed the gospel.  For Isaiah says, 'Lord, who has believed what he has heard from us?'  So faith comes from hearing, and hearing through the word of Christ" (Romans 10:13-17).
THE ONLY PATHWAY TO SEEING GLORY IS HUMAN THINKING
To see the self-authenticating light of God's glory in Scripture we must use human observation and human reasoning.  This is because God's glory in his word is embodied in the meaning of the words.  Thus parents work to teach their children to read.  And we make it a priority to read the Bible zealously and accurately.
HOW DO WE DEPEND ON SCHOLARSHIP AND OTHER HUMAN AGENCY?
This doesn't mean that we must depend on historians and apologists and scholars to prove the Scriptures true.  But we do depend on them to give us access to the Bible.  And we depend on them (and ourselves) to correctly interpret the Bible's meaning.  Without human agency, Piper says, we cannot access the peculiar glory of God in his word.
THE PATH OF APOLOGETICS IS THE PATH TO LIGHT
What does this imply for the work of giving rational and historical arguments for the Christian faith?
"We prayerfully observe the facts before us, and we think about them in order to construe the meaning of what the inspired author (and God) intended us to see.  That is what we must do, whether we are seeking rational persuasion or spiritual illumination.  This is because both kinds of knowledge are rooted in real human history and real human sentences" (Piper, p. 273).
The apostle Paul is an example of a person transformed by God's glory in the Scriptures.  "And he believes that the impact of the word of God on his life is a good argument for the truth of the gospel" (Piper, p. 273).
THE LIFE OF PAUL AS A COMPELLING CREATION OF THE WORD OF GOD
In Galatians, Paul defends his apostleship (Galatians 1:10-24).  Piper summarizes his argument like this . . .
Premise 1:  You know how totally devoted I was to traditional Judaism and how violently I opposed Christianity.
Premise 2:  The very ones I once tried to destroy are now glorifying God because of what they see in me.
Premise 3:  I did not consult with other apostles for the content or the authority of my new calling.
Conclusion: "I did not receive it from any man, nor was I taught it, but I received it through a revelation of Jesus Christ."
"Given how deep was his devotion to Judaism, and how radical was his opposition to Christianity, and how he has now done a 180-degreee turn and his risking his life to spread the very faith he once opposed, we are justified in inferring the truth of his claim to have encountered the risen Christ and received his message from him" (Piper, p. 275).
Of course, someone may argue that Paul had a delusional mental illness, was the victim of a hoax or made an honest mistake.  But, says Piper, Paul doesn't write the way a deluded man would.  Read and find coherent reasoning and warm, personal relationships.  Second, says Piper, Paul endure decades-long suffering to spread his gospel—hardly the way of a con man.  And third, it's hardly believable that Paul would repeat the same mistake about his revelation of Jesus Christ year after year.
"And thus the apologist would point out that the evidence is strong that when Paul explains the divine origin of his apostleship, he is speaking as a reasonable and honest man who knows what he is saying and why" (Piper, p. 276).
THE PATH OF APOLOGETICS MAY, OR MAY NOT, YIELD A SIGHT OF GLORY
This path doesn't lead us to saving faith.  But it does give us an argument to overcome objections. It does strengthen our trust in God's word.  And through "this valid narrative" of God's work in Paul's transformation the peculiar glory of God can break forth.
It did for many.  "And they glorified God because of me" (Galatians 1:24).  But not all.
HUMAN AGENCY NECESSARY
The relationship between reason and faith is not hostile.  The sight of God's glory comes through the word and so depends on human agency.
"So while we are not dependent on human observation and reasoning to provide certainty of the word's truth, we are dependent on human effort to bring the book to our hands and its meaning to our minds" (Piper, p. 278).
* * *
Because we claim that God's glory in the Scriptures authenticates the Scripture, we could easily be branded religious fanatics.  That claim might even worry us—are we religious fanatics?  Can we have a well-grounded confidence in the Bible as God's word?
Human reasoning and historical scholarship support a "yes" answer.  They don't prove the Bible is God's word.  But neither do that disprove it.  Under the spotlight of rigorous human reasoning and historical scholarship the Bible holds its own as a reliable historical document.
Believing it to be God's word doesn't mean emptying our mind or denying the intellect.  Instead, we gratefully accept human reasoning and historical scholarship and welcome the Bible they place in our hands.
And we pray to see the self-authenticating glory of God in its pages.