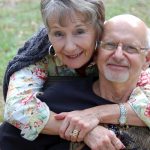 Prayer, according to the Westminster Catechism, "is an offering of our desires unto God for things agreeable to his will in the name of Christ with confession of our sins and thankful acknowledgement of his mercies."  Great definition!

Paul urges us to "pray continually" (1 Thessalonians 5:17).  Great admonition!
But what to do when we're too discouraged to put our desires into words?  Or when we've fallen into a rut repeating the same words the same way?  (Does God get bored with our prayers when we do?)  Here's where Scripture reshaped into prayers can meet our need.
A dear friend (though she's a wonderful "character" in a one-of-a-kind good way) sent me the verses below, telling me she uses them to pray for me and others.  I reshaped them as a prayer for my own use—and maybe for yours?
"O God, You are not a man that You should lie.  Nor are you a son of man that You should change Your mind.  Do You speak and then not act?  Do You promise and not fulfill? (Numbers 23:19).
Thank You for not showing favoritism!  Otherwise, I'd be easily overlooked (Romans 2:11).
Thank You for being with me, so I need not fear.  Thank You for being my God, so I need not be dismayed.  You strengthen me and help me.  You uphold me with Your righteous right hand.  Therefore, now I am strong.  Today I stand (Isaiah 41:10).
The word that goes out from Your mouth will not return to You empty.  It will accomplish what You desire and achieve the purpose for which You sent it (Isaiah 55:11).
Your Son, O God, walked among the sick and healed them.  This was to fulfill what You spoke through the prophet Isaiah: "He took up our infirmities and carried our diseases" (Matthew 8:17).
Your Son, my Savior and Lord, bore our sins in His body on the tree, so that we might die to sins and live for righteousness; by His wounds we have been healed (1 Peter 2:24).
O God, You have given us fullness in Christ, who is the head over every power and authority (Colossians 2:10).
Your Spirit who raised Jesus from the dead, is living in us by faith.  So You will give life to our mortal bodies through Your Spirit who lives in us (Romans 8:11).
God, You didn't give us a spirit of fear, but of power, of love and of self-discipline (2 Timothy 1:7).
In this world even a righteous man may have many troubles, but You deliver us out of them all (Psalm 34:19).
O Lord my God, I called to You for help and You healed me (Psalm 30:20).
You forgive all my sins and You heal all my diseases (Psalm 103:3).
You sent forth Your Word and healed us; You rescued us from the grave (Psalm 107:20)!
This is Your holy Word.  I pray it in the name of Jesus Your Son, our Savior.  Amen."