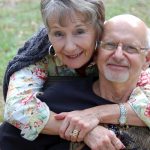 Your team just won the title game. You played well.  Room for feeling good about yourself.  You aced the final exam.  Highest grade in the class.  Space for self-satisfaction.  Yet, as I envision Paul looking around a room filled with Jews, he asks, "Where is there room for boasting in here?"  That, I think, is the sense of Paul's question.  His answer:  "No room in here for that."
"Where, then, is boasting?  It is excluded" (Romans 3:27a).
Pride is okay in some places, but not here, not when it comes to one's standing with God.
Like an intense prosecutor confident of his case, Paul has driven home condemning truth . . .
"The wrath of God is being revealed from heaven against all the godlessness and wickedness of men who suppress the truth by their wickedness . . . " (Romans 1:18).
"But because of your stubbornness and your unrepentant heart, you are storing up wrath against yourself for the day of God's wrath, when his righteous judgment will be revealed" (Romans 2:5).
"What shall we conclude then? Are we any better? Not at all! We have already made the charge that Jews and Gentiles alike are all under sin" (Romans 3:9).
All those charges lead to the exclusion of pride.  And not just pagan Gentiles—Romans, for example, who worship gods of their own making—but Jews, too.  Jews, who are circumcised, who possess God's very words, are also under the power of sin.  Nothing to boast about before God.
But on that black velvet of sin and wrath, the gospel shines like a diamond  . . .
"But now a righteousness from God, apart from law, has been made known, to which the Law and the Prophets testify. This righteousness from God comes through faith in Jesus Christ to all who believe. There is no difference, for all have sinned and fall short of the glory of God, and are justified freely by his grace through the redemption that came by Christ Jesus.  God presented him as a sacrifice of atonement, through faith in his blood. He did this to demonstrate his justice, because in his forbearance he had left the sins committed beforehand unpunished–he did it to demonstrate his justice at the present time, so as to be just and the one who justifies those who have faith in Jesus" (Romans 3:21-26).
This gospel gives no grounds for boasting.  Justification comes freely by God grace through Christ's redemption.  So pride . . .
" . . . is excluded. On what principle? On that of observing the law? No, but on that of faith. For we maintain that a man is justified by faith apart from observing the law" (Romans 3:27b,28).
A man—a woman—is justified "by faith apart from observing the law."  Tack up the Ten Commandments on your refrigerator and pray for power to keep them today, and whatever your performance, you've not improved your standing with God one bit.  Justification comes by faith apart from observing the law.  The work of being right with God is God's work from start to finish. This, says Paul, is the gospel we preach.  As true for the Jew as for the Gentile, because "there is only one God" . . .
"Is God the God of Jews only? Is he not the God of Gentiles too? Yes, of Gentiles too, since there is only one God, who will justify the circumcised by faith and the uncircumcised through that same faith" (Romans 3:29,30).
One God.  One way to being right with one God:  faith.  " . . . faith in Jesus Christ to all who believe."  That's a stomach-punch to the crowd that insists many roads lead to God.  Only one God.  Only one way.
But what, then, of God's law?
"Do we, then, nullify the law by this faith? (Romans 3:31a).
It seems Paul does.  If right-standing with God is by faith apart from law-keeping, don't you do away with law, Paul?
 Not at all! Rather, we uphold the law" (Romans 3:31).
Paul is emphatic.  He upholds God's law.  He'll explain how starting in chapter 4.  For now, be sure of this:  faith-justification doesn't allow for lawless living.
* * *
Boasting is pride spoken.  Spiritual boasting is spiritual pride spoken.  And spiritual pride is deadly–and insidious.   It lurks in our heart when we presume to deserve God's grace.  Or when we presume to deserve good health.
That's my problem.  I don't deserve this chronic, debilitating disease.  I deserve healing or, at least, protection from it.
But since "all have sinned and fall short of the glory of God", I'm one of the "all".  And, likewise, facing the day of God's wrath.  That's what I deserve.  Justification, good health–anything good–is of God's grace.   And when Jesus comes even by body will be redeemed.  I won't deserve it.
"Father, years ago I was warned never to pray for humility.  Your humbling work would be too painful.  I'm humbled in my body now.  Please use it to remove my pride.  May I learn to walk humbly with you, my God.  In Jesus' name.  Amen."