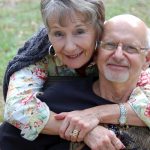 The case about which Dr. Albert Mohler (president Southern Baptist Theological Seminary) writes makes me angry (who does the government think they are to run roughshod over parents' natural rights and let Alfie die "in his best interests"?) and frightened (how far will this kind of government travesty spread?) and sad (that Alfie, after surviving days without life-support, finally died.
Follow the link below for Mohler's blog.
https://albertmohler.com/2018/04/27/life-balance-liverpool-alfie-evans-not-alone
Here are articles related to Alfie's death.
https://www.mirror.co.uk/news/uk-news/live-alfie-evans-dead-tributes-12416526