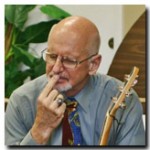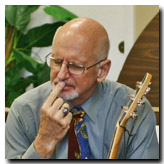 What would a phone-photo of contented you look  like?  Mine would be wife and me relaxing on the sunny beach reading and talking.  Ah, but most of life isn't beach.  It's noisy kids or struggling business or chronic illness or dirty laundry or bill pile or some combination of other un-beach-like stuff.
That spells trouble when contentment naturally depends on satisfying circumstances.  But the apostle Paul, under house-arrest in Rome, wrote, "I have learned the secret to being content in any and every circumstance, whether full or hungry or whether having plenty or being poor" (Philippians 4:12, CEB).
I want to learn that.  So I'm reading 17th century Puritan Jeremiah Burroughs' book, The Rare Jewel of Christian Contentment, and noting his main points and my responses to them.  In chapters 5 and 6 he explains what I have to learn from Christ to be content.
Self-Denial. Burroughs hits his puritanical high when he explains I should think of myself as "worse than nothing", so that my expectations aren't too high and I fall into discontent.  I disagree (see my last blog post).  But following Jesus does demand denying self-fulfillment on my terms, even to the point of laying down my life for him.  It was on his way to the cross when Jesus told his disciples, "If anyone would after me, let him deny himself and take up his cross . . . " (Mark 8:34).  Though he wasn't speaking in the context of contentment, it's clear that contentment demands saying "no" to fulfillment on my own terms, and "yes" to it on his.  "For what does it profit a man to gain the whole world and forfeit his soul?" (Mark 8:36).  Burroughs comments:  "If a man is selfish and self-love prevails in his heart, he will be glad of those things that suit with his own ends, but a godly man who has denied himself will suit with and be glad of all things that shall suit with God's ends."  Seeking God's ends while denying my own teaches contentment.
Creature Vanity.  " . . . whatever there is in the creature there is an emptiness in it" (Burroughs).   Again:  " . . . it is not because you have not got enough of [the things of this world], but because [they are not the things] that are  proportionable to the immortal soul God has given you."  The words of the Preacher in Ecclesiastes:  "" . . . vanity of vanities!  All is vanity.  What does man gain by all the toil at which he toils under the sun?" (1:1,3).  The prophet Isaiah:  "Why do you spend your money for that which is not bread, and your labor for that which does not satisfy?" (55:2). And the prophet Jeremiah:  " . . . my people have committed two evils:  they have forsaken me, the fountain of living waters, and hewed out cisterns for themselves, broken cisterns that can hold no water" (2:13).  Contentment comes from seeking the God for whom we were created, not vain, transient, empty things of the creature.
One Necessary Thing.   My To-Do list shrunk when disability drove me to retire.  Even so, I still don't get everything done.  How did I ever meet all the demands of a 30-year-old husband/father/pastor?  At times I was like Martha setting the table, cooking the feast and perfuming her sweat.  Exasperated, she goes to Jesus and says, "Lord, do you not care that my sister has left me to serve alone?  Tell her then to help me."  Jesus replies, "Martha, Martha, you are anxious and troubled about many things, but one thing is necessary.  Mary has chosen the good portion, which will not be taken away from her" (Luke 10:40-42).  Mary had chosen to sit at the Lord's feet and listen to his teaching (Luke 10:39).  How to do that in these busy days may be a puzzle, but the lesson is obvious, no?
Soul to World.  "Peter, an apostle of Jesus Christ, to those who are elect exiles . . . Beloved, I urge you as sojourners and exiles . . . " (1 Peter 1:1; 2:11a).  "And they admitted they were strangers and exiles on earth" (Hebrews 11:3).    Years ago I spent a week on business in Waco, Texas.  The afternoon before I was to head back to New Jersey, I drove to the airport hotel to be ready for my morning flight.  I ate alone in the restaurant.  Returned to my room by myself.  Laid in bed with no one next to me.  I felt like I didn't belong.  But I didn't complain.  I was content, because I knew I was just passing through.  In the morning I would be off to a far better place—home.   Burroughs writes:  " . . . God has set me in this world, not as in my home, but as a mere stranger and a pilgrim who is traveling to another home . . . a right understanding of [the relationship of the soul to the world] is a mighty help to contentment in whatever befalls. . . "
* * *
I have to learn contentment.  That's what Paul did:  "I have learned to be content . . . "  I learn from reading Scripture.  (That's the easy part.)  And I learn from practicing in life the lessons from the Book.  (That's the hard part.)  But contentment can come no other way.  So I push on in the process, trusting the power of the Spirit of the Risen Christ to make this slow learner, who doesn't deserve it, satisfied with Jesus who made me for himself.