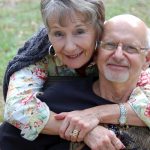 Who wants to read a sin-list?  Just tell the good news!  But here Paul has gone from preaching to meddlin'!
"Put to death, therefore, whatever in you is earthly: fornication, impurity, passion, evil desire, and greed (which is idolatry)" (3:5).
Fierce words. Furious words.  Kill them.  Paul's read-aloud words reverberate through the Colossae congregation. Already he has urged believers not to set their minds on earthly things.  But, some earthly things require killing.
The Greek is nekro-o. Luke uses it of the prodigal who was starving to death.  "When he came to his senses, he said, 'How many of my father's hired men have food to spare, and here I am starving to death'!" (Luke 16:16).   Paul uses it figuratively, but with the same ferocity:  "Completely stop earthly things, even if it requires extreme measures".
Kill "fornication" (Greek, pornaya)–a reference to sexual immorality of any kind, including extramarital sexual intercourse.  Kill " . . . impurity" (Greek akatharoia)–moral filthiness, like flesh decaying in the grave.  Kill  " . . . passion" (Greek pathos)–uncontrolled lustful desire.  Kill . . ." evil desire"(Greek evpiqumian)–unrestrained godless desire.  Kill " . . . greed" (Greek pleonexian)–disposition to acquire more and more, to the point where one actually unknowingly worships his acquisitions.
Serious stuff.  Not behavior to dismiss with a, "Nobody's perfect".  Because . . .
"On account of these the wrath of God is coming on those who are disobedient" (3:6).
This behavior doesn't simply bring God's discipline.  It doesn't just remove God's blessing.  It elicits  divine reaction against evil.  It brings judgment  and punishment  historically and in the future.
Furthermore, these are marks of the old life . . .
"These are the ways you also once followed, when you were living that life" (3:7). Here Paul implies concrete expression of connection with Christ.  If you're connected with Christ in his death and resurrection, your life should show it.  Stop living "that [pre-Christ ] life".
 "But now you must get rid of all such things — anger, wrath, malice, slander, and abusive language from your mouth" (3:8).  Here in verse 8 Paul urges, "But now you also must put them all aside" (NAU).   And in verse 9  (NAU) ". .  . since you laid aside the old self with its sinful practices . . . " .  In both verses Paul uses synonyms– the Greek apekduomai (take or strip off clothing) and apotithayme (take off and lay down clothes).  He seems to say believers "laid aside the old self" when they believed and were baptised.  Now  they "must put [earthly things] all aside" day by day.
"Do not lie to one another, seeing that you have stripped off the old self with its practices  and have clothed yourselves with the new self, which is being renewed in knowledge according to the image of its creator" (3:9,10).
"We ask God to fill you with the knowledge of his will, with all the wisdom and understanding that his Spirit gives.Then you will be able to live as the Lord wants and will always do what pleases him. Your lives will produce all kinds of good deeds, and you will grow in your knowledge of God."
The "old self" is gone; the "new self" is here.  The "new self" is the self now connected to Christ.  It is not static.  Something is happening to it.  It "is being renewed in knowledge according to the image of its creator".
A process is at work in the Christian. And God is its cause.  So when Christians "kill earthly things", God has already initiated the work.  He is renewing the new self in knowledge.  Knowledge of what?  Of whom?  Knowledge of Christ the creator of the new self.  This knowing of Christ causes hatred of what Christ hates and thus motivates and empowers believers to run from temptation and kill (that is, completely stop) ungodliness.  This is a life-long battle.
" In that renewal there is no longer Greek and Jew, circumcised and uncircumcised, barbarian, Scythian, slave and free; but Christ is all and in all! (3:11).

Out of left field?  Only because we think individually not communally.  The same Spirit that connects us to Christ connects us to one another.  Old divisions in this new mankind are broken down.  Christ is all (not Jew or Gentile) and in all.
* * *
Our sin-nature hates sin-lists.  It balks at our guilt.  It waves off repentance.  It treats sin as normal.
Paul doesn't.  We must not skim sin-lists.  We've got to admit our guilt.  ("I have evil desires.")  Then, strip it off like vomit-soaked clothes.  Kill it like stomping on a spider.  God is progressively renewing us.  But  we've got to work hand-in-hand with him.
I'm 75.  And I still find myself on these lists.  A life-long battle.  Wage it, we must.  Because we're connected with Christ.
And our sin dishonors him.