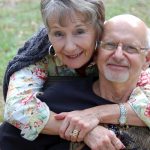 I'm sitting at my computer writing a blog.  Christian instrumental music plays in the background.  Suddenly, my creaky memory kicks in:  we used to worship with many of these songs when I pastored SonRise Community Church. (not counting the occasional commercial mixed in here).
I sat back.  And remembered.  I can hear us (the worship team playing).  I can hear the congregation singing.  I remembered with gratitude.  With longing (how I wish for those days!).  My voice can't sing along anymore.  But my soul can–and does.
I send this 1 hour 45 minutes of music, so you can join me, even if just briefly.  Prayer with words is good, with music better.  Meditation with quietness is rich, with music sometimes richer.  Praise with words brings joy, with music joy its full of glory.
Maybe this will bring you, too, music memories . . .