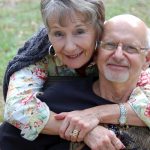 I often listen to Dr. Albert Mohler's "The Briefing"–a daily look at world events from a Christian worldview perspective.  Mohler first looks at Planned Parenthood.  It's an organization I've come to despise because of its abortion and baby-part-selling industry–one we help support with our tax dollars!
By the way, the recent budget passed by both Repulican houses of Congress and approved by President Trump continues that massive support.
I suggest you listen to the first "look" and the other two as well.  Mohler, as usual, is insightful and clear about how our Christian worldview stands in stark opposition to non-Christian view.  This is almost a must for thinking believers in Christ.
https://albertmohler.com/2018/04/13/briefing-4-13-18/?mc_cid=e5e818b0cf&mc_eid=1095c65c2c