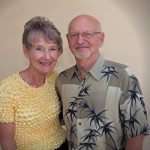 Just finished listening to  morning news on TV. ( I was exercising and shaving—not at the same time.)  Terrorism topped the reports:  ISIS' threat spreading globally , , ,  Complaints growing over the president's response , , ,  A poll showing most Americans think terrorists will strike soon again.
I turn it off and open my Bible to Mark 14:12-25.  There I find quaint ceremonies—Passover and the Lord's Supper.  Compared to radical Islamists killing to take over the world, they seem irrelevant.  So I wonder:  when I steal away from the news to the Good News of Passover and the Lord's Supper, am I leaving reality for fantasy?  Or am I leaving what will soon pass away like a dream for a better-than-dream reality?
Passover.
On the first day of the Feast of Unleavened Bread, when it was customary to sacrifice the Passover lamb, Jesus' disciples asked him, "Where do you want us to go and make preparations for you to eat the Passover?"  So he sent two of his disciples, telling them, "Go into the city, and a man carrying a jar of water will meet you. Follow him.  Say to the owner of the house he enters, 'The Teacher asks: Where is my guest room, where I may eat the Passover with my disciples?'  He will show you a large upper room, furnished and ready. Make preparations for us there."  The disciples left, went into the city and found things just as Jesus had told them. So they prepared the Passover.   (14:12-16).
Jesus' instructions sound like a spy story.  Why the intrigue?  Jesus is a wanted man.  Jewish authorities are on alert, anxiously awaiting the traitor's tip-off to arrest Jesus and kill him.  So in secret two disciples prepare the Passover in a real guest room in a real house in Jerusalem.
Passover commemorated a genuine historical event.  It was about 1400 B.C.  The Hebrew people were slaves to the Pharaoh of Egypt.  Despite nine devastating plagues, which Moses claimed came from the Lord, Pharaoh refused to let his free labor go.
So Moses announced the Lord would send one final plague.  He told the people's elders to instruct the people to slaughter a lamb for their family, spread its blood around the door frames of their homes, then eat the roasted lamb with unleavened bread, ready to leave Egypt.  That night, Moses warned, the Lord's death angel would sweep through the land and kill every firstborn in Egypt.  Only homes marked with blood would be spared.  So as the Hebrews ate, the death angel slaughtered, and wailing was heard in every Egyptian home that night.
This is the saving act of God in the Old Testament.  It's what Jesus commemorates with his disciples now.  But early on it's a Passover tainted with treason . . .
When evening came, Jesus arrived with the Twelve.  While they were reclining at the table eating, he said, "I tell you the truth, one of you will betray me– one who is eating with me."  They were saddened, and one by one they said to him, "Surely not I?"  "It is one of the Twelve," he replied, "one who dips bread into the bowl with me.  The Son of Man will go just as it is written about him. But woe to that man who betrays the Son of Man! It would be better for him if he had not been born" (14:17-21).
"Surely not I?" The anxious question circled the table one by one. When it came to Judas, was he dipping his bread in the bowl?  When Jesus warned, " But woe to that man who betrays the Son of Man! It would be better for him if he had not been born",  did Judas cringe?
So Jesus and the Twelve celebrated a Passover that had been born in harsh slavery, devastating disasters, a ruthless ruler's contempt, and blood from countless sacrificial lambs that ran the earth red on a night death dreadfully visited every Egyptian home to set the slaves free.  This isn't a "once upon a time in a land far away" story; it's authentic history, as real human trafficking, terrible tornadoes, ruthless dictators, and bloody battles we read about today.
The Lord's Supper.
Jesus would have celebrated the typical parts of Passover—prayers, Psalms 113–118, cups of wine, unleavened bread and roast lamb.  At one point, however,  Jesus interrupted tradition with what has become known as "the Lord's Supper"—and what essentially fulfilled what Passover only anticipated.
While they were eating, Jesus took bread, gave thanks and broke it, and gave it to his disciples and said, "This is my body."  Then he took the cup, gave thanks and offered it to them, and they all drank from it.  "This is my blood of the covenant, which is poured out for many," he said to them.  "I tell you the truth, I will not drink again of the fruit of the vine until that day when I drink it anew in the kingdom of God" (14:22-25).

So Jesus initiated the Lord's Supper during days of harsh Roman rule in Israel, being verbally and soon violently attacked by jealous and hostile Jewish authorities, suffering betrayal at the hands of a chosen disciple, facing imminent arrest, mockery and unspeakably cruel execution.  The Supper wasn't a religious, make-believe party;  it was a solemn anticipation of Jesus' very real death—as real as the State's execution of a guilty criminal, as real as ISIS crucifying Christians today.
 "Real" World Reality.
It's critical we view the Lord's Supper as a reminder of a real, historical event.  I think we tend not to.  Somehow we see it as separate from "real life", an important religious doctrine but one reserved for the "religion closet" of our lives.  It's a little space on the top floor of our house at the end of the hall that we visit once a week (unless we have an emergency).
And when we see the Lord's Supper as a quaint ceremony fenced off from "real life", we don't allow what it recalls to influence how we view and how we live all of life.  What does that quaint in-the-sanctuary-ceremony have to do with my job, with my money, with my time, with my sex life, with how I relate to my husband/wife or children, with my entertainment, with my friendships?  If we let it be walled off as a "religious ceremony", nothing. 
But if we see it for what it is–a remembrance of the turning-point event of all human history and our salvation from corrupting sin and consequential death–it becomes more important than the latest news alert and more influential than radical Islamist terrorism or who will be the next American president or how the stock market performed last week.  It becomes the defining lens through which we see all of life.